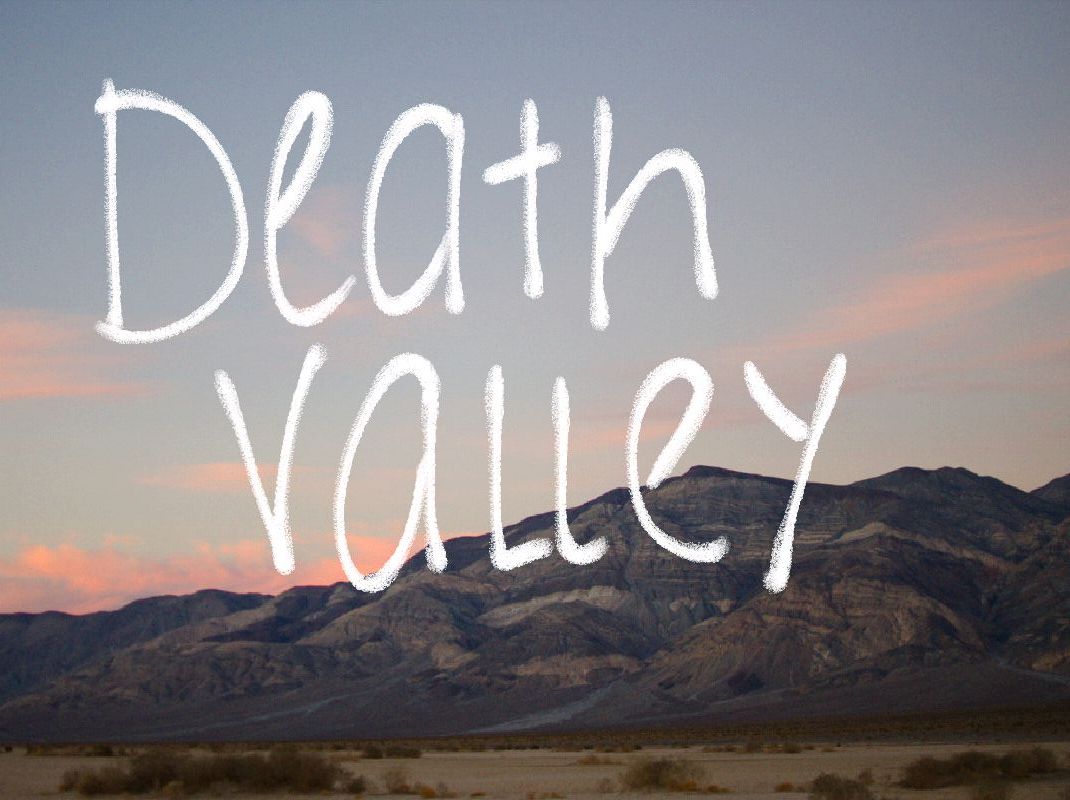 As we chomp our breakfast from the buffet in the Bellaggio, (great coffee, sooo much fruit, awful baked beans -who the eff puts sugar in their baked beans??) Moe has the great idea of checking just how long it will take us to drive Vegas to Yosemite, through Death Valley. Apparently, we hadn't given it a whole lot of thought beforehand. But it's after 9 o'clock and it's going to take 10 hours just to drive to our next sleeping spot… Cue swallowing of coffee and sliding of plates; go, go, go!
Northwest out of Nevada takes us towards Furnace Creek, Badwater Basin, Hell's Gate…foreboding Death Valley. Vegas disappears behind us and the sun is already too much. The road opens up and all I can think of is the people who built these first roads and the pioneers who named all these places. Places that were too hot for them too, places they thought would kill them.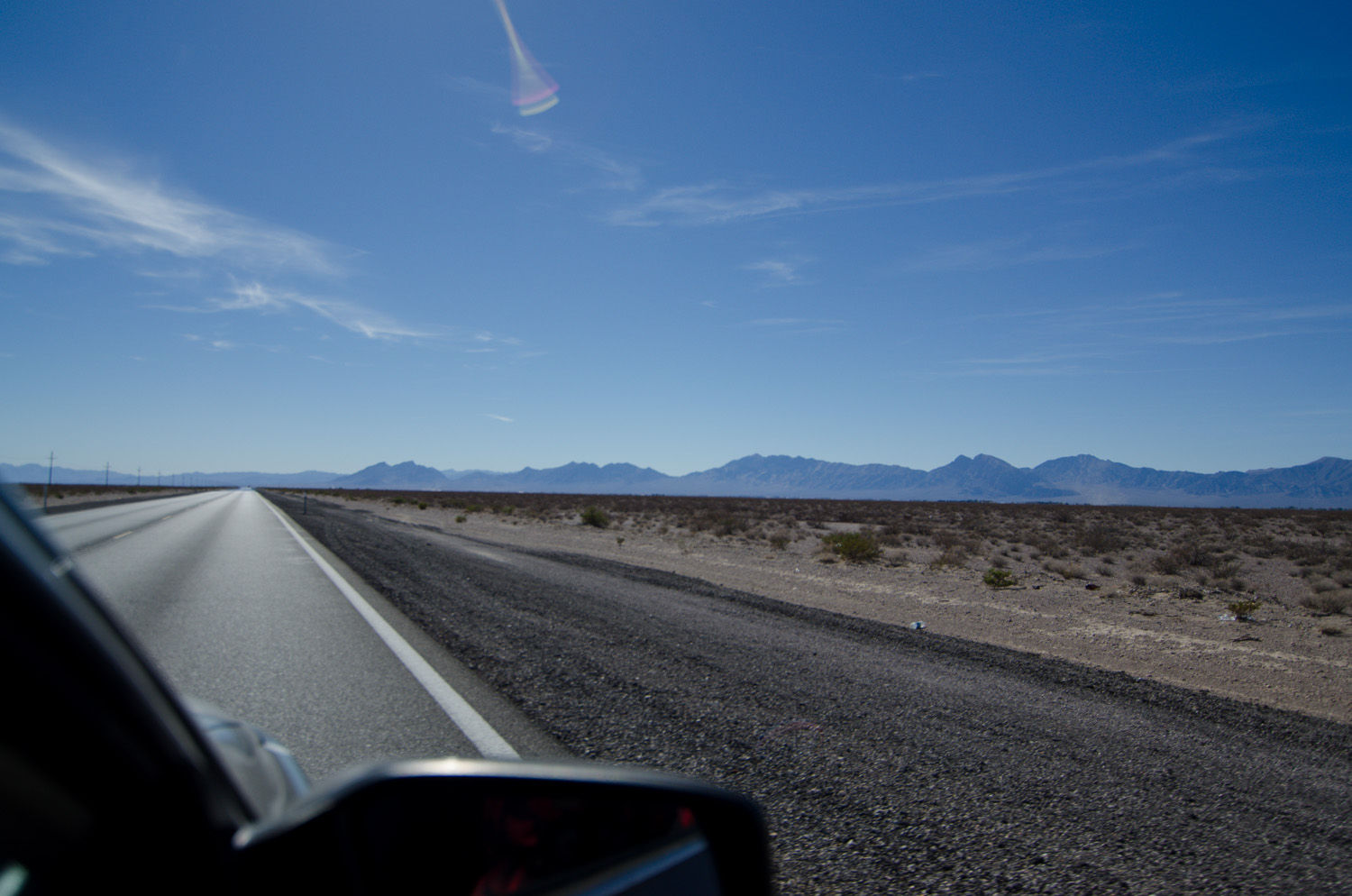 First stop, Zabriskie Point. Wave after wave of undulating rock looks like sleeping fleshy monsters all around.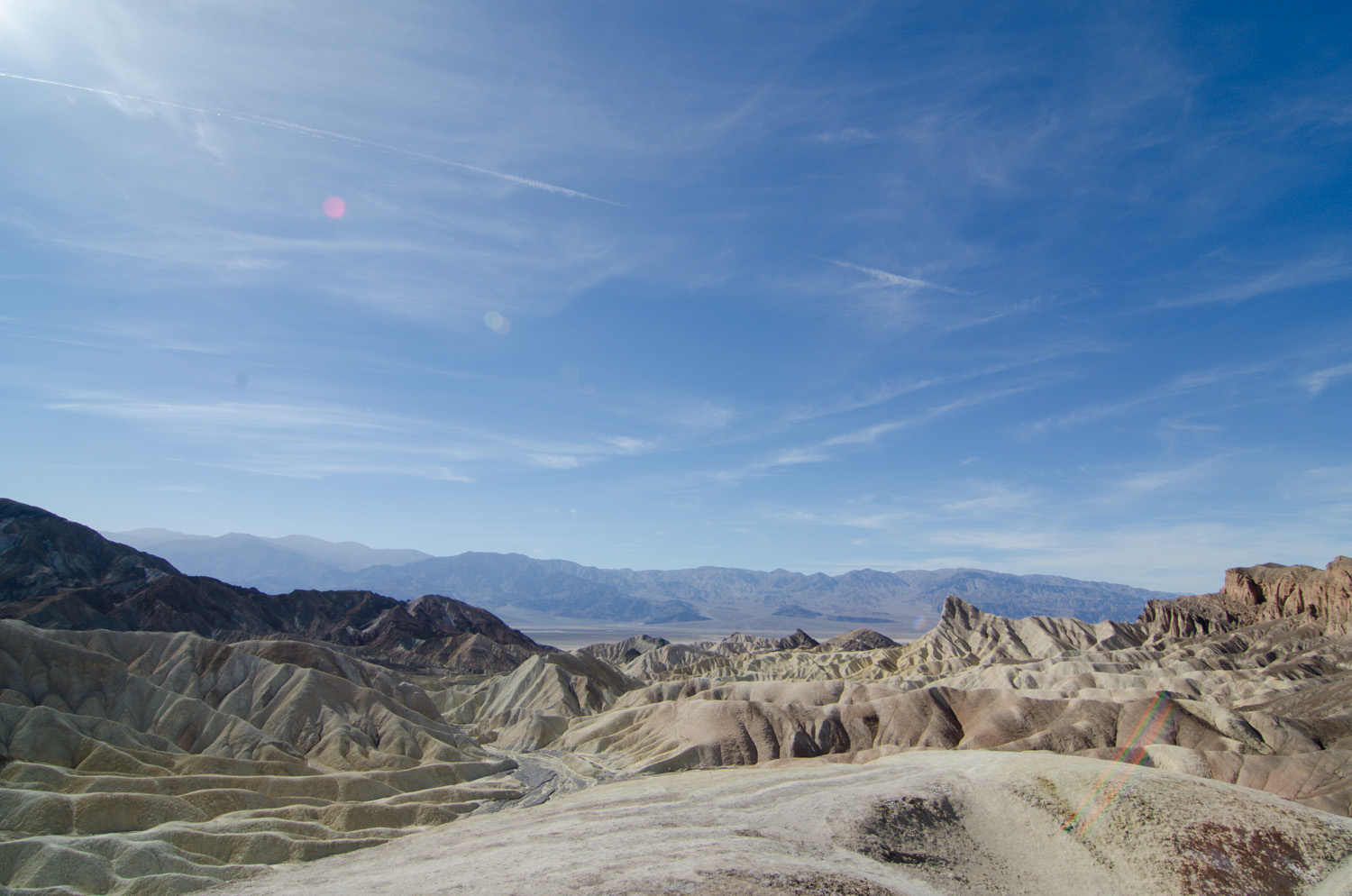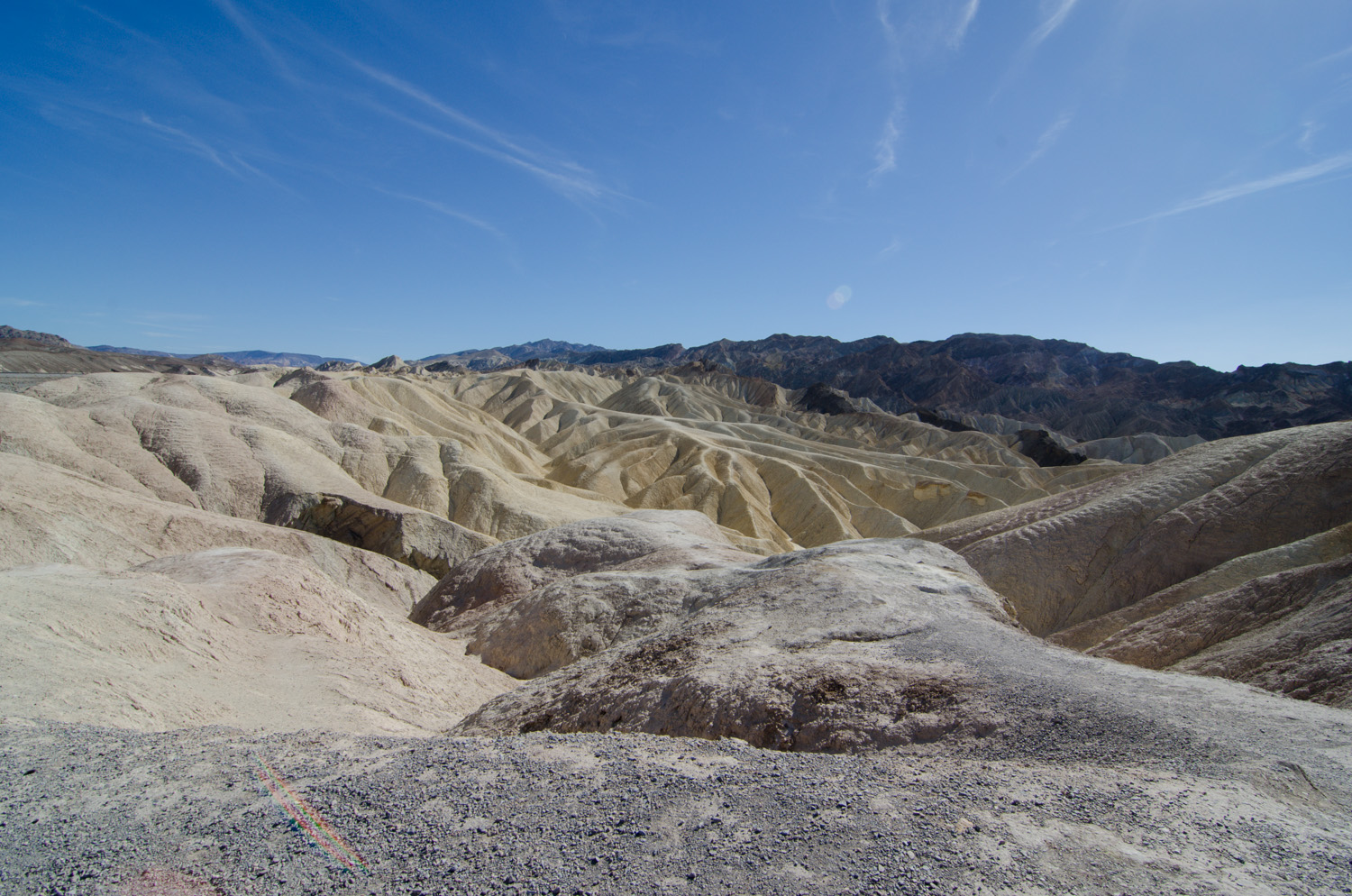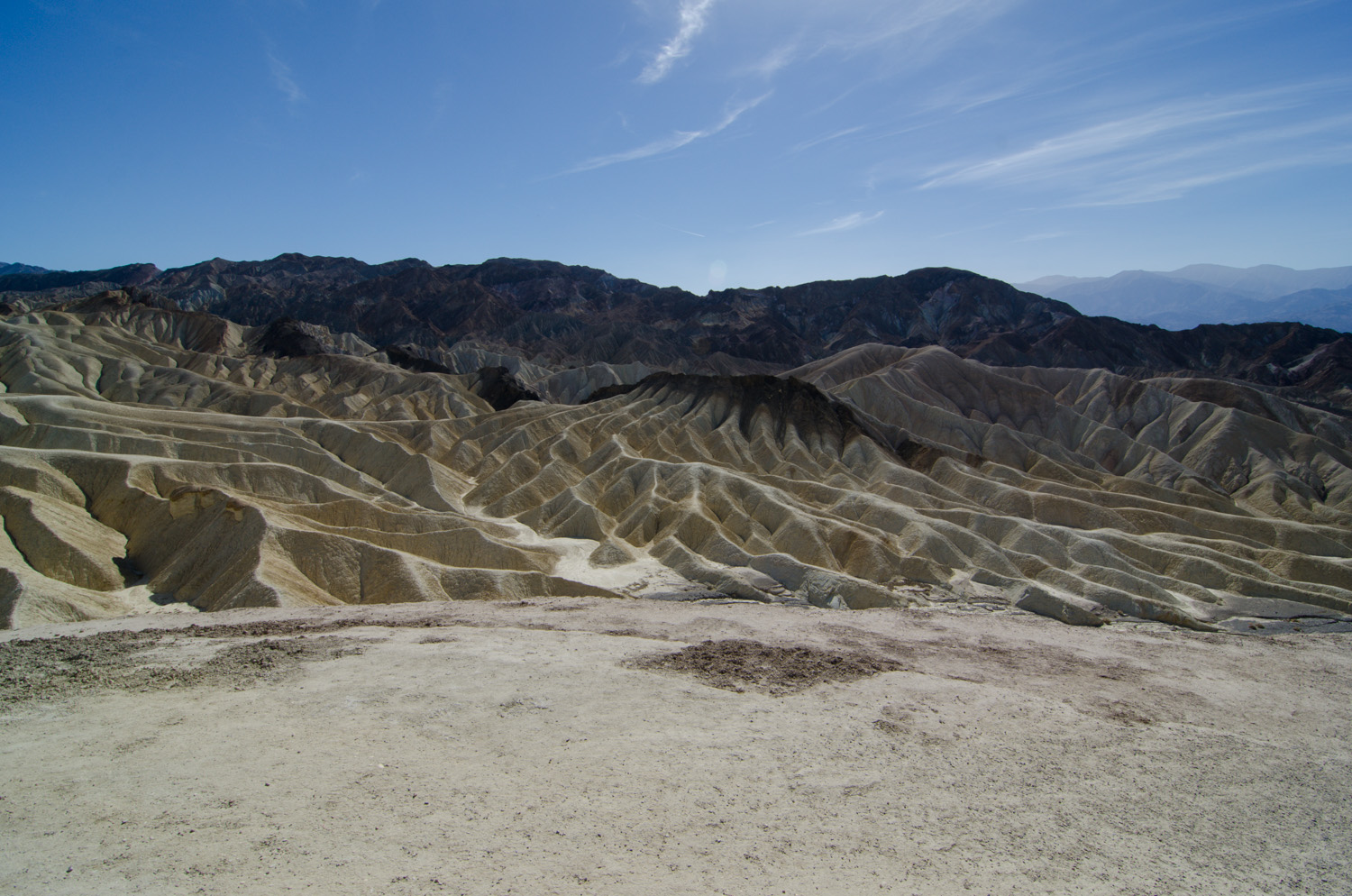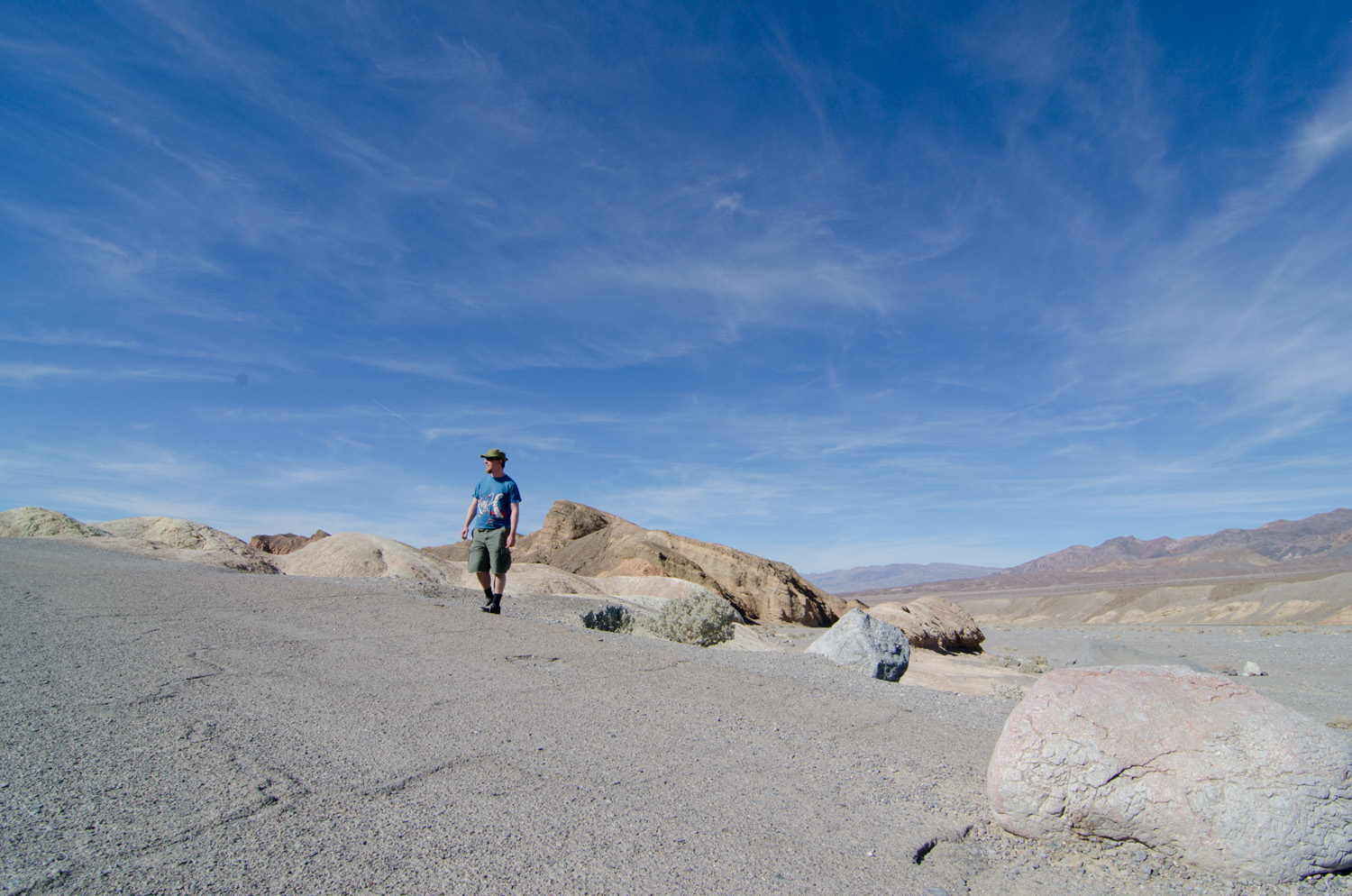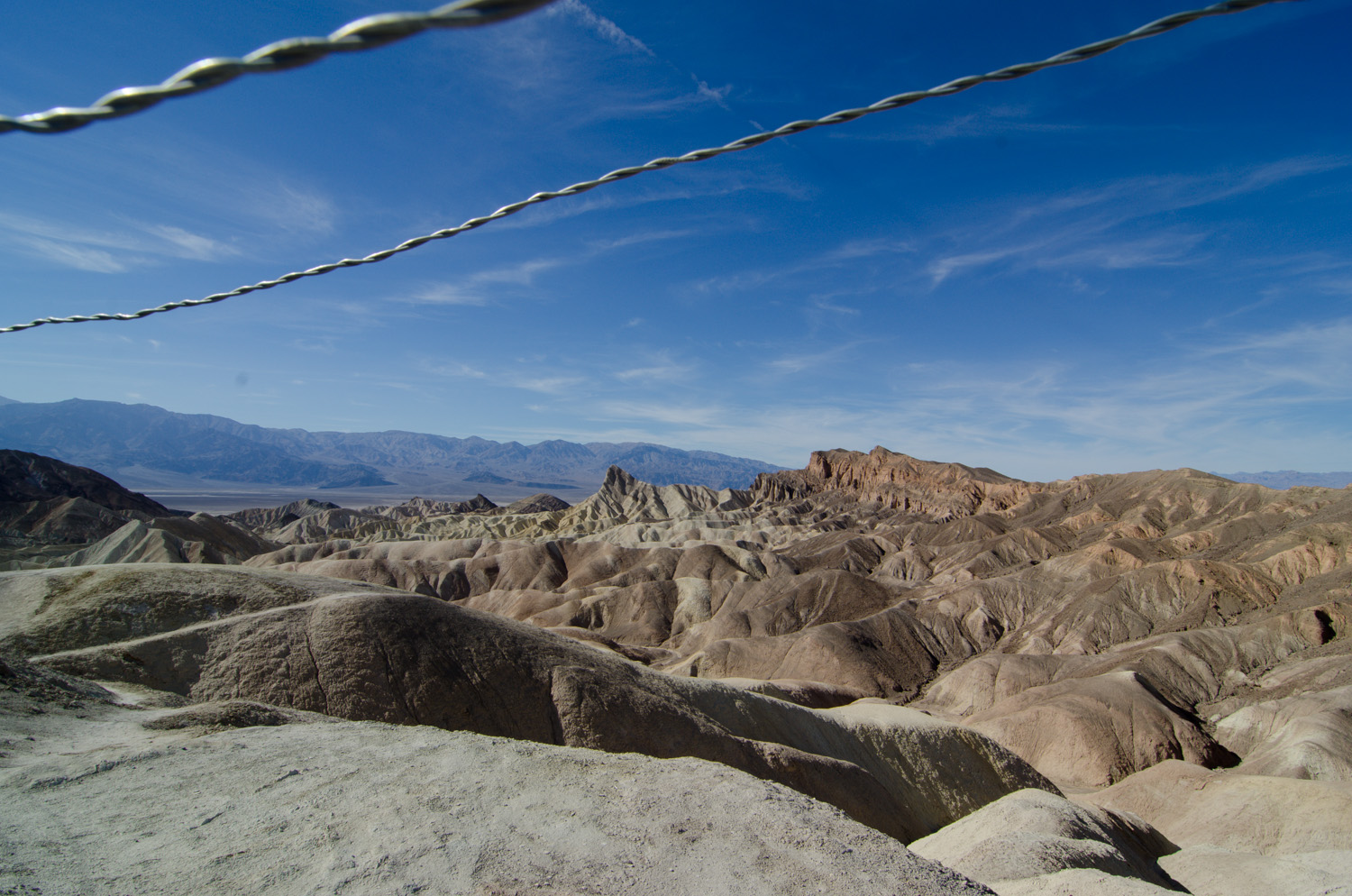 We headed towards Furnace Creek then to see the salt flats and Badwater Basin – the lowest point in North America.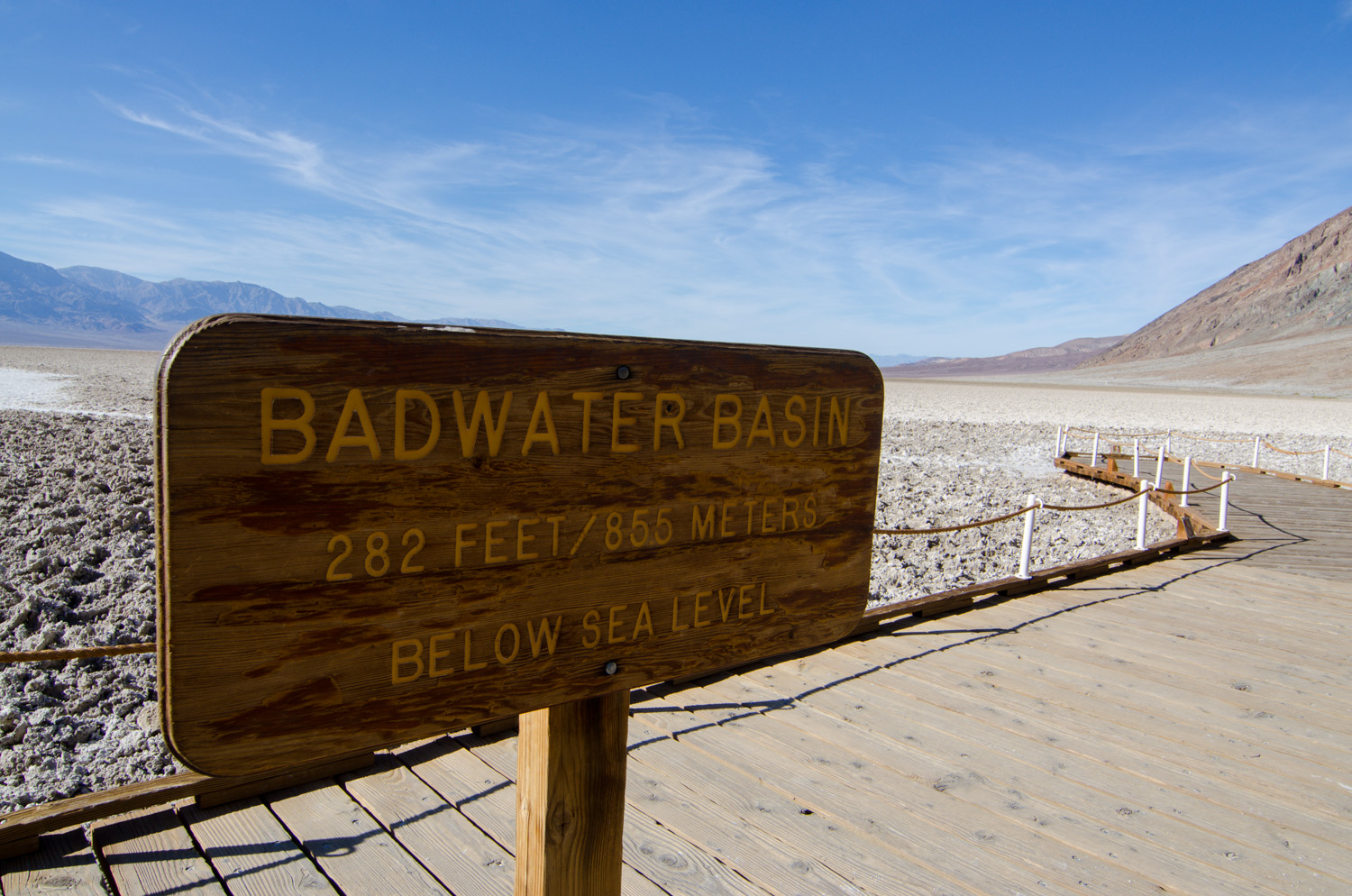 How beautiful are those blues?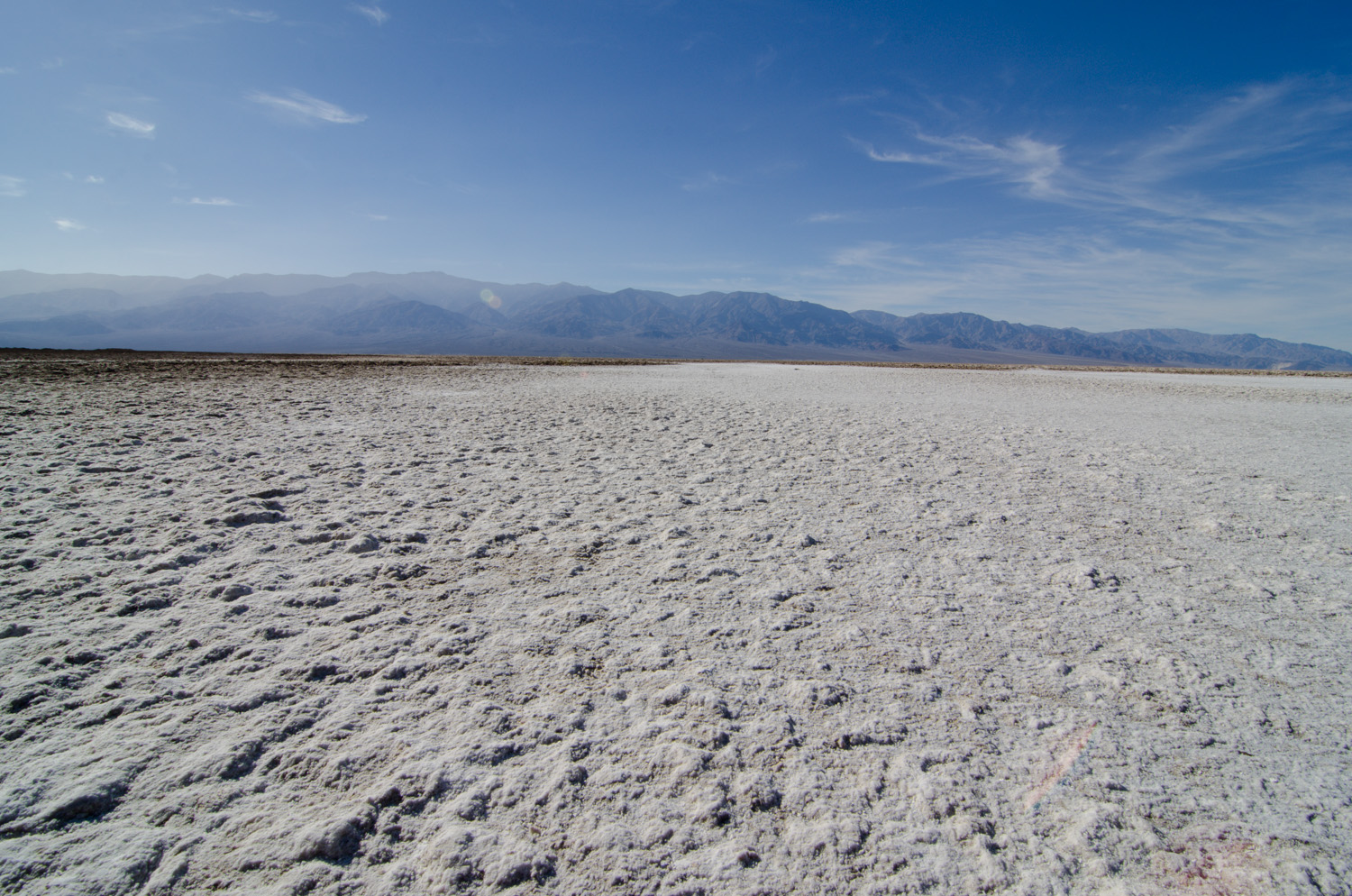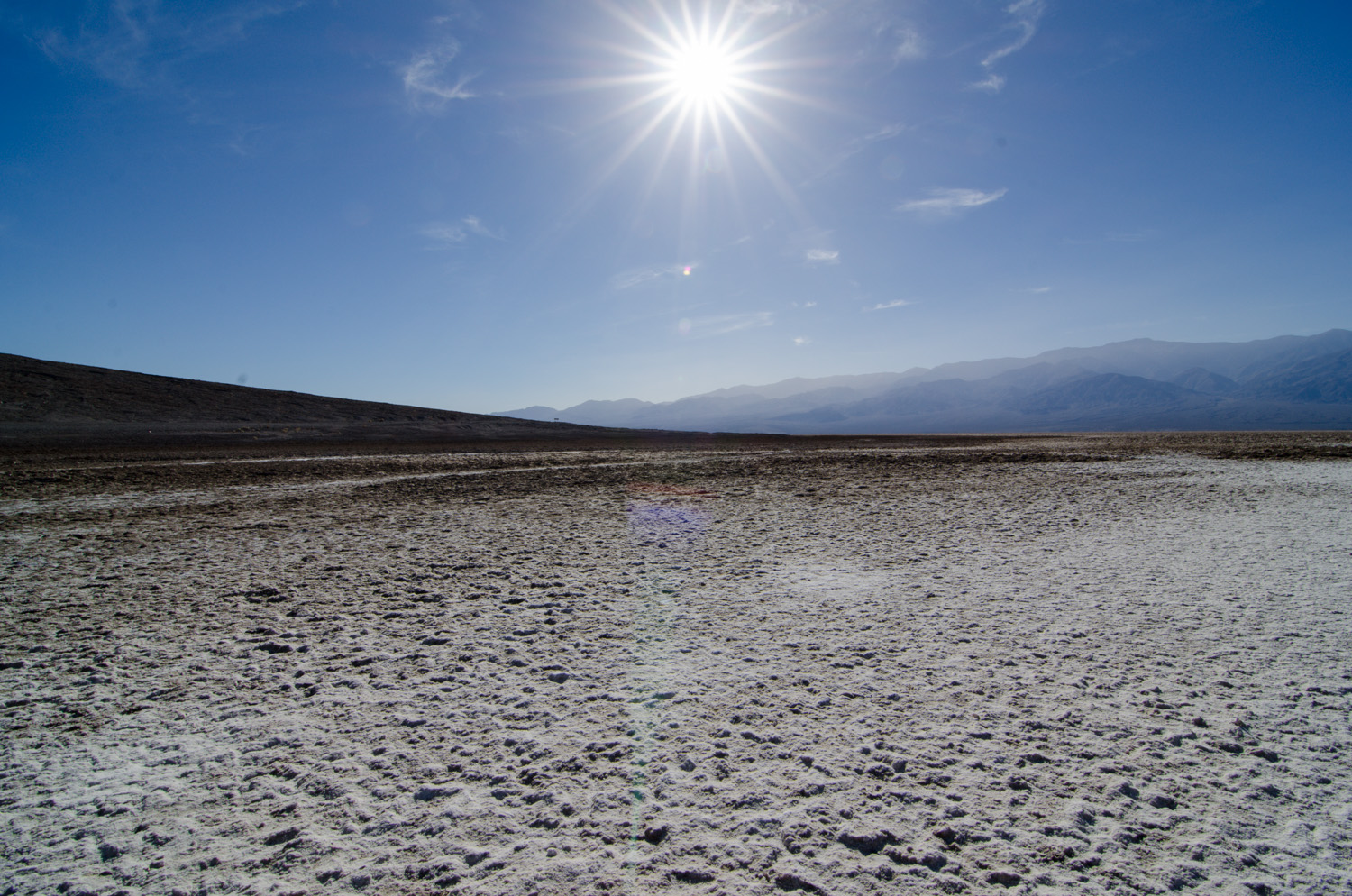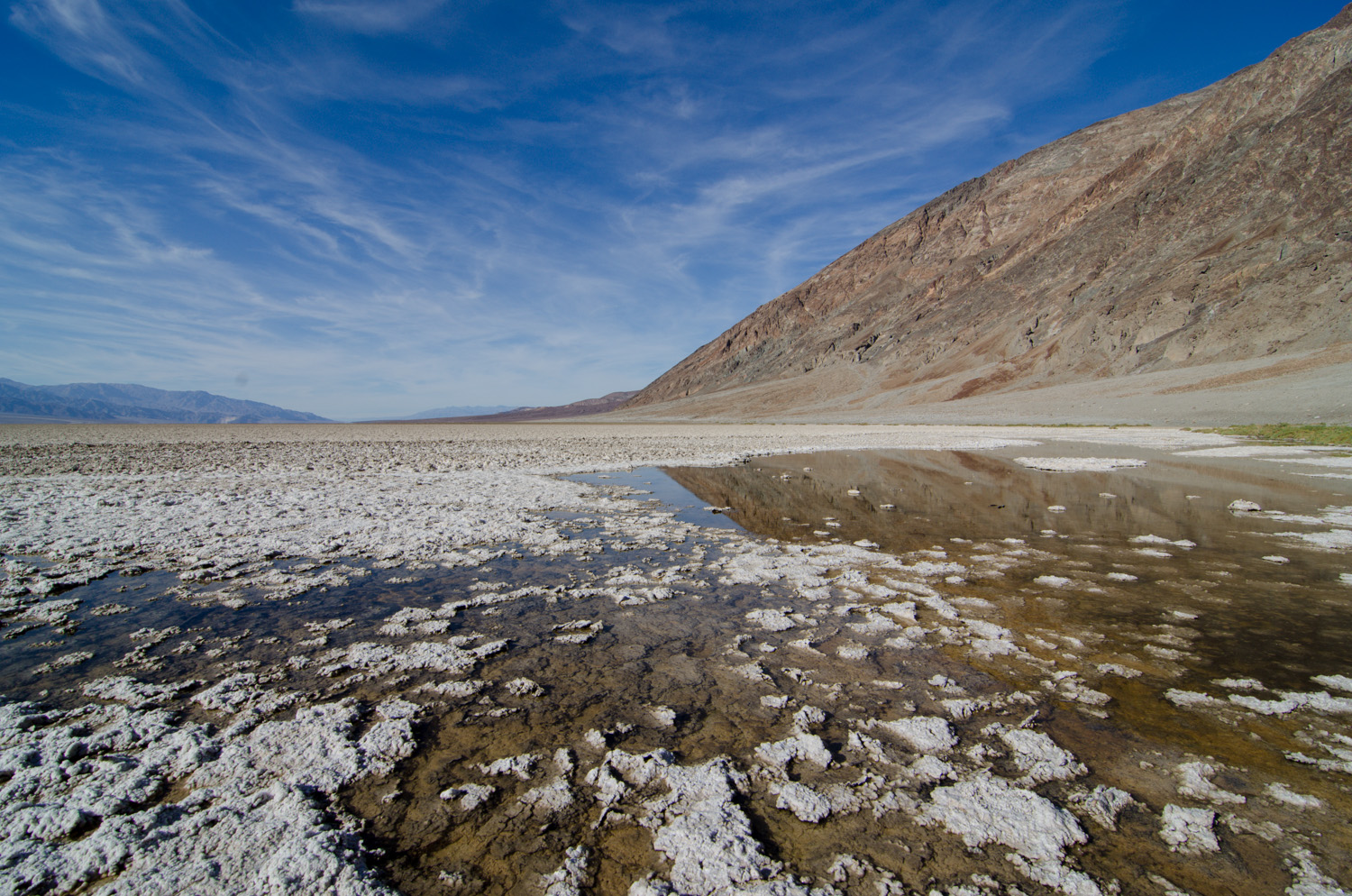 Tourist mode!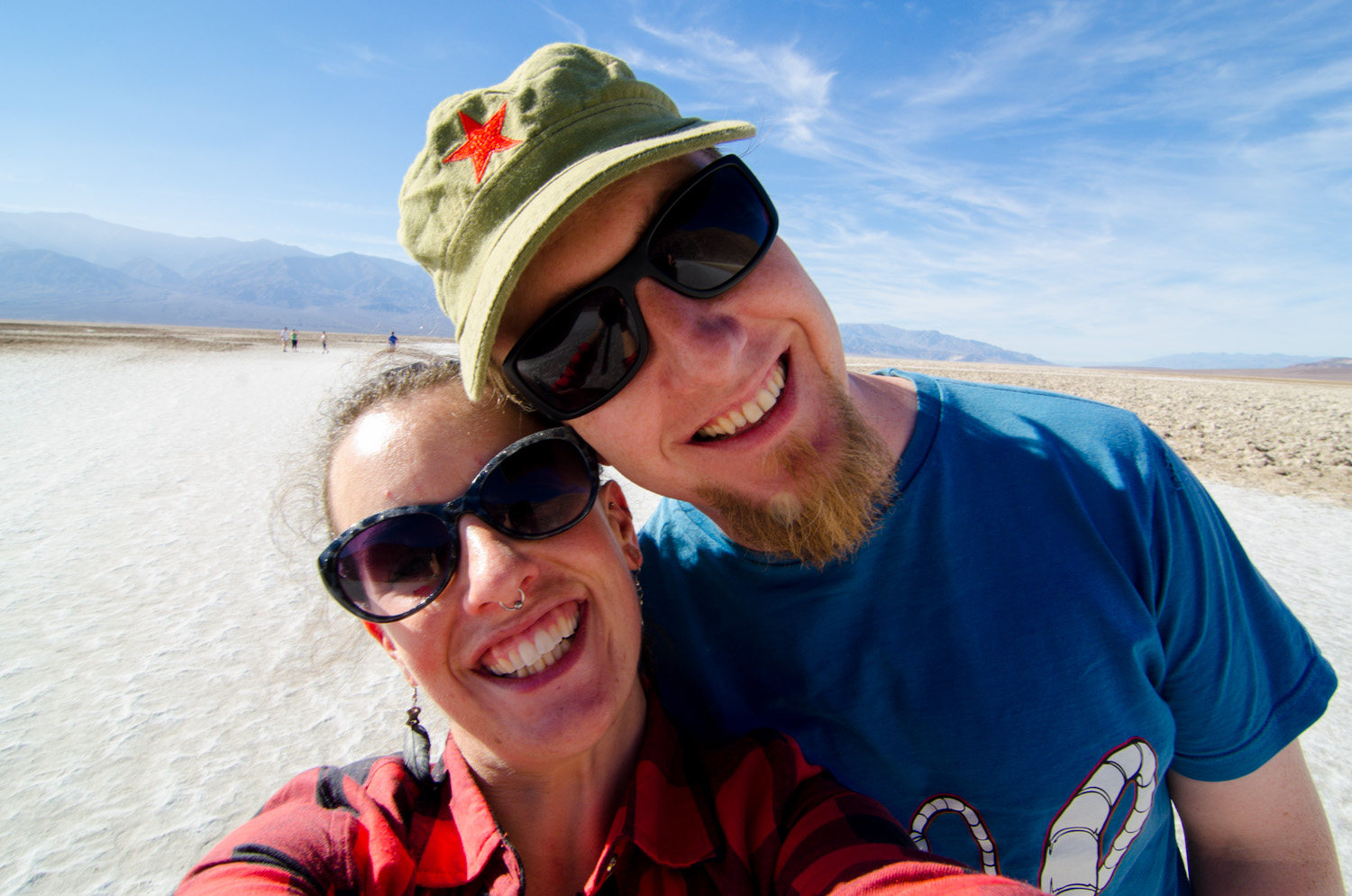 I was sad that we couldn't get to hang around for sunset, the overhead sun made the whole place seem so harsh.
On to drive Artist's Drive and see the Artist's Palette.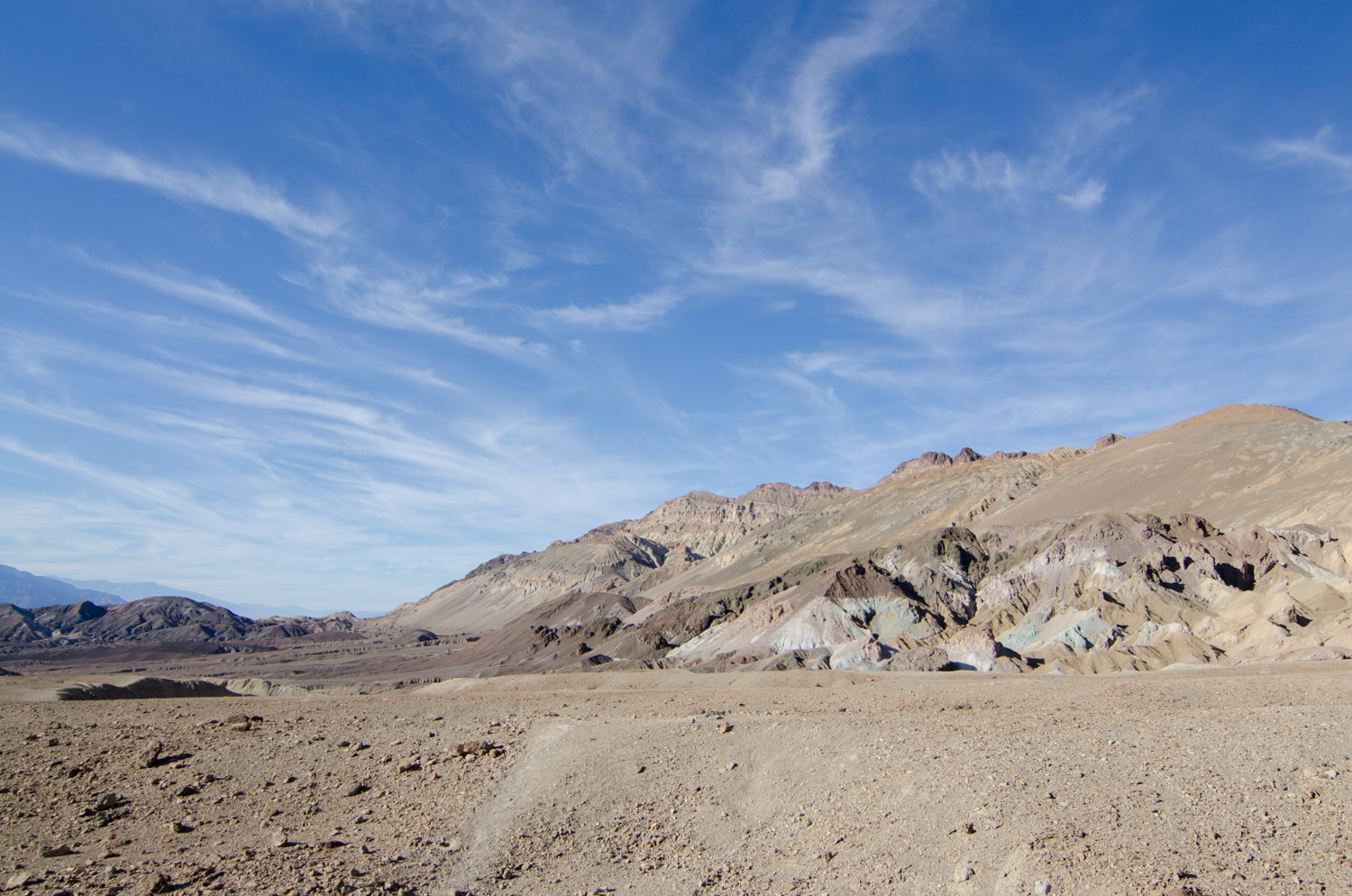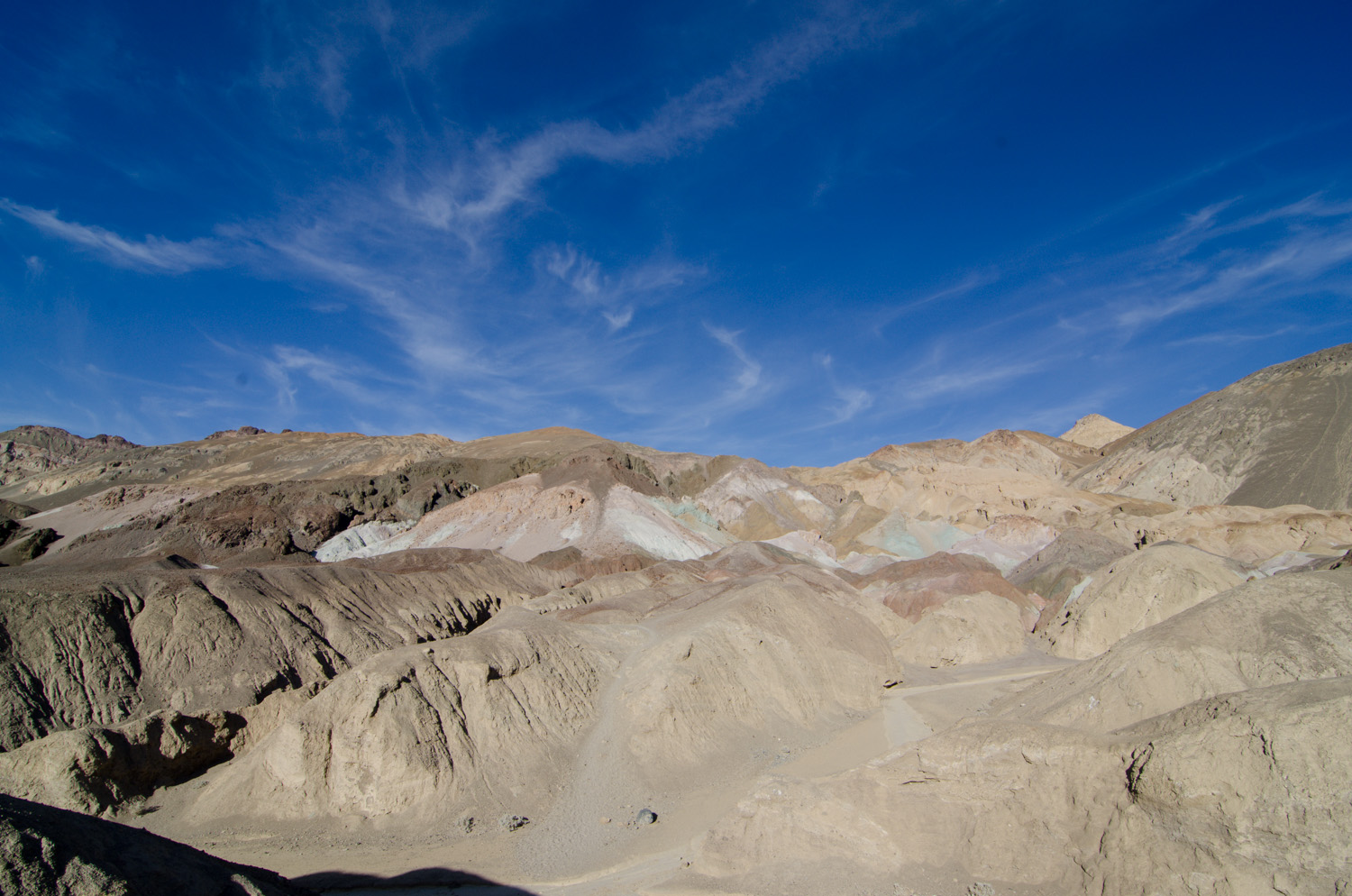 The local tribe, Timbisha Shoshone, called the valley tümpisa meaning "rock paint" – from the red ochre sources in the valley. A whole lot more in tune with the valley than the pioneers don't you think? The colours in the photos above are from volcanic and sedimentary rock deposits.
(Did you know I used to collect rocks as a child? Hmmm…. The nerd is strong in this one!)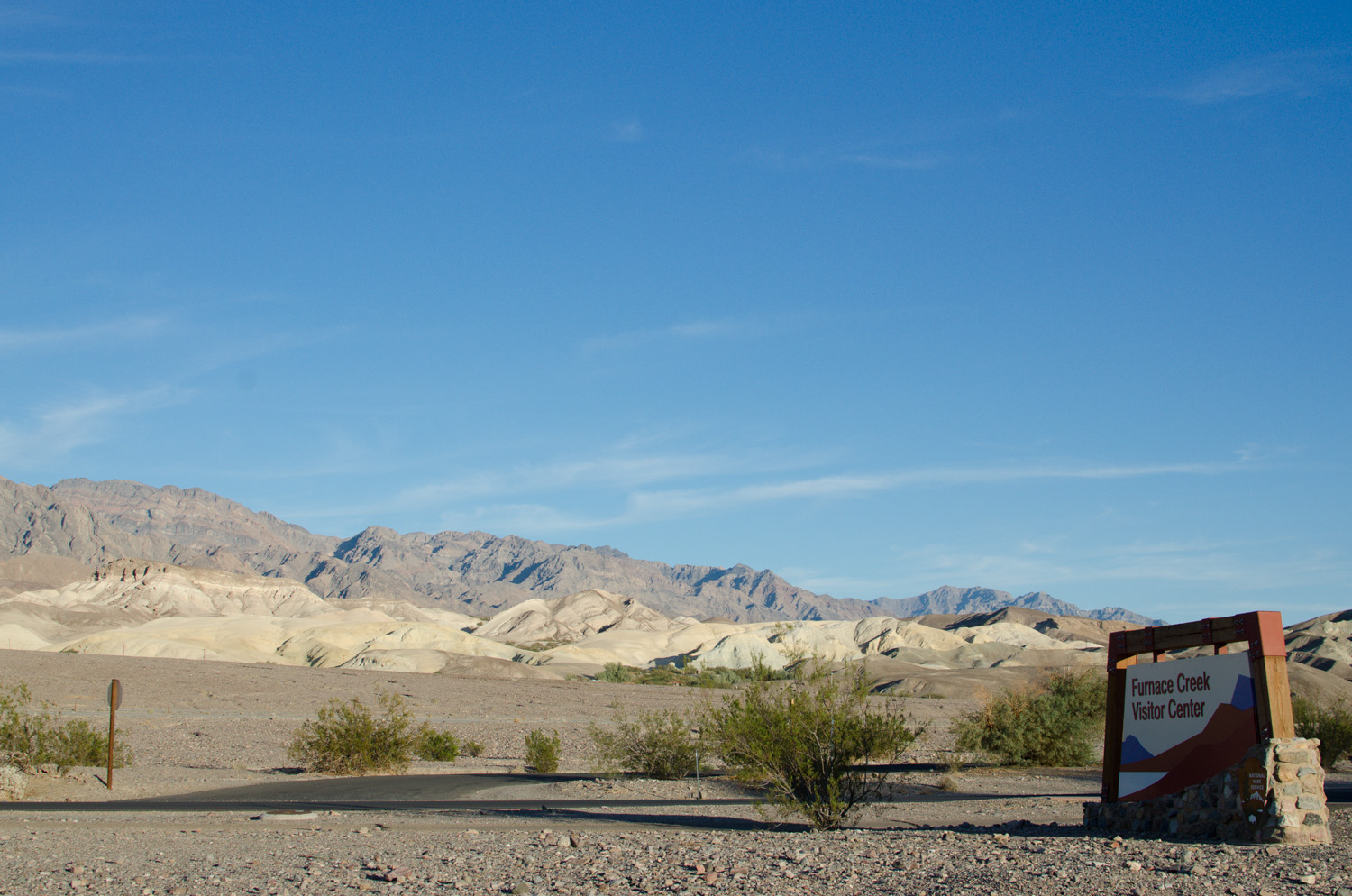 Lunch at Furnace Creek was nothing to write (home) about. The sun started to set and I started to panic that I wouldn't get any more photos…Yah.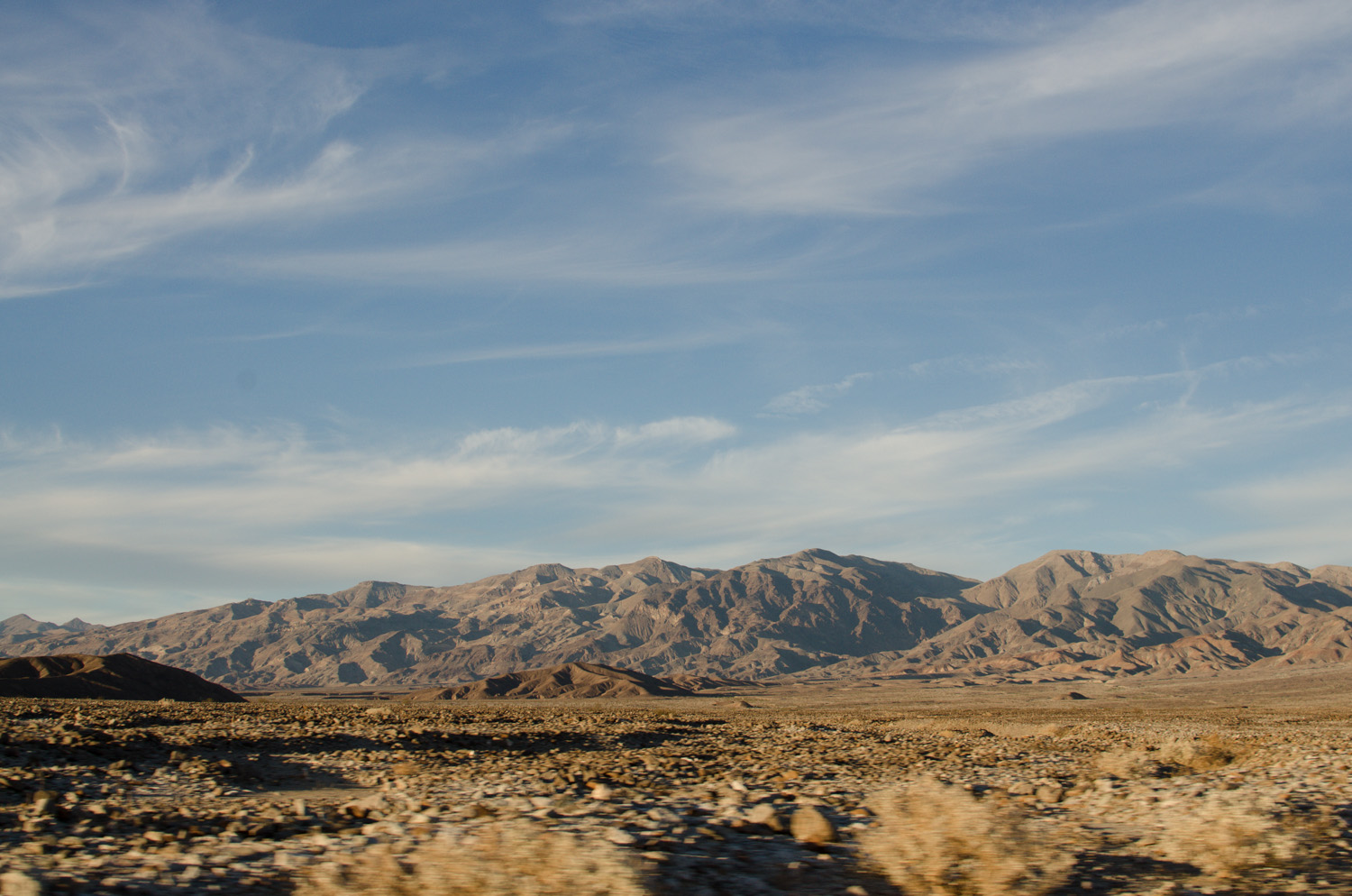 Passenger seat shots for the rest of the evening followed. Along with a lot of gasping in awe.
These golding glowing badlands.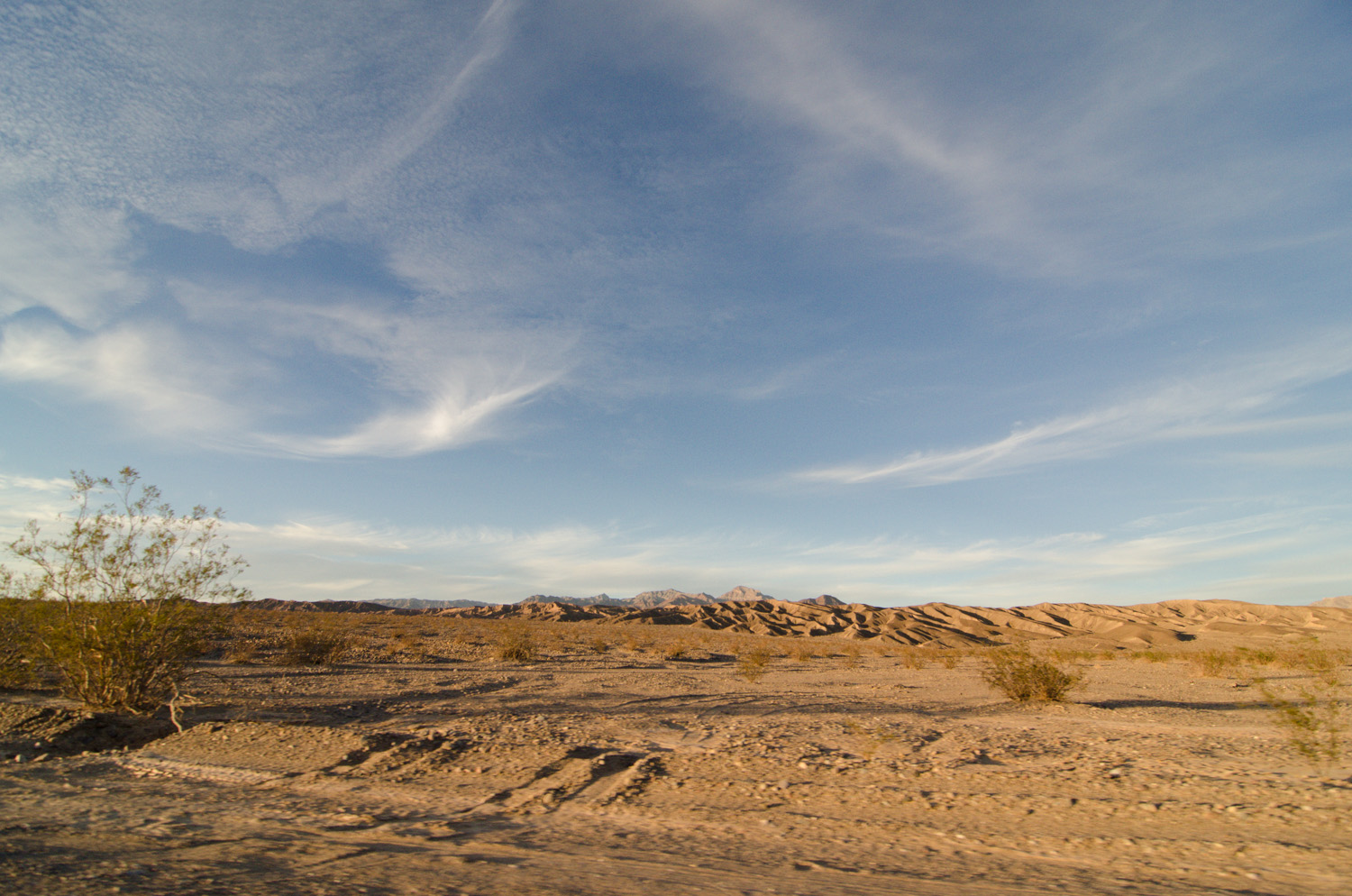 The sun started to go down behind the mountains and I thought that was it.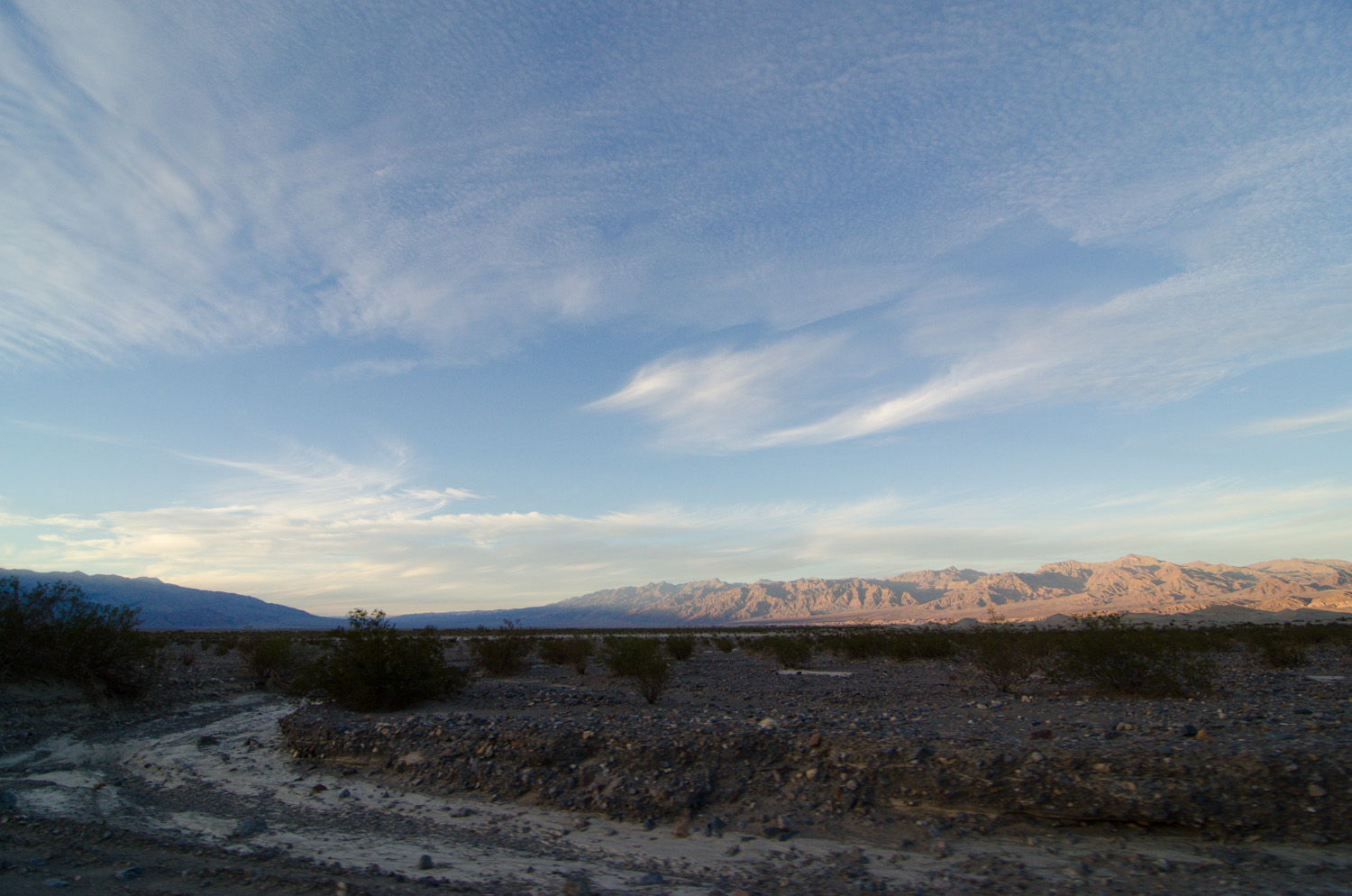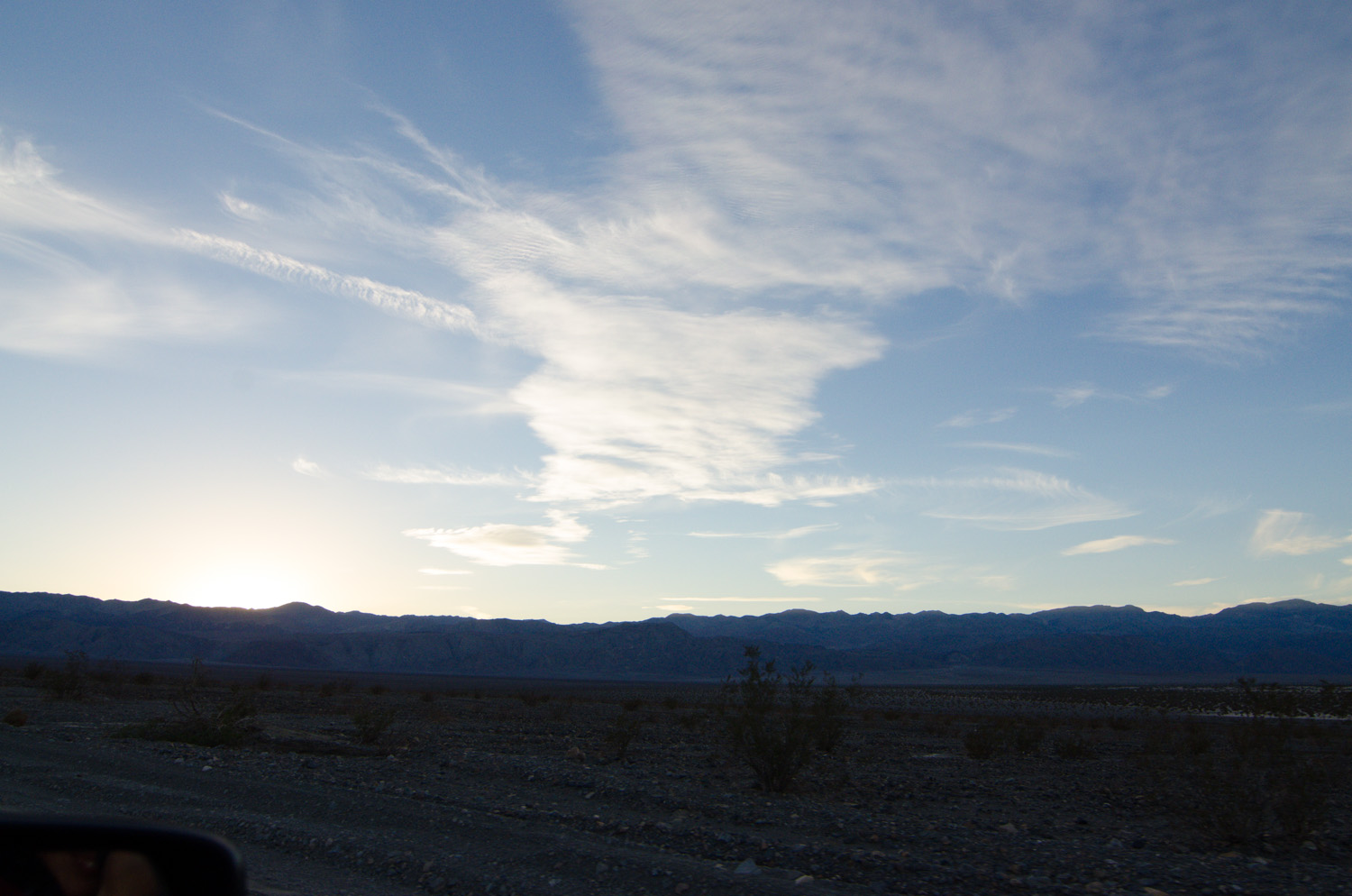 We headed back out of the valley.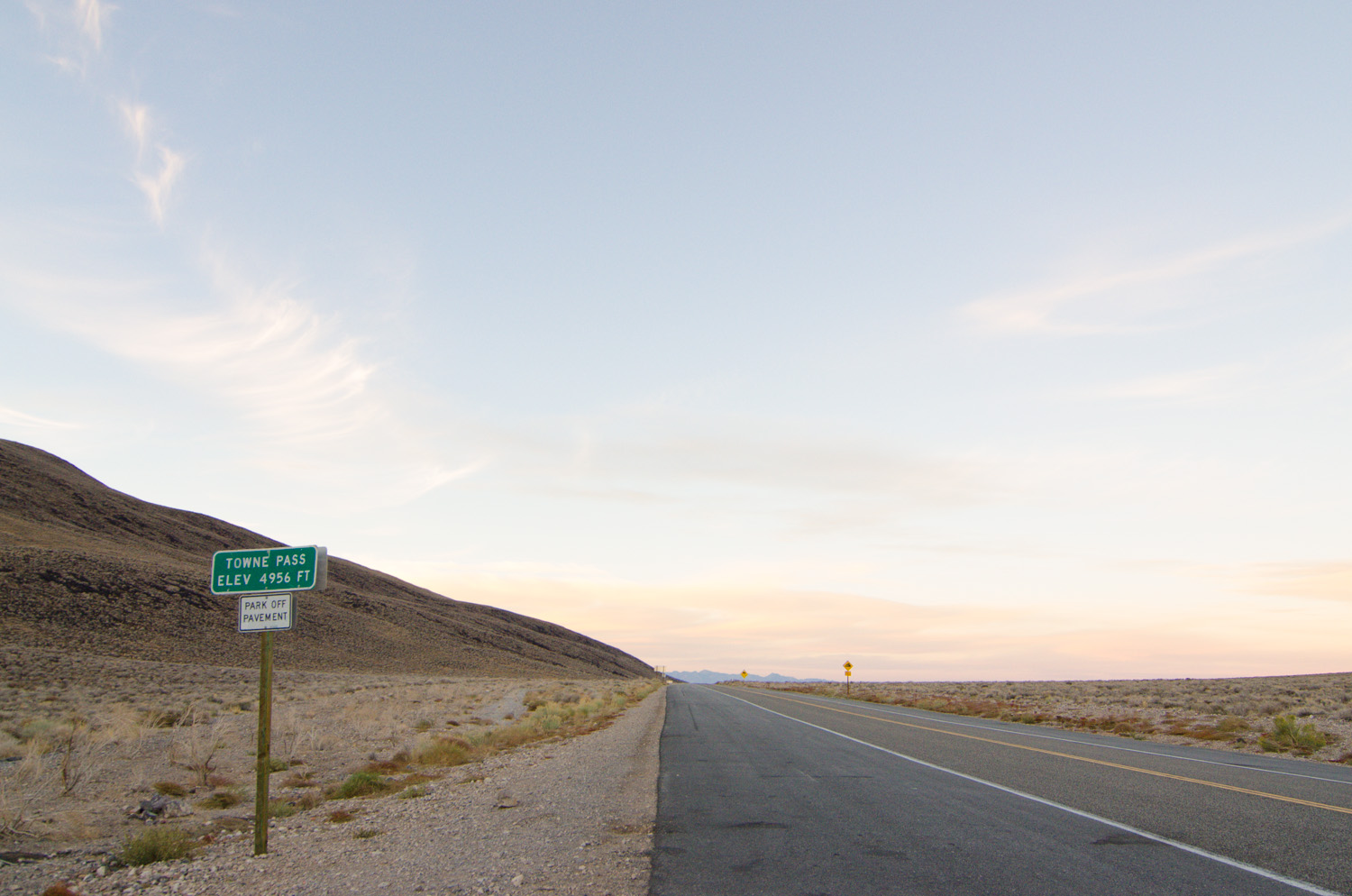 Then this happened. It was like suddenly being on a different planet. The colours, the haze, the landscape. Incredible.
All of the photos in this post are pretty much SOOC – straight out of camera. Those were the colours. 
Breathtaking.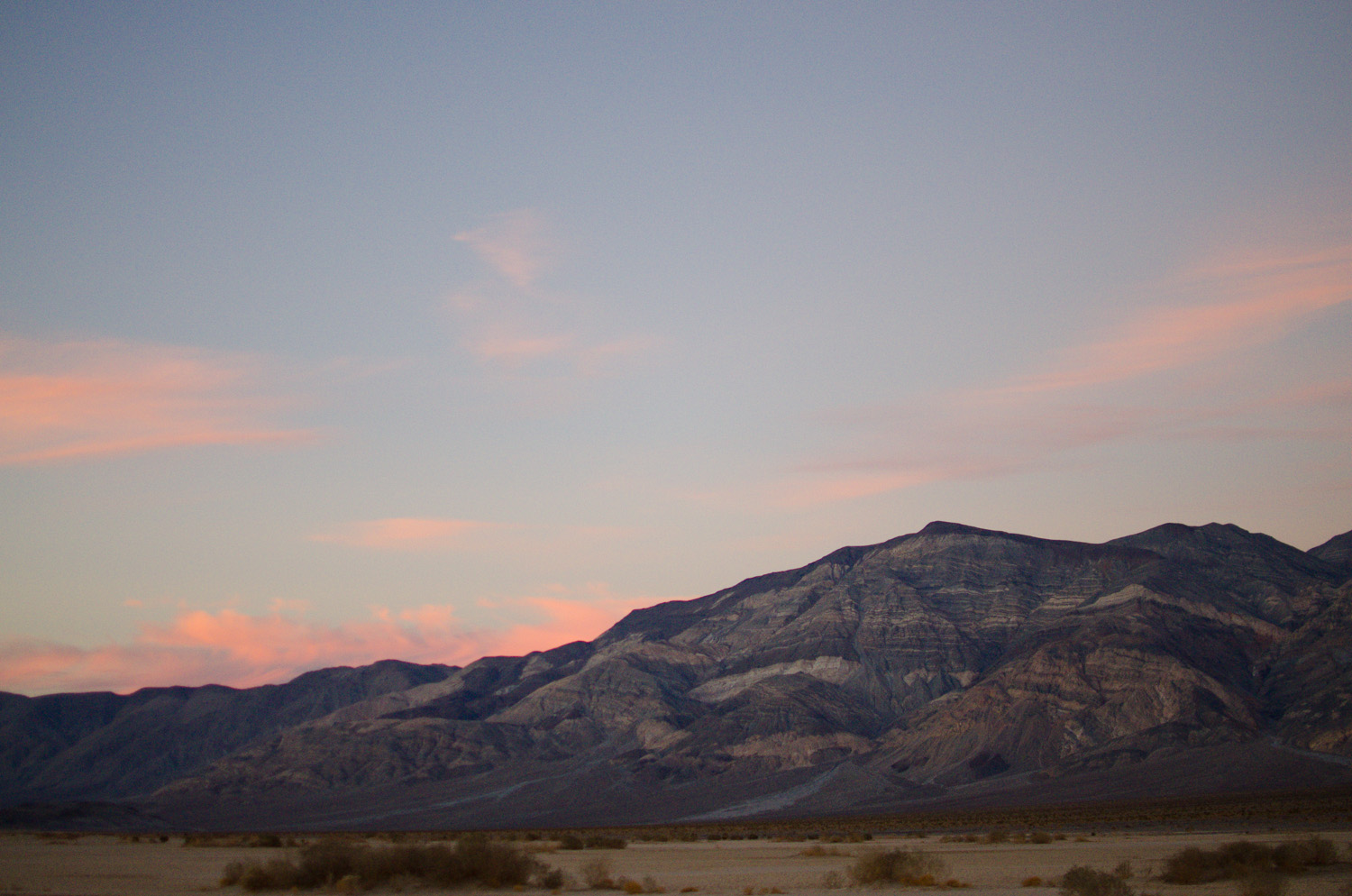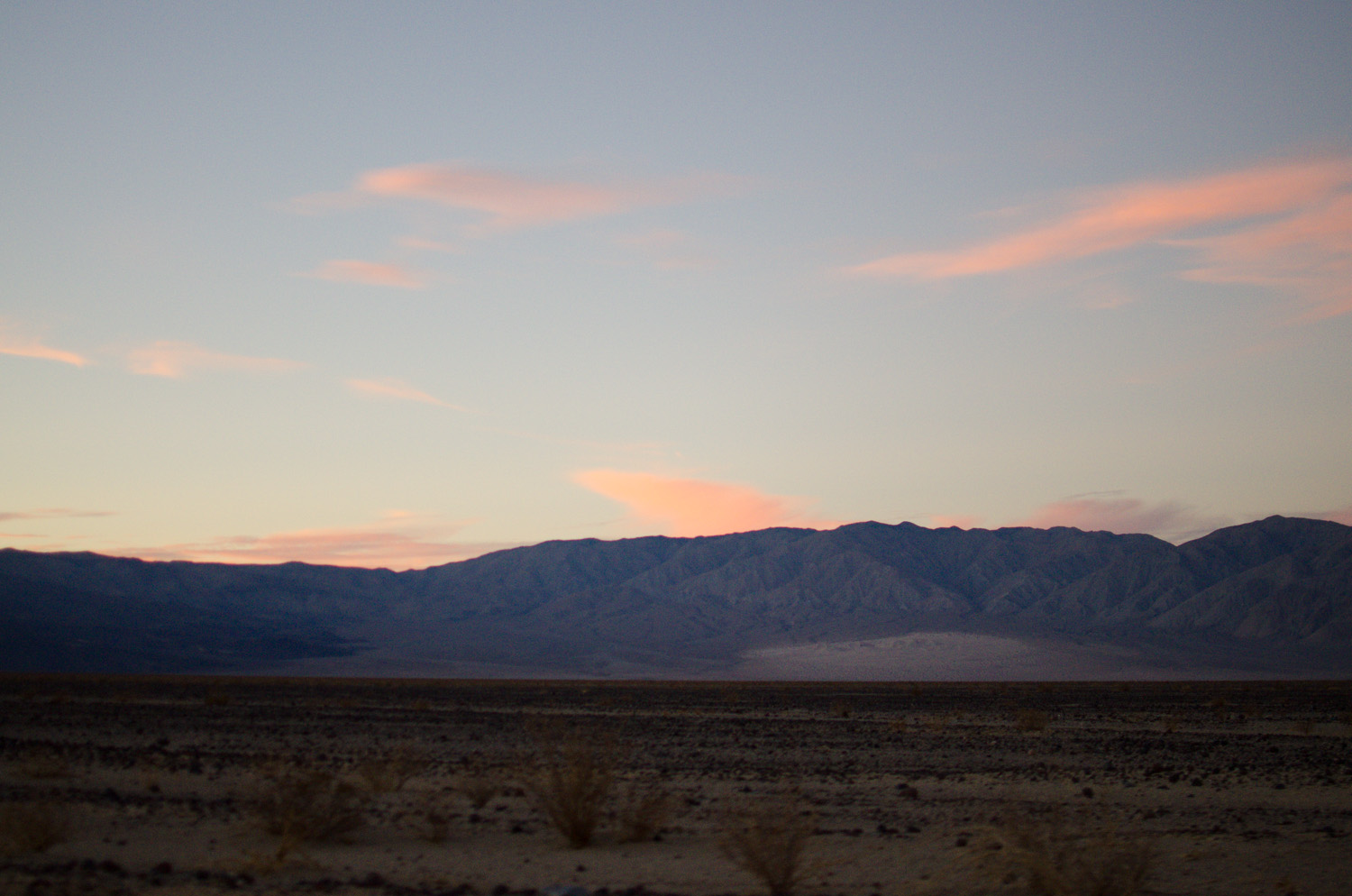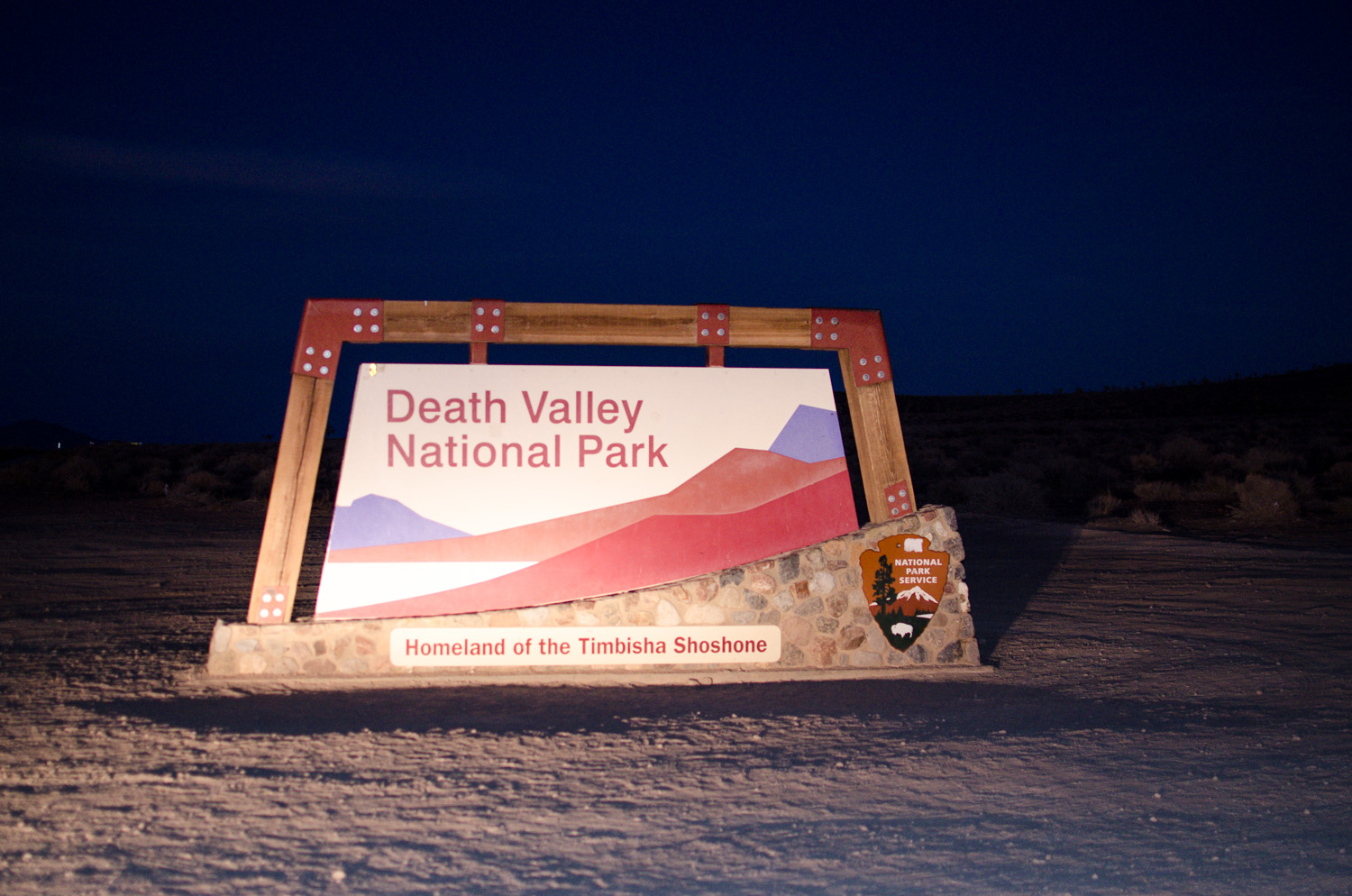 I'll be sifting through all the other photos from the trip over the next few weeks, I just felt like this was a nice place to start.
See you on Friday for some weekend reading.
Éadaoin