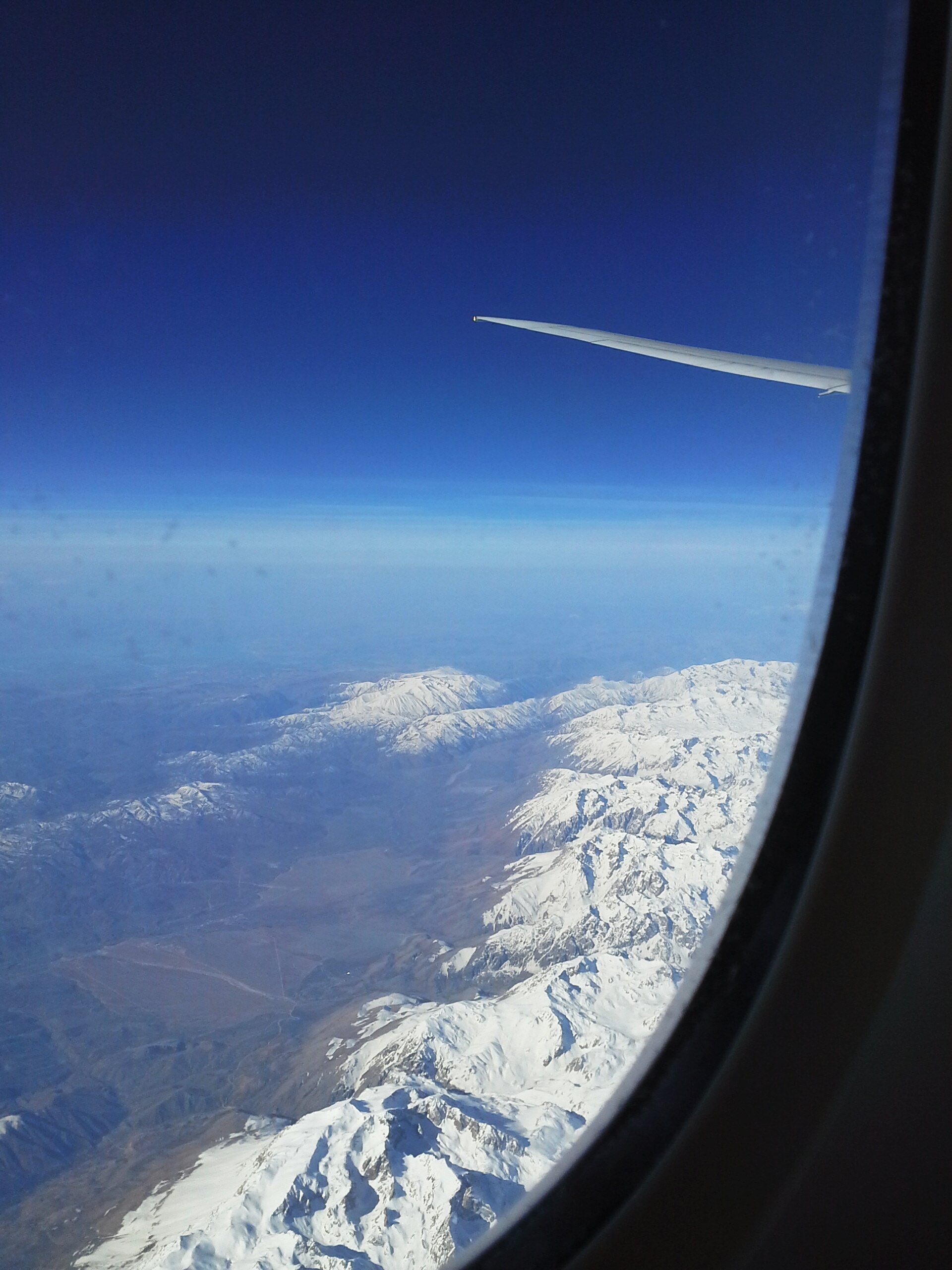 Somewhere over Eastern Europe, March 2014
My passport expired yesterday.
I keep thinking about that girl with the over-plucked eyebrows and too-solemn expression in the photo, how little she knew about herself and the world. How resolute she was to see it but how small her world was in all reality. I've been thinking about all the amazing places I took that magic little book to. I've been thinking about all the people who'll never have a passport, how bloody luck I am to have one. I'm thinking about what the 40 year old me will be like when the next one runs out. Wondering how her life will be, who her people will be, how much will still be the same and how much will have really changed.
I'm reading four books at the moment. The Art of Travel, A Passage to India, The Cave of the Yellow Dog and Watership Down. Spot a theme? When I say I'm reading them at the moment, I mean they're all at various stages of unfinishedness, and I like it that way. I'm not going anywhere for a couple of months at least but that doesn't stop me journeying. I'm journeying in my own way and travelling without moving. I'm sating my wanderlust through my books, through my students and in my own gorgeous little sunshiney bucket list city.
…you are in a city and country that's on everyone's bucket list (especially mine!) – if I were you I'd probably never travel again.
too true Rebekah, too true. 
Because it's not about the travelling, it's not about ticking things off a list. It's about the experience, the journeys, the people. You don't have to be a thousand miles from home to become more aware of your surroundings or to meet people who'll change your life. So many people, myself included, think of time spent abroad as being a different lifetime, another world. But it's not. We're still the same people we were out there, we just gave ourselves more permission, freedom and opportunity out there. But life is choices no matter where you are and it's about choosing new, choosing challenge, choosing experiences.
(And now I have to acknowledge the fact that I've got Renton's monologue in my head after all that choose… I'm a big Irvine Welsh fan, but that man, quote has been done to death…Sorry, moving on.)
A few days ago, still blissed from sun soaked yoga, in a coffee shop neither of us had been to before (how far from Trainspotting could we get?) I had one of those lovely conversations I don't get to have too often in Ireland. Among a hundred sacred things, we talked about the gurning to travel versus the idea of the journey, that challenge that brings someone new home in place of the one who left, some changes always less discernible than others.
Sometimes all we want to do is run away to a place where real life can't follow. Skip off somewhere where there are no complications or decisions or uncertainties, an easy fix. But we forget in all our daydreams that when we travel, the one thing we will always take with us is ourselves, and there is only so much that can distract us from that singular certainty. So the journey remains, whether we travel or not. The challenge is to actively travel life rather than watching it go by out a window.
I'm currently concocting a bucket list of things to do here in Ireland, what places or things are on your bucket list?