INSTANT IMPACT + AUTHENTICITY
What's your first click on many websites you visit?
If you're anything like me, it's the about page. You want to know more about the person/ people behind the business. Why? Because we buy from people, we buy into people first and then when we've gotten to know them and like them, we trust them.
In all of the portrait work I've done, authenticity has always been so important, capturing that unique personality. When I realised how valuable this could be for other business owners and how I could help them achieve instant impact with stand out, authentic photographs I jumped at it and my business grew at an incredible rate. Finally I was sharing all the things I believe to be true about portrait photography and business combined – personal branding photography.
That's me over there, Éadaoin (pronounced EY-deen). My name means 'little fire', so that's pretty much where Firechild came from – I like it and it's way easier to spell than my name.
Over the past year I have gone on a journey of discovery and completely flipped my business from wedding photography to becoming a branding photographer. Why did I do this? Well, I've come to realise that there is a deep need for us as business owners to put our faces to our brand and put who we are out there in full force. And this is not about vanity or showing off, it's all about our clients. It's about making sure the people who need you can find you as easily as possible. It's about visibility.
I talk a lot more about this in my "7 Secrets Guide" which you can sign up for here.

Each and every day is different and honestly, sometimes I have to pinch myself. I get to work with all kinds of incredibly inspiring business owners – I get to hear their stories, how they're changing the lives of their clients. Working with my clients to bear witness to their expertise & passion for what they do is so exciting. But not only that, I then get to hear their success stories (link to portfolio) when they start showing up more fully in their business – and that is even more powerful.
Giving business owners a way to make eye contact with their potential client before they've even met; giving them the confidence to share their business and become visible; to project their authority and integrity in a way that feels true to them is the most exciting and rewarding paid job I've ever had.
Getting authentic photographs that create impact and generate authority is a process that starts with a Step Into Your Brand Session.  We talk about where you are in your business now, where you want to go and how we can get you there so that you can get more of the clients you love.
My Story
My story with photography started way back when. At nine years old I photographed my first wedding , a family do. I took a whole roll of film on my Dad's camera. With the lens cap on… I was pretty gutted by that, and while no one ever told me that I couldn't take pictures, I just didn't really try too hard again. But yet, I kept coming back to cameras over the years.
College took me to interior and furniture design – where, of course, I took every photography module I could, just for curiosity. Still, never believing I had any place taking photographs for other people to look at. But I bought my trusty little Pentax during college and learned how to shoot film properly – we went out shooting landscapes and trees and made some portraits of each other, nervous on both sides of the camera.
I think the first photo I ever took that really excited me was of a family friend, an elderly lady. We were at a family event and she was having a little moment to herself, just taking it all in. I took her portrait in that moment and when I got the film developed, I was in love. The realness in her face, it was a pure encapsulation of her personality. Of course I didn't realise it at the time, but it sparked something in me.



I finished college and started working as a designer in some architectural practices. I enjoyed it, and I was pretty ok at it too. But I had a need to see the world, I was earning real money for the first time in my life and needed to see stuff.
So I went! May 2008 I headed away on a 4 month trip to South East Asia. June was spent volunteering with an NGO in Viet Nam and I was hooked, I didn't want to leave. I stayed there another month. I travelled a little and went back. August came, the banks collapsed and I had no job to go home to. I chatted with my boyfriend back home, talked to my family and decided to stay. So I travelled around a little more for the NGO within Viet Nam and finally settled in a small town in the central provinces in October.
I helped manage the staff and programs, worked as a teacher and did all the usual volunteering stuff like hanging out with the kids in the orphanage and teaching classes there too.
That year spent there was the first of three trips so far, the last one (too long ago now) was a three month stint helping my friend set up her restaurant in her home village.
Mrs Hanh is a force of nature, a big dreamer and an incredible business woman. Her huge restaurant in that tiny village provides employment, meals for some of the poorer children in the village and a base for many volunteers when they go back – because so many of us just can't stay away.

Fast forward to 2011, I'm back working as a designer and have my proper teaching certificate under my belt. The design work is great, but I'm also the only administrator in the whole place and it's killing me. So I figure I'll teach English for the summer, I'll call them in September…
So, yeah, that never happened!
The energy I got from teaching was infecting the whole rest of my life – I wanted to make and explore and create more than ever. All of a sudden I was in a camera shop where I bought my first 'real' digital camera. I started taking photos of my friends, bands I knew, holidays. I was hooked again. But this time, properly hooked. And there was the internet, and I could read about how to do stuff. And I could learn about photographers I'd never even heard of. And to be honest, I've been doing that ever since. Learning, reading, exploring, challenging.
That brilliant boyfriend who encouraged me to stay and do all the good work in Viet Nam is now my fantastic husband. Sometimes I think about it and my stomach flips – I think of how it could have all gone wrong. What if he'd found someone else while I was gone? What if I'd left behind the best relationship I've ever had?
Well, the risk paid off I guess. And he'll tell you, the girl that came back from that year of hard work, amazing adventures and a million lessons learned was a much better person – luckily for both of us!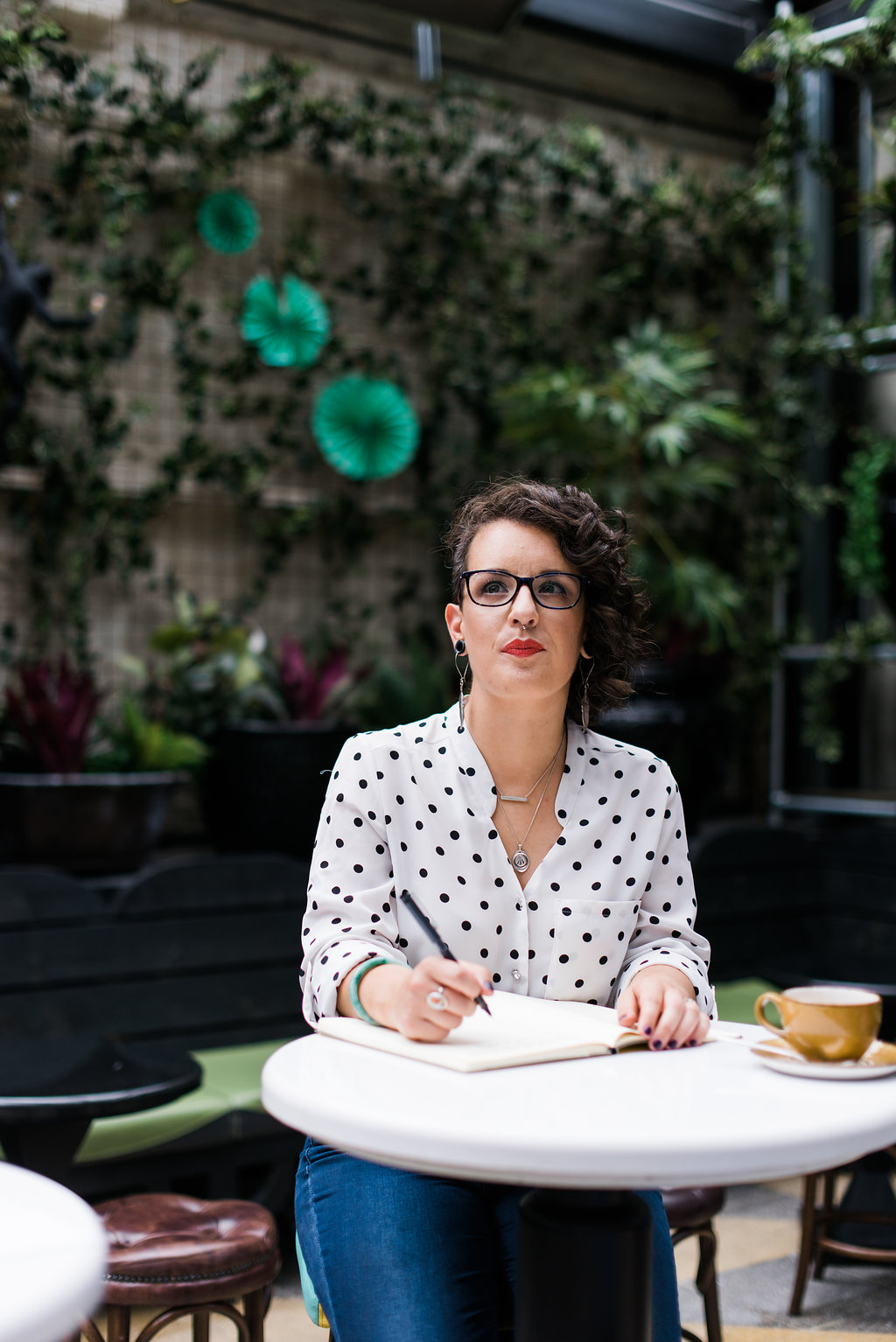 Still here?
Brilliant, now I want to hear YOUR story!
Why do you do what you do? What's the big difference you make in the world? How can I help YOU to stand out in your marketplace and promote your business with authenticity and integrity?
Get in touch to tell me:
eadaoin@firechildphotography.com