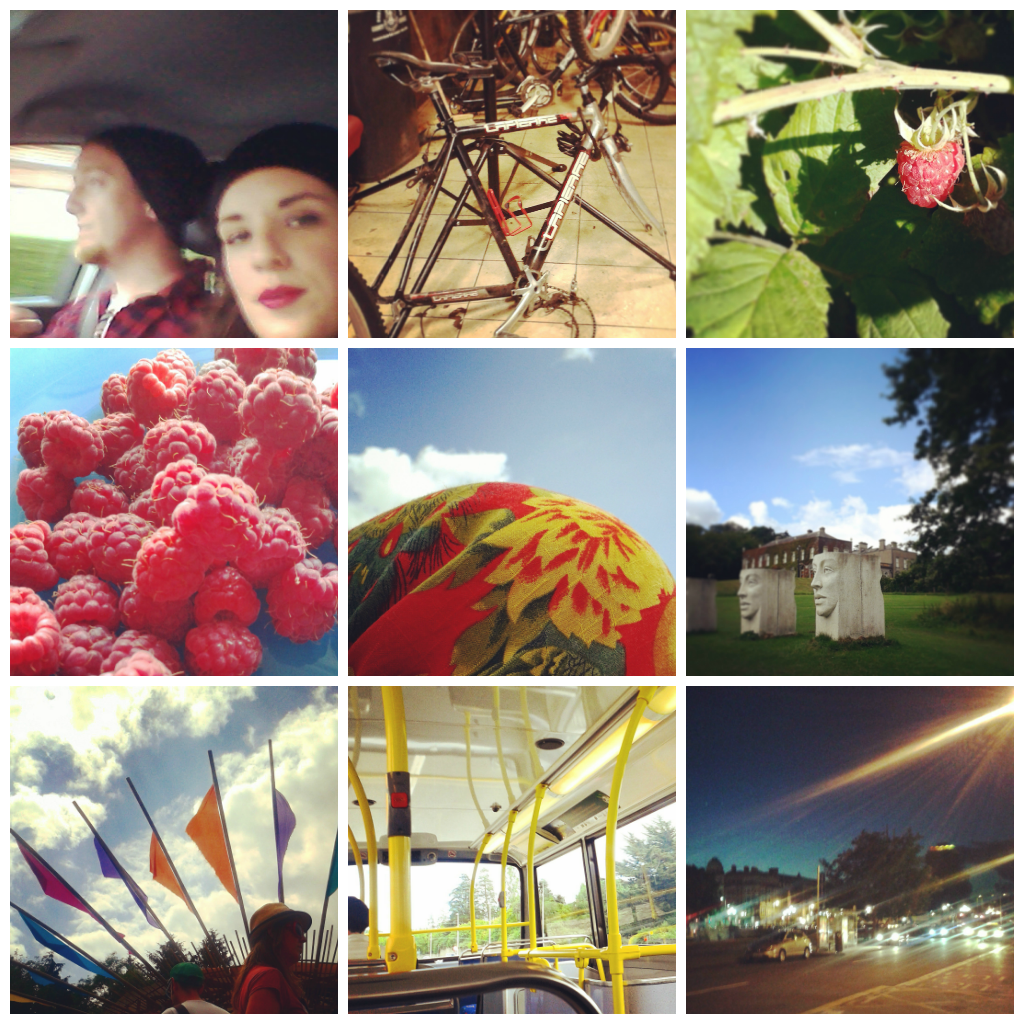 Insta Things
1. Birthday boy and me going to the outdoor cinema. // 2. This *might* be my new bike, hopefully I'll get it this week. If I don't like it after it's built, I don't have to buy it. Too amazing. // 3. Raspberry picking – I always end up thinking on how it really requires to me to change my perspective, the fruit are always hiding from me. // 4. A plate full of tangy joy. // 5. Happy pants at the Body & Soul festival – against a beautiful blue sky. // 6. The local park where I've started doing outdoor yoga. // 7. Main stage at Body & Soul – soaking in the sun. // 8. Getting really sick of the insides of buses and gurning for a new bike. // 9. Liberty Hall lit up for pride and an inky sky. On my way home from dancing our asses off.
Other Things
Working in a new job, and feeling at home already.
Asking a lot of questions about my life and being pretty happy with the answers.
Working on letting things go.
Listening to a lot of music.
Reveling in the amazing sunshine and making the most of it.
Feeling like I'm regaining some sort of control on my life and getting excited about it.
Explaining that all the scratches on my arms are not from a cat but from the raspberry bushes.
Dancing – a lot.
Finally starting to make a home.
Waiting for my new bike!