So there I was whinging about the lack of sunshine in my life and then lo, a day of summer appeared! Sunday was the most glorious day, just the kind of day that makes you want to be outside every minute soaking it up.
I woke up pretty late on Sunday but after a little breakfast it was time to get out so we decided to go to Bray Head. I can't be sure when I was there last but I do know I had dreads at the time, so maybe 2006? Really? Wow… It just doesn't seem like that long.
Of course I took my camera, let me show you what I saw –
// gorgeous town sized fairy lights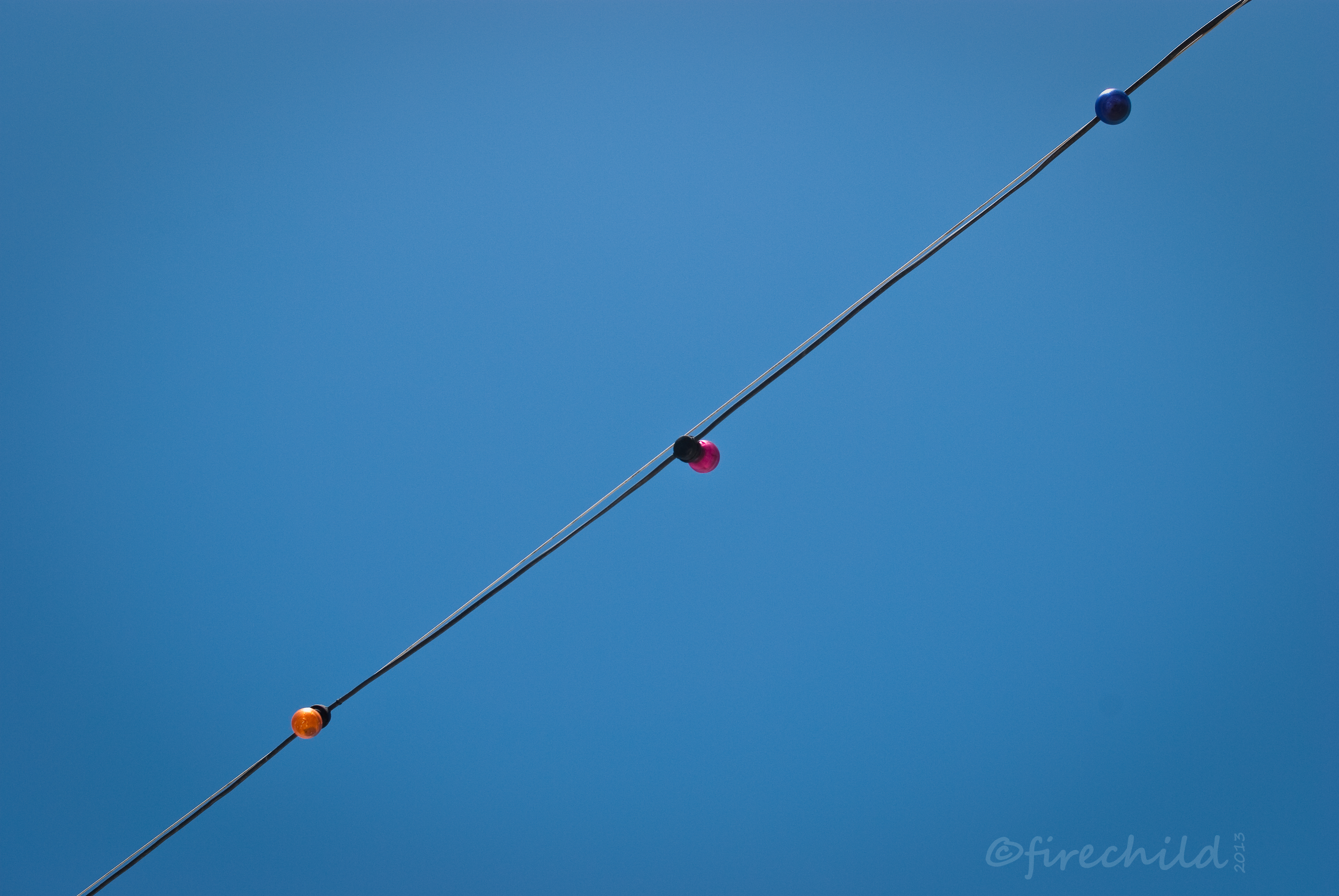 // a gorgeous red and beige couple.
Sometimes I see older couples wearing the same thing or the same colours and it annoys me (or frightens me – have their indiviual identities merged completely or has one person just pretty much lost theirs?) but when you see them holding hands too, well, it's just cute.
// people playing on the beach and in the sea.
It was still only about 12-15'C so most people were fully dressed but it felt good to be walking on the beach!
// I smelled whin bushes all over the top of Bray Head and I felt like I was at home.
The lane up to my parents' house is lined with these gorgeous yellow bushes. To me they sort of smell like coconut. My friend and I tried to make whin perfume when we were little – eh, it didn't work out…
// When we climed to the top of Bray Head we had this gorgeous view out over Dublin Bay.
// and this blue blue water below us
// The Irish Sea
// Bray seafront
// The colours are just so beautiful together
// And going back down through the woodland is always fun
What was your Sunday about this week?