Kate & Philip's engagement shoot at Lough Tay & Wicklow mountains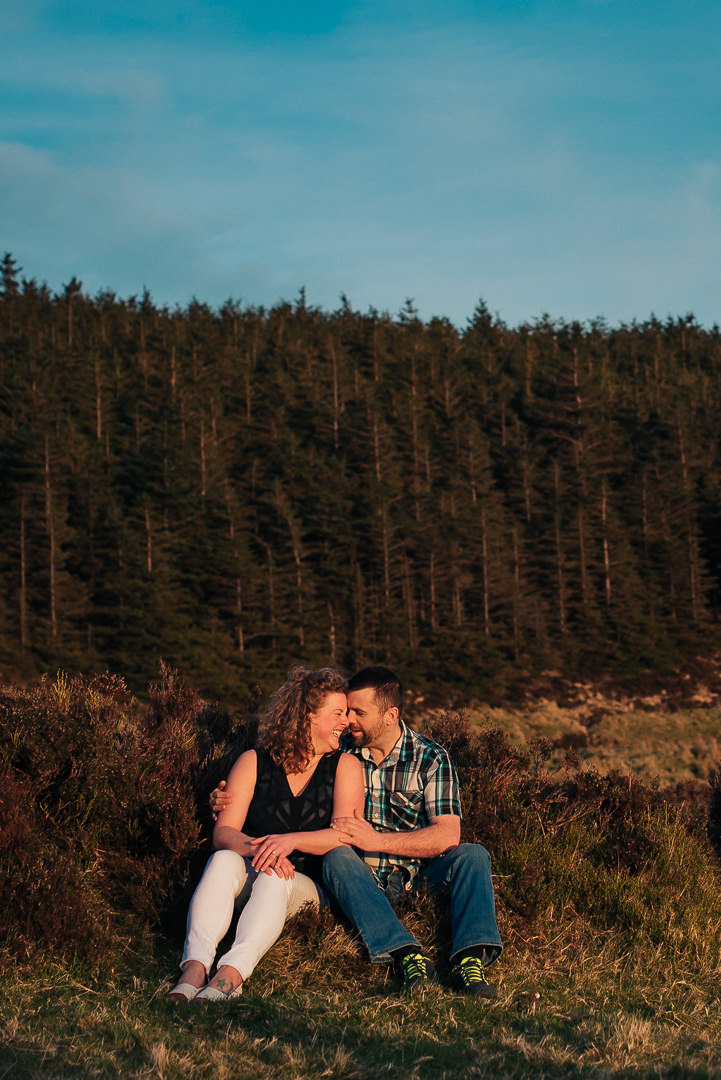 Lough Tay, The Wicklow Mountains, a baseball bat, two hurls and an incredible sunset make for the best engagement shoot.
Kate & Philip are one of the three winning couples in my engagement shoot giveaway from earlier this year. I was
itching
to get out shooting again and being up in the WIcklow mountains was a perfect way to get back into it.
Kate is American and Philip is from Armagh, they met in New Zealand at a hostel called "At The Right Place" (it's for reals!) and are two seriously adventurous and fun souls. We had such a great time and they were great in front of the camera. Even though I started things off with a bit of a flap when I realised I only had one almost-dead battery with me, we settled in and got some great shots. Turns out, (much to Philip's disappointment I think!) that an almost-dead battery actually has a fair bit of life in it. 😅
(And this my friends is why I wanted to give these shoots away – so I can remember all the small stuff again… Like batteries 🙈)
Firechild Photography | Dublin Wedding Photographer | Engagement Photos in the Wicklow Mountains
Do you know a couple who deserve some ace photos of them being awesome together?