Engagement shoot | Fabiola & Myron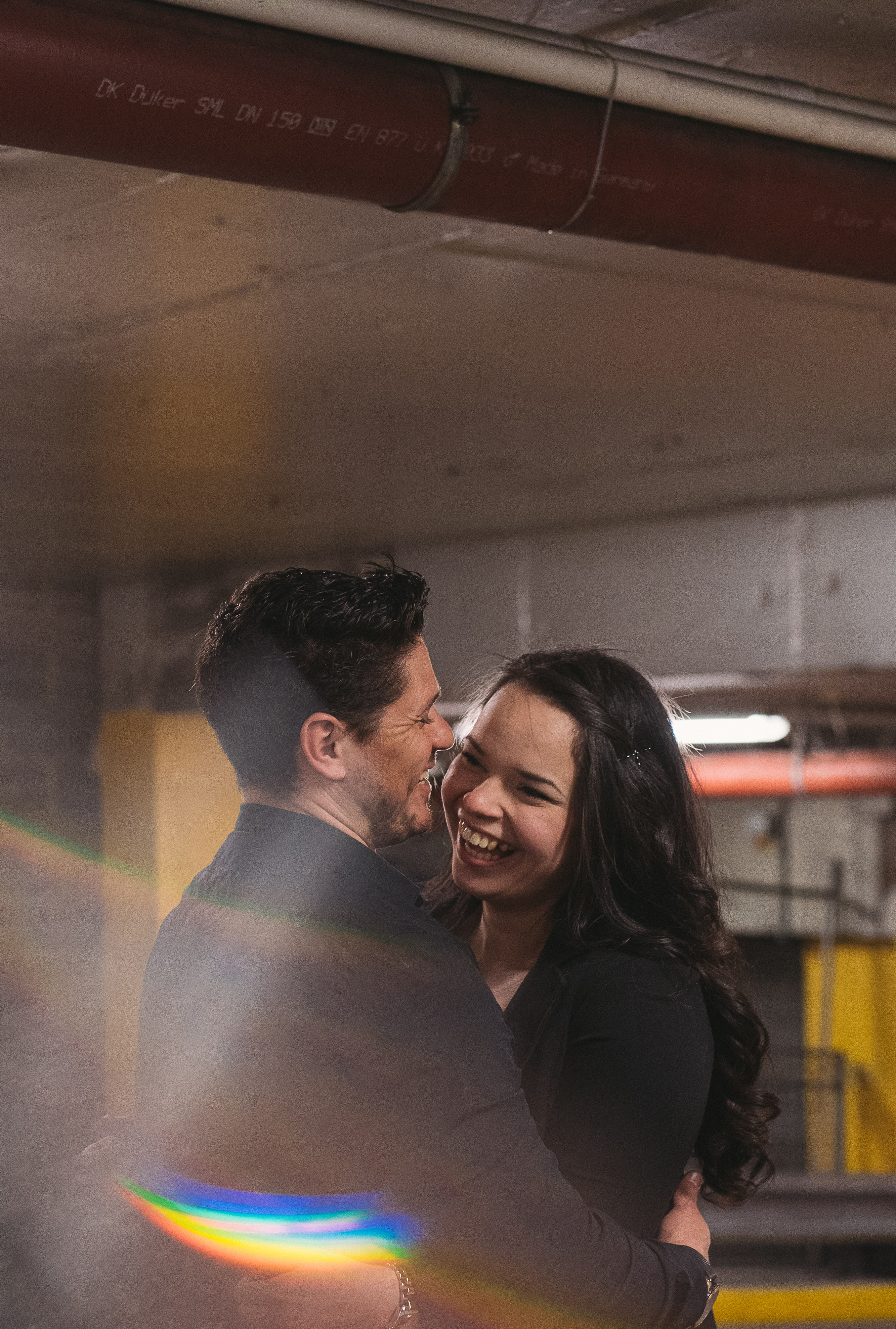 Torrential early Irish summer rain + underground carpark + South American couple celebrating his birthday = engagement shoot with dancing, prancing about and a lot of yellow.
Fabiola is Venezuelan, Myron is from Brazil. They met in Ireland while here studying English and have made a pretty sweet life for themselves here together. I met them one evening last summer to spend a bit of time together making some engagement photos with them. We met in the Lighthouse Cinema for a drink first and tried to figure out where we could go.
It had been some lovely weather in the days coming up to the shoot, so I don't think any of us believed it would be so bad that evening, but it was the kind of rain that hopped back up off the footpath so we weren't keen to go too far.
Can an underground carpark be romantic? Apparently so!
3 reasons an engagement shoot like this is ace:
* I get to hang out with a couple who are mad about each other.
* I get to work on techniques that I want to try out or get better at.
* I'm forced to work with what I've got (just like at a wedding, but..) in a much more relaxed way – giving me a chance to iterate and develop ideas that I can keep in my bag of tricks for other shoots.
On this shoot we played around with colour separating and I used a prism to break up the light in front of the lens. This is not the kind of thing you experiment with at a wedding, because you want the couple to get back to their party asap and not be hanging around waiting for you to figure stuff out. Makes sense right?
Weddings are about the celebrating, engagement shoots and couple shoots are about the jumping around and bouncing ideas. Time and a place, time and a place! 😉
Firechild Photography | Dublin Wedding Photographer | Engagement Photos
Do you know a recently engaged couple who'd love some photos of them hanging out and being saps together?
Tell them where to find me, or tell me where to find them! 😉