Top tips for engagement photos.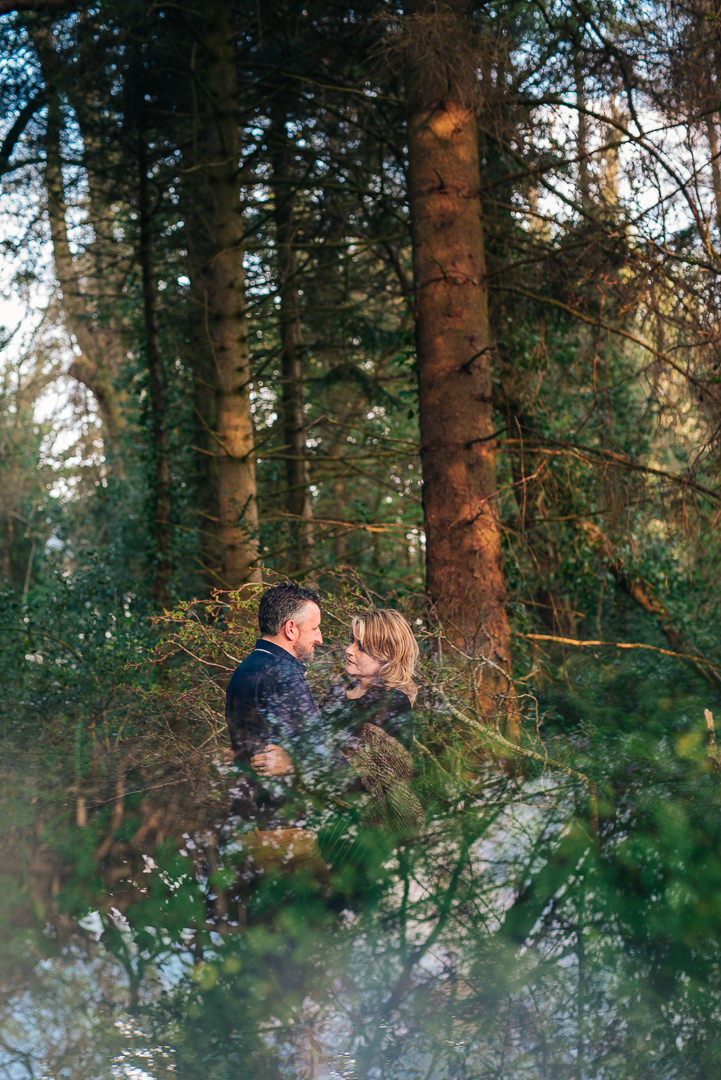 What to wear on your engagement shoot?
Where to go?
What to bring?
You're engaged, yeay! You want photographs, for sure!
Ok, so maybe only one of you reeeeeeeally wants photos but when you're looking at them, you'll be glad you did.
I've been doing engagement photos for a while now, and I've come up with some top tips to help you through the whole ordeal.
PS – It's really not an ordeal if you follow the advice below – f'realz.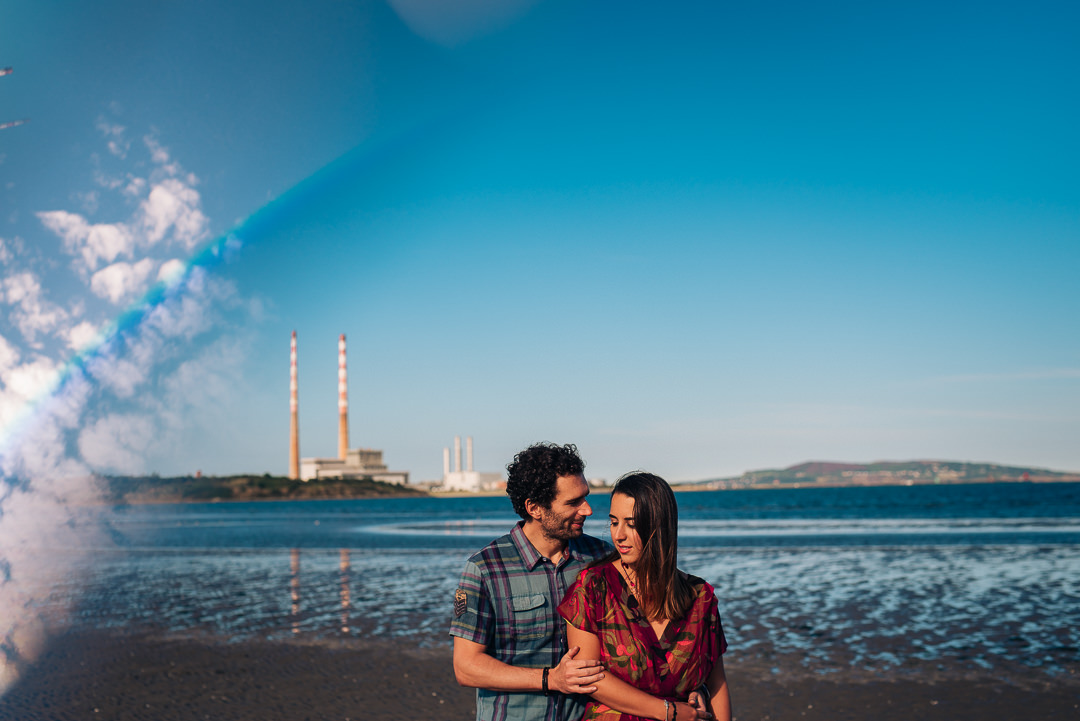 What do you want from them?
This is the first up. Forgetting about how for a minute and thinking about the why.
Why you want these photos?
Are you road-testing potential wedding photographers? You get to know your photographer better, you get to see how they work, you get to feel each other up (eh, out? Yes, feel each other up, but only feel your photographer out.)
On a side note, photographers will often give you a bonus for booking your wedding with them after the shoot, in the form of a discount or digitial files or whatnot – don't be afraid to ask!
Do you want photos for a save the date or wedding invitation?
find someone who will make you look like the real you and make you look happy, and like a pair of rides who are mad about each other.
Do you want to spend time with each other celebrating and taking some real photos of you both, for the first time ever? Selfies don't count and you look awkward as hell in that one your mam took in her kitchen while she figured out which button actually takes the photo… Why not find someone who will make you look like the real you and make you look happy, and like a pair of rides who are mad about each other. That would be good too, non?
How do you want to look/ come across?
There are no wrong answers here, just answers. You need to have a vision for your photos – it doesn't have to be detailed, just a vague idea of what sort of feel you want your photos to have.
Do you want your photos to be all mad-smushy romantic or are you thinking more kind-of-serious, a little bit cool?
If you're a pair of messers, make it so in your photos! Be who you are!
Just let your photographer in on it too, so you can all work towards the same goal.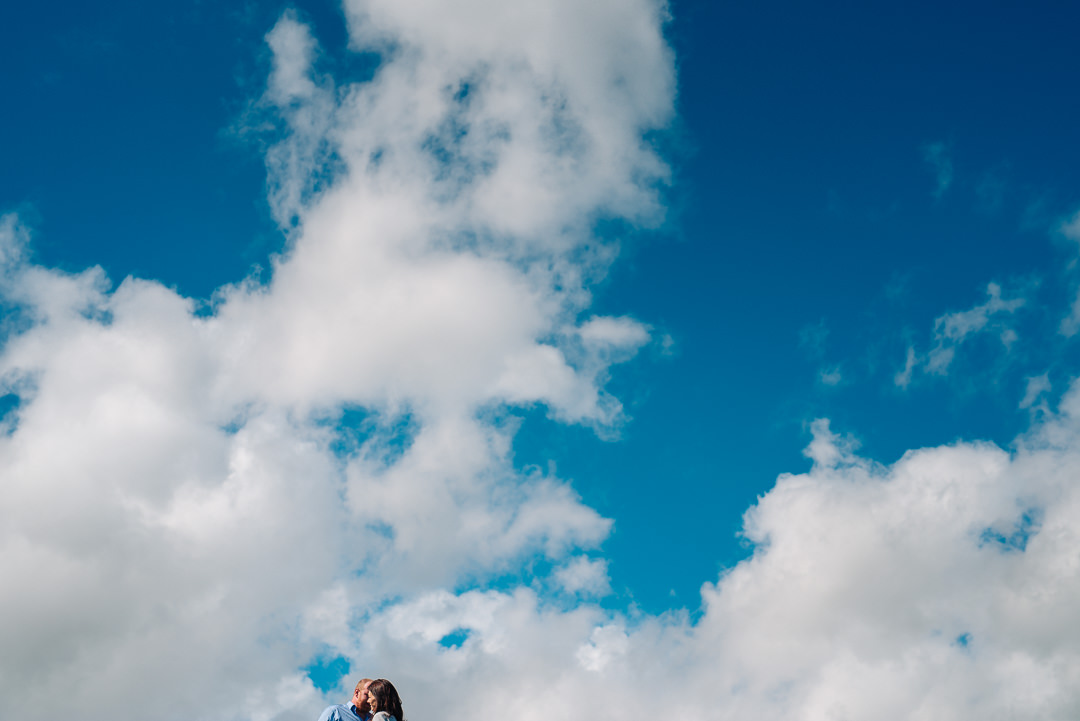 Location
You can go about this in 3 basic ways –
Contrast
Go for a location completely opposite to your wedding venue so you have direct contrast in your two sets of images – if it's a city centre wedding, head out to the seaside for some more relaxed shots. Then if it's a grand estate for the nuptials, why not go for something more urban.
Go back
Back to where you first met, your first date or the spot where one of you popped the question.
Where the love is
Go somewhere that you both just love to hang out, a park, a hillside, a street, your living room or your back garden.
If one or both of you is a little over-anxious about the whole photo thing, being in your comfort zone physically can make things a lot easier to handle.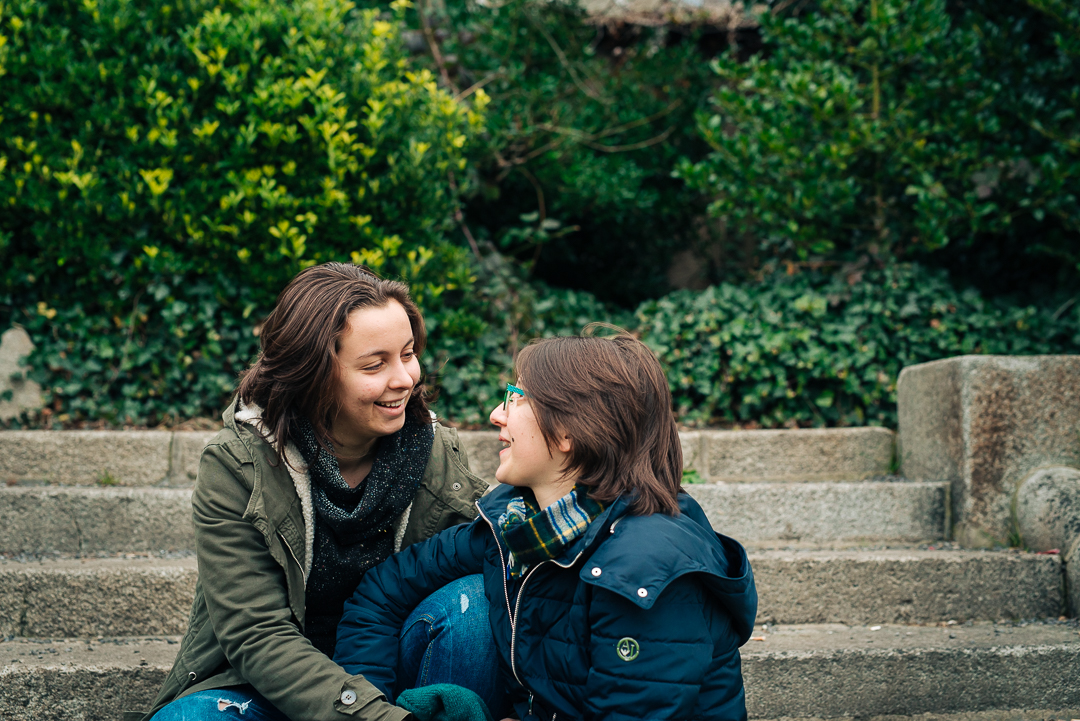 What to wear
Two options here – the everyday "normal" you, or the totally glammed up and fabulous you.
(If you're having a hair/make-up trial, why not try and do both the same day and getting totally glitzed out of it?)
Take a long hard look at yourselves in the mirror before you go – do you both look like you're going to the same event?
Don't be afraid of bright, vivid colours – your wedding day might have more muted tones so do you today.
Outfit change? If you're feeling it, sure! Alternatively, you can bring a variety of scarves/jackets/accessories to avoid the dreaded beach-style changing dilemma.
If it's cold wear layers rather than bulky tops, your future looking-at-the-photos-self will thank you for it.
The basics:
Brand logos and screen printed tshirts – just NO.
Full-on large prints – NO
Destiny's Child style co-ordination – we're not in the 90s anymore. Don't do it!
Or even that whole white shirt, blue jeans thing you see? Just no, not in front of my camera anyway.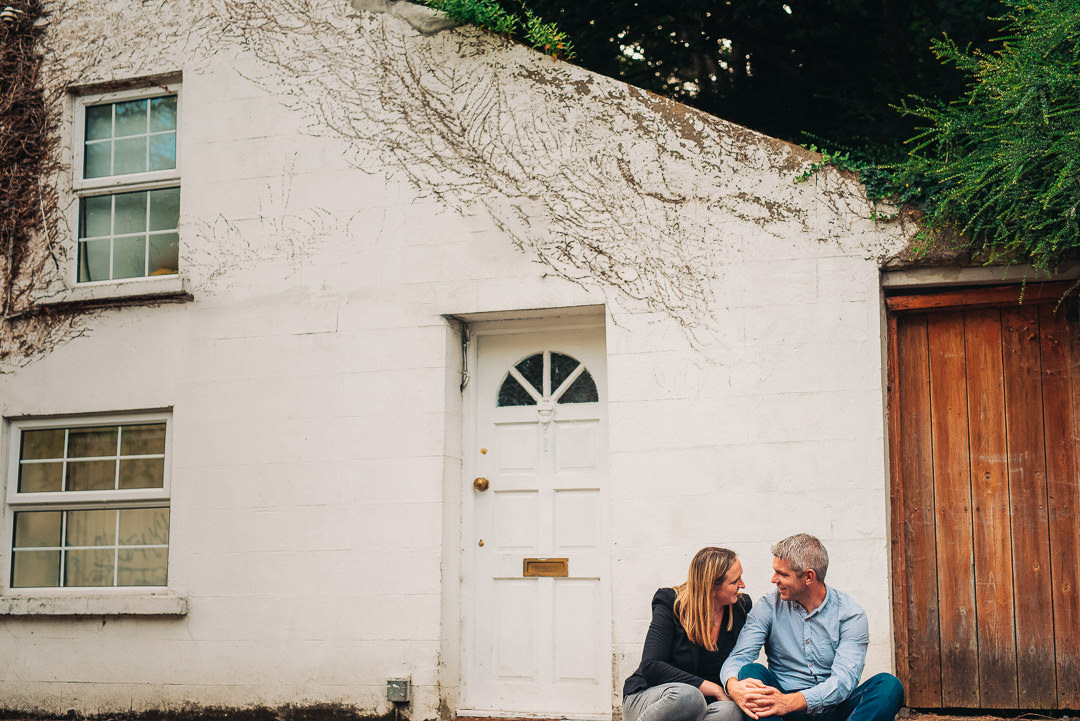 The night before
Be kind to yourselves the night before, get a good night's sleep and don't do the dog on it either.
Being hydrated and rested will make you look your best and it'll be way easier to have someone take a million photos if you're not hanging.
Time of day / The weather
There are no hard and fast rules on this, but early morning or late evening work best for these kinds of photos. You'll get that lovely glow from the sun, provided there is any actual sun, of course.
Rain is always a consideration, but umbrellas were invented for a reason so don't let that stop you.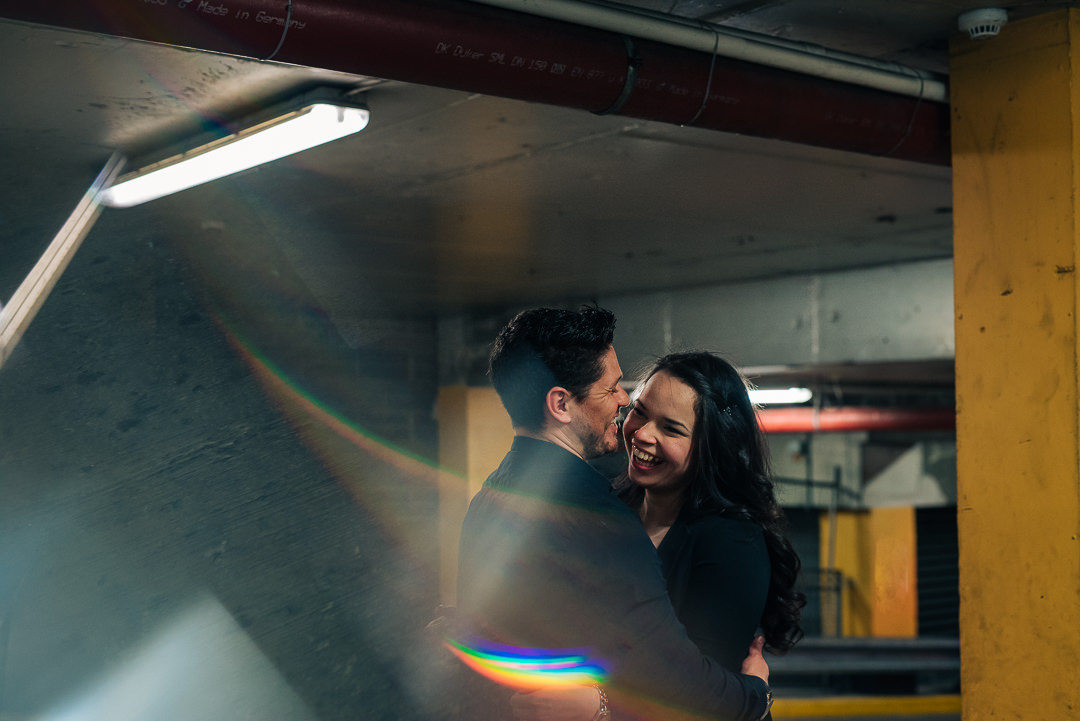 What to bring
Make up (for touchups) and a comb/hairbrush
Change of clothes or accessories
Snacks – good sugar levels = patience and fun!
(Also, booze? I know I said I don't want you hanging for the shoot, but I've got nothing against a cheeky pint or a glass of wine behind the scenes!)
Personal elements – bring some of you to your shoot. Consider a musical instrument if that's your thing, pets if you have any, what props would make the photos YOU?
Inspiration
If you're looking for some inspiration, check out the Pinterest board I put together and use them to inspire your vision for your engagement photo shoot.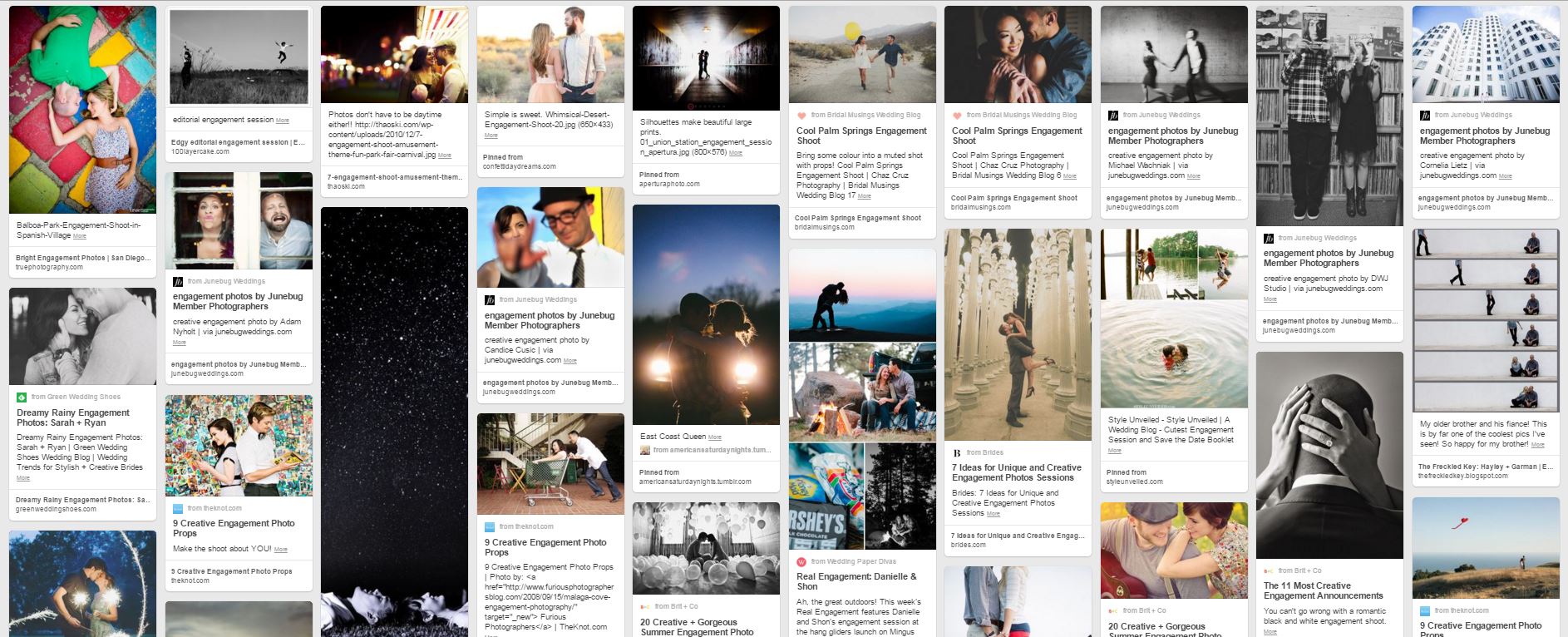 Dinner
And one final piece of advice, you've just spent a couple of hours being your most energetic and brilliant selves  – make sure your love takes you for a serious dinner to round off the day.
You'll thank me later!
Are you recently engaged or do you know a couple who is?
Get in touch and tell me your plans here – maybe we could do a shoot together! 😉