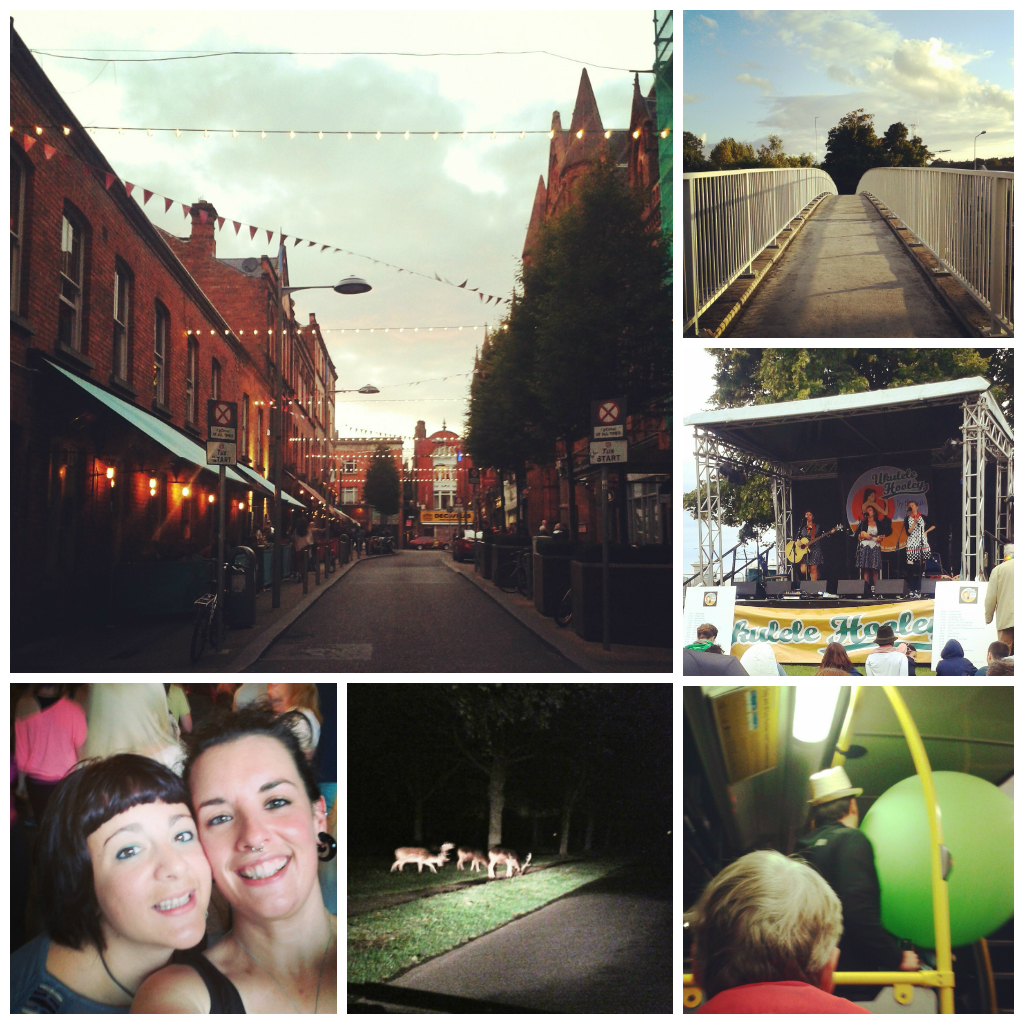 Insta Things
1. Fade Street, we'll be causing a stir here on Saturday evening, I can't wait. // 2. Soaking up the last of the summer sun. // 3. Ukelele Hooley was in town. Great sounds with great people. // 4. The BIGGEST balloon ever, everyone was giggling and the two little girls who came downstairs to ask where he got it were priceless. // 5. Getting lost in the Phoenix Park was kind of magical. // 6. Early morning rave at Morning Gloryville was a whole heap of fun.
Other Things
Getting very excited to be shooting Ais & Gar's wedding on Saturday. It's going to be a seriously laid back love fest I think.
Writing and rewriting and checking lists for Saturday.
Thanking my wrist that it only got sprained when I came off my back a few weeks back. It's nearly there, yoga is helping.
Turning on the lights in the morning – summer is slowly slipping away from us.
Starting the hunt for a new job. That's how else I know summer is over…
Planning a holiday, yum! We're thinking Portland and San Diego. Bring me to the beach.
Feeling very proud of all the big achievers around me – PhDs, promotions, new businesses.
Catching up with a lot of folks I haven't seen in a long long time and loving it.
Working on my bucket list.
What's being going on with you lately?