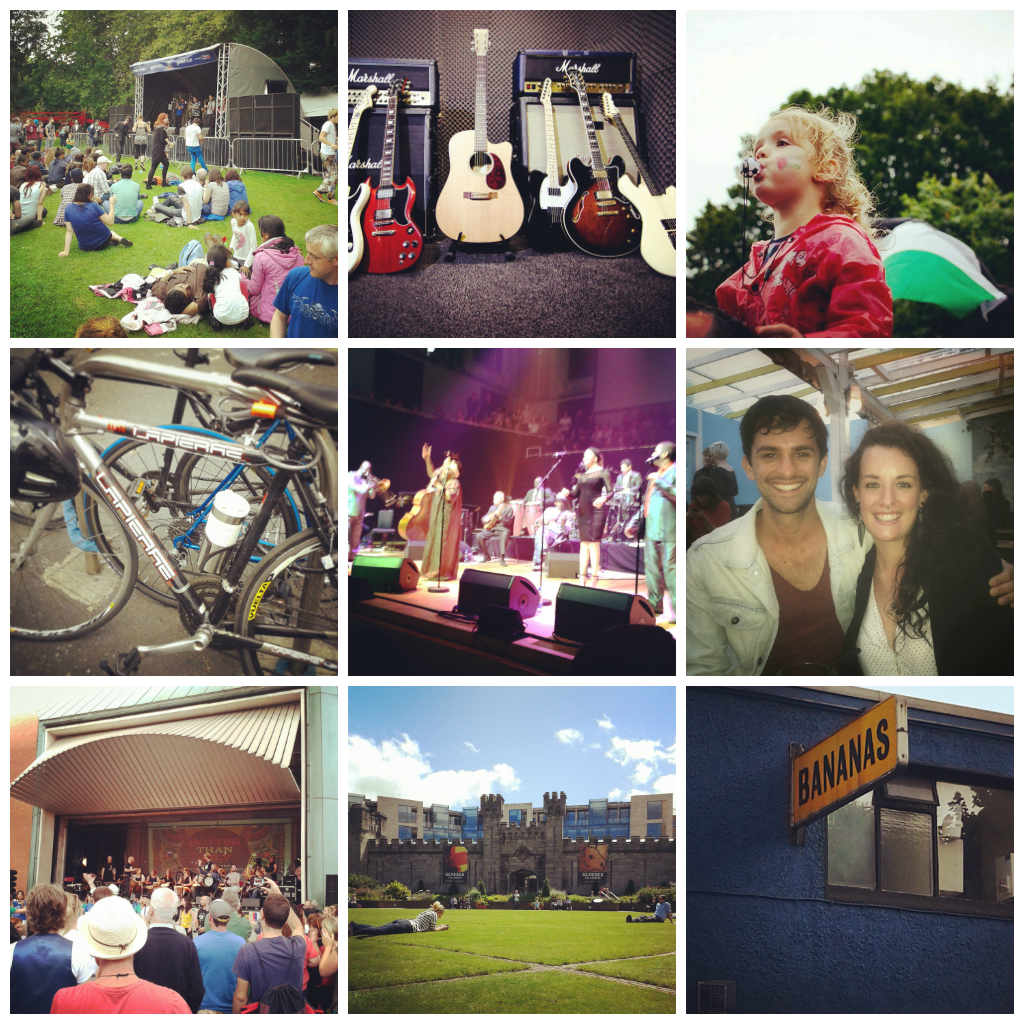 Insta Things
1.Brass band dancing at the Street Performance Festival // 2. This lot, a violin and more recording gear than I could name took over most of our house a couple of weeks back, the album is almost there and I'm excited to hear it. // 3. IPSC Protest rally in Dublin last week, I ended up mostly taking photos of children. // 4. My bike! The absolute number one best thing about Ziggy, above all the other super things, is putting my coffee cup in the carrier in the morning. Makes my day, every day. // 5. Buena Vista Social Club. Third row. Oh my heart. // 6. That guy, that smile. Six hours was not long enough to catch up but we'll do it again soon. // 7. More dancing. Hotter than July. // 8. Sunshine lunch at Dublin Castle. Dublin is unrivaled in the sun. // 9. Bananas. Just like my head, sometimes.
Other Things
Mesmerised by the cinematography in Hannibal. It is possibly the most beautiful thing I've seen on television, ever.
An incredibly original and challenging take on a very well known story.
Absurdly in love with Ziggy. I know it's just a bike, I can't help it though.
Grateful for all the dancing, and grateful for the awesome people to dance with.
So busy dancing and having fun that I haven't been home in seven weeks, I'm a terrible daughter.
Proud of myself for finally starting that Doc project I'd been talking about forever. And relatively pleased with the results.
Shooting in fully manual – oooooooh! It's a nightmare right now but a great challenge.
Reading three books, all travel related, and dreaming of faraway places. The Mongolian Steppe, India, the whole fkng world.
As the low-lying anxiety of the last few months levels out I'm really enjoying being by myself again. A series of events brought me kayaking on my own a few weeks ago and it was amazing. I'm now seriously considering going to a music festival in a couple of weeks, on my own…needs more thinking.
Wondering what life will be like for us all in fifty-odd years time when we're as old as Omara. The challenge is to make it count.