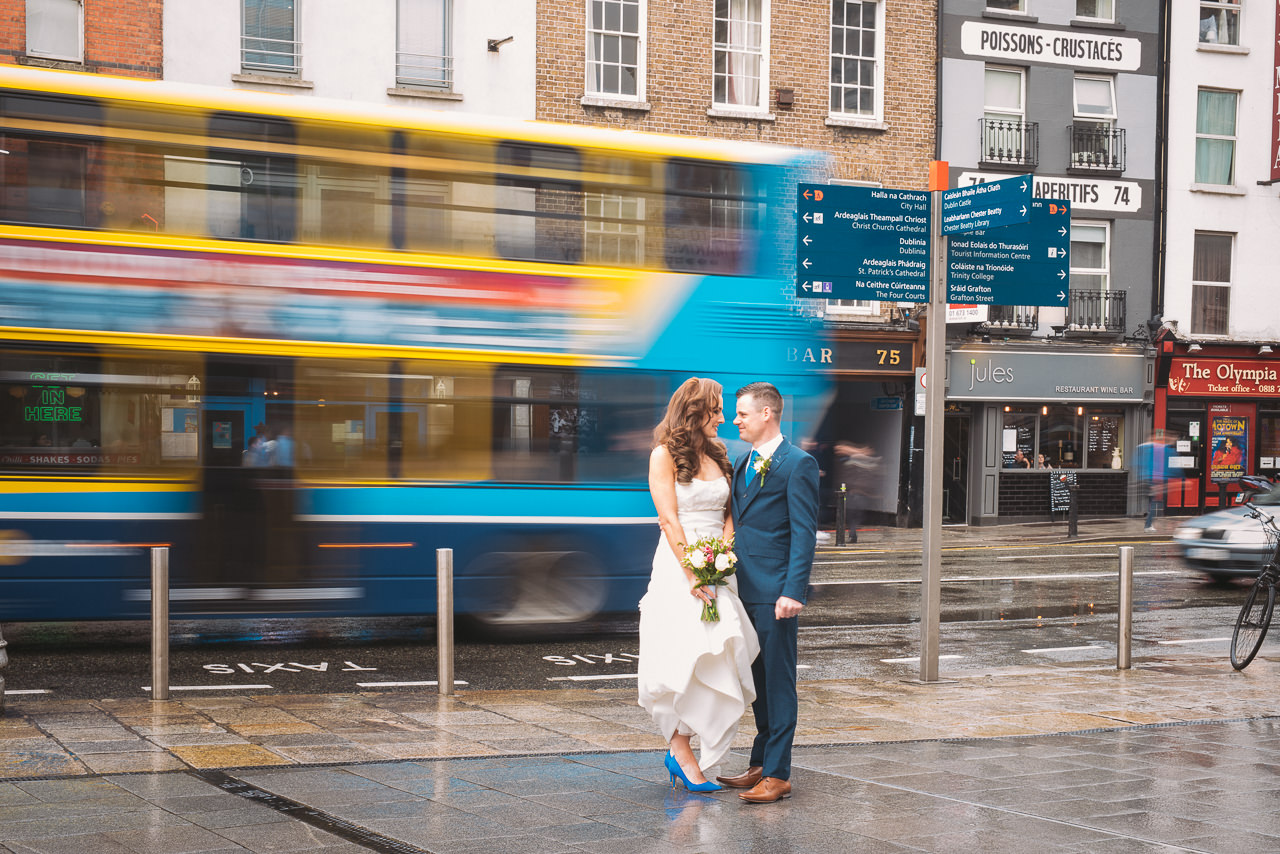 The Story
Laid back doesn't even begin to describe Sarah and Mick, they're so relaxed as couple and their wedding in Dublin's city centre was them down to a T. We started off in their house on the morning and I hung out with the gals as they got their glam on before heading into Dublin's City Hall for a gorgeous ceremony in the company of all their best people. Sarah and Mick have two gorgeous children, Zack was happy to hang out with his grannies for the ceremony but Emily… Not so much! Scroll down and see if you can spot her!
True Blues
After the ceremony, it was absolutely lashing rain so we got to hang out a little longer in City Hall and take some family photos but seeing as they're such Dubs, I was really hoping to make a photo on Dame Street. I'd set it up the week before and knew exactly what we needed to do to make the shot work but the rain was not being our pal. In the end though, just as we were about to leave, the rain cleared and the couple were pure troopers – to be fair to Sarah, it was pretty cold. But she was in on the vision and as I said, laid back doesn't even begin to cover it.
After their modelling sesh, the party headed to Ely in the CHQ for a super cosy meal with great food – and brilliant staff. And then, when the food was done and it was time to dance, they all strolled around the corner to the awesome Spencer Hotel for the night. They were such epic dancers that I totally forgot what time it was and almost ended up getting my car locked in the carpark!
Sarah, Mick, you're a super couple and I enjoyed your day so so much, thanks for being so chill and making my job so easy!
The Photos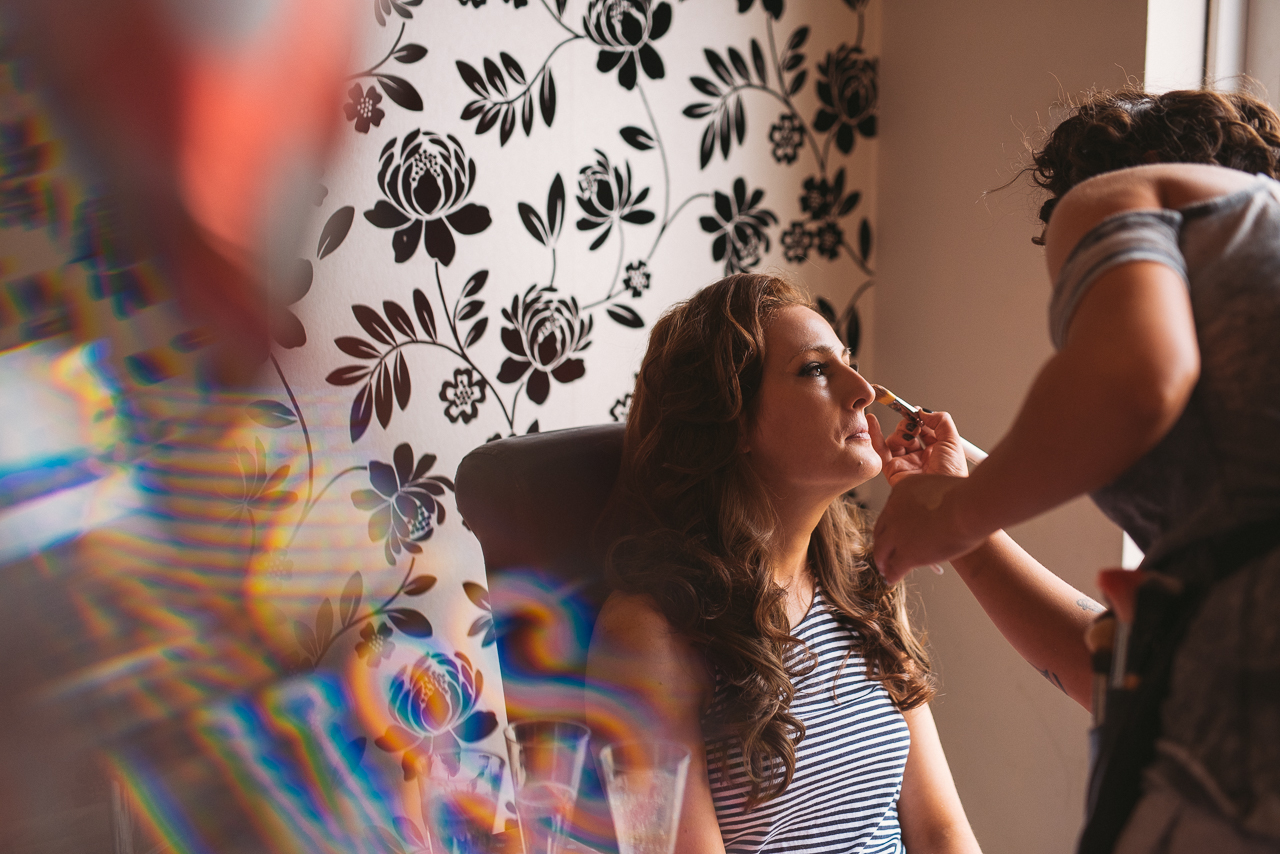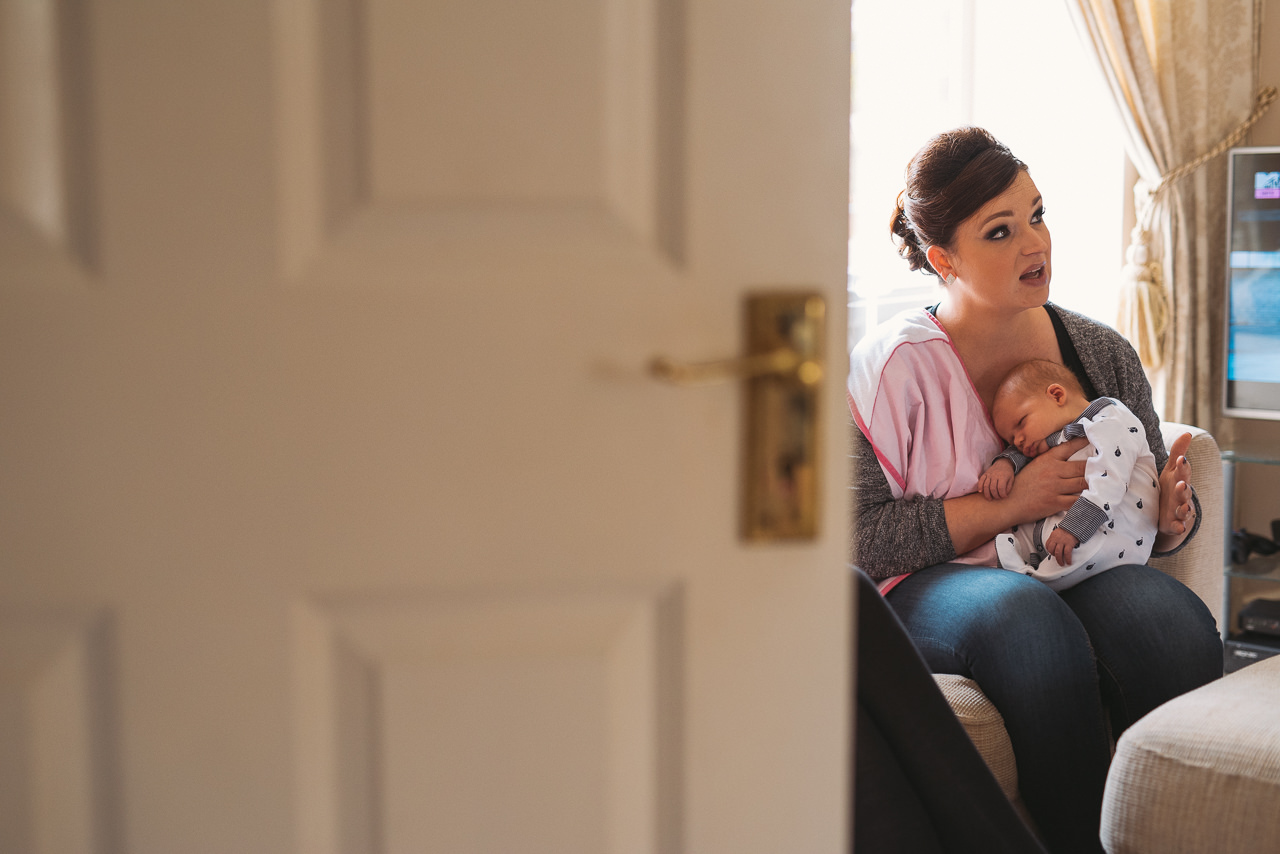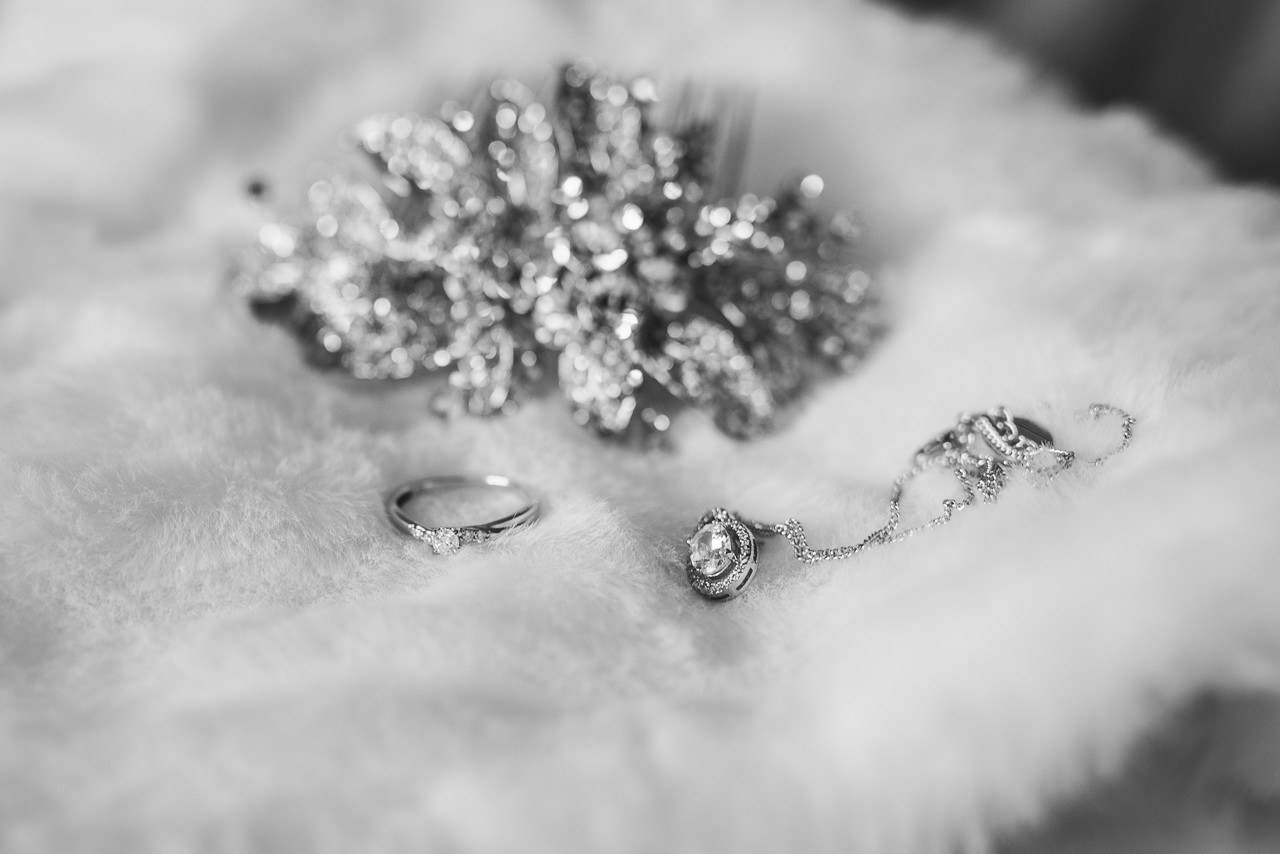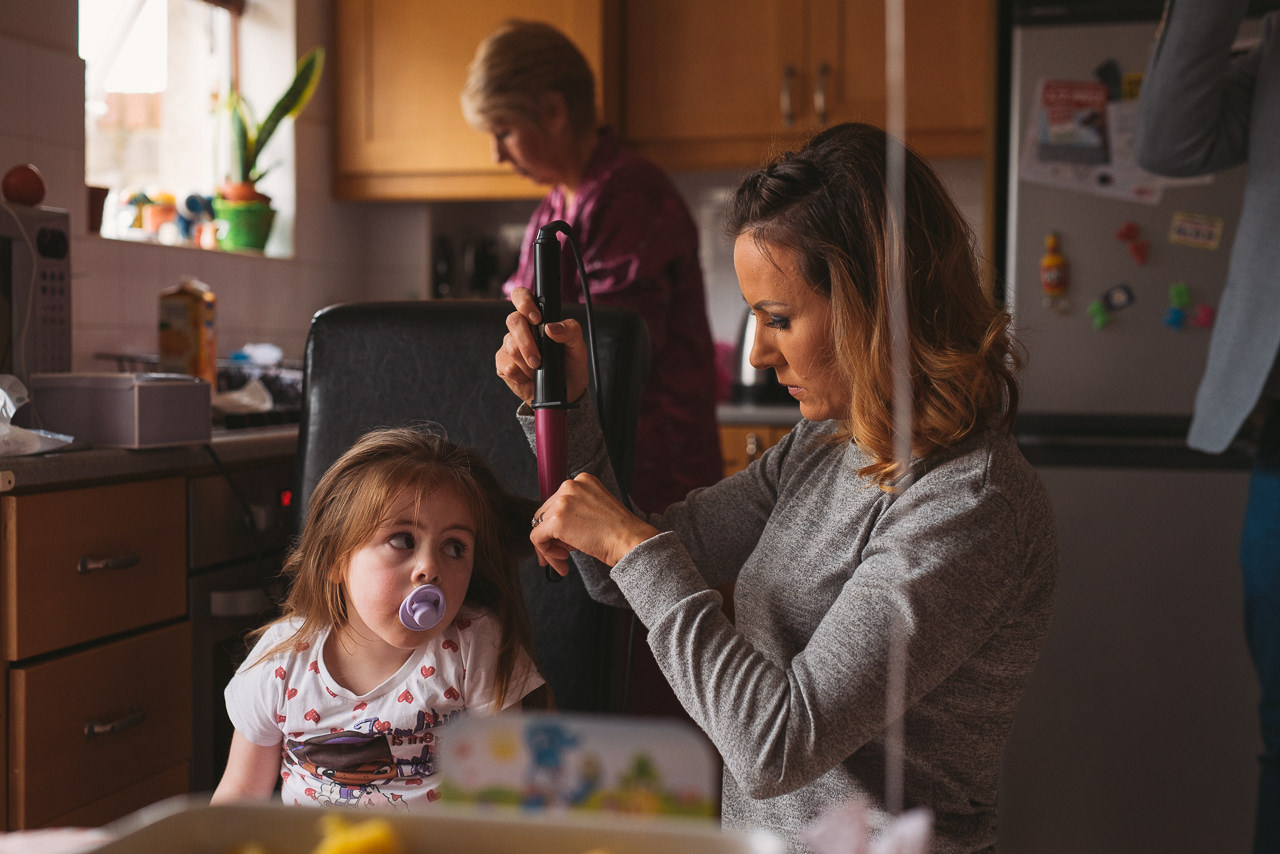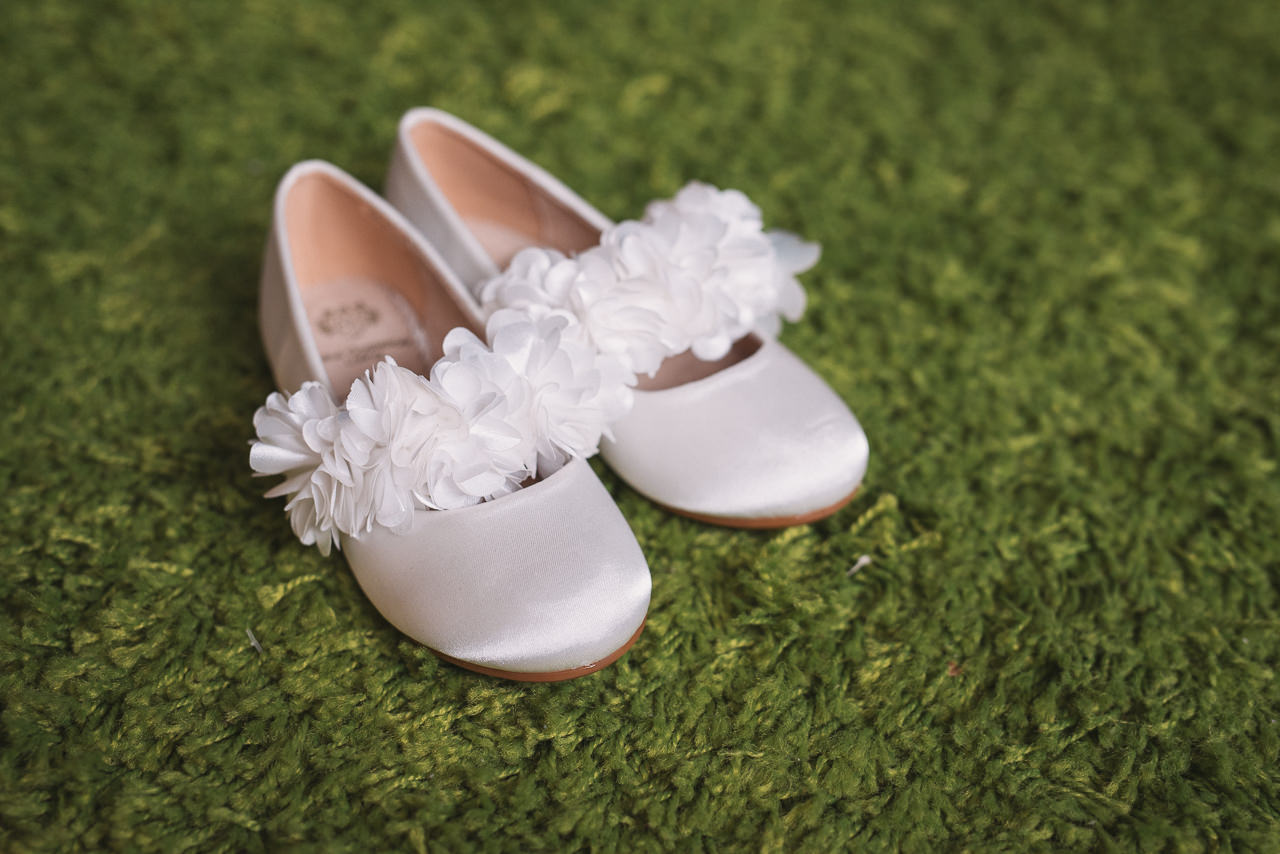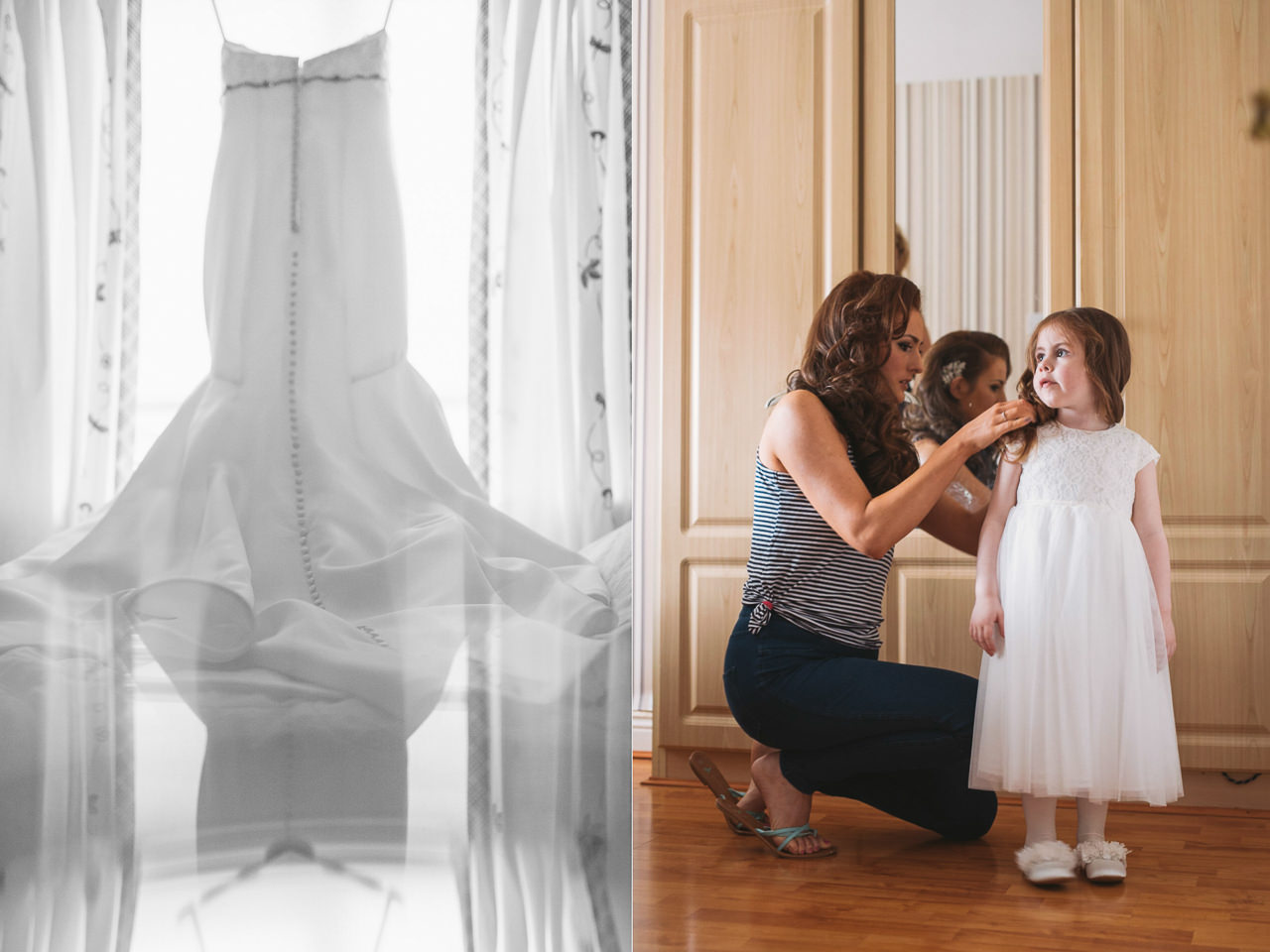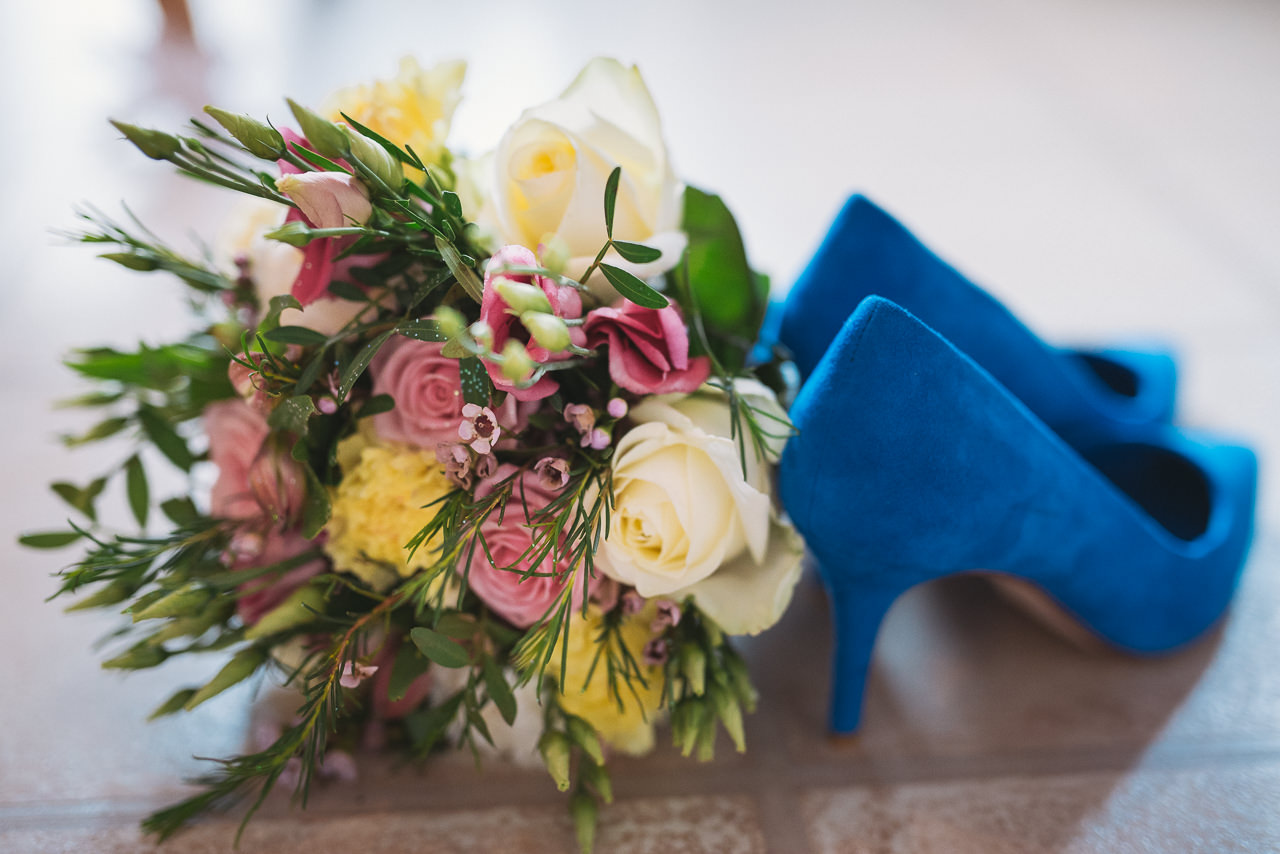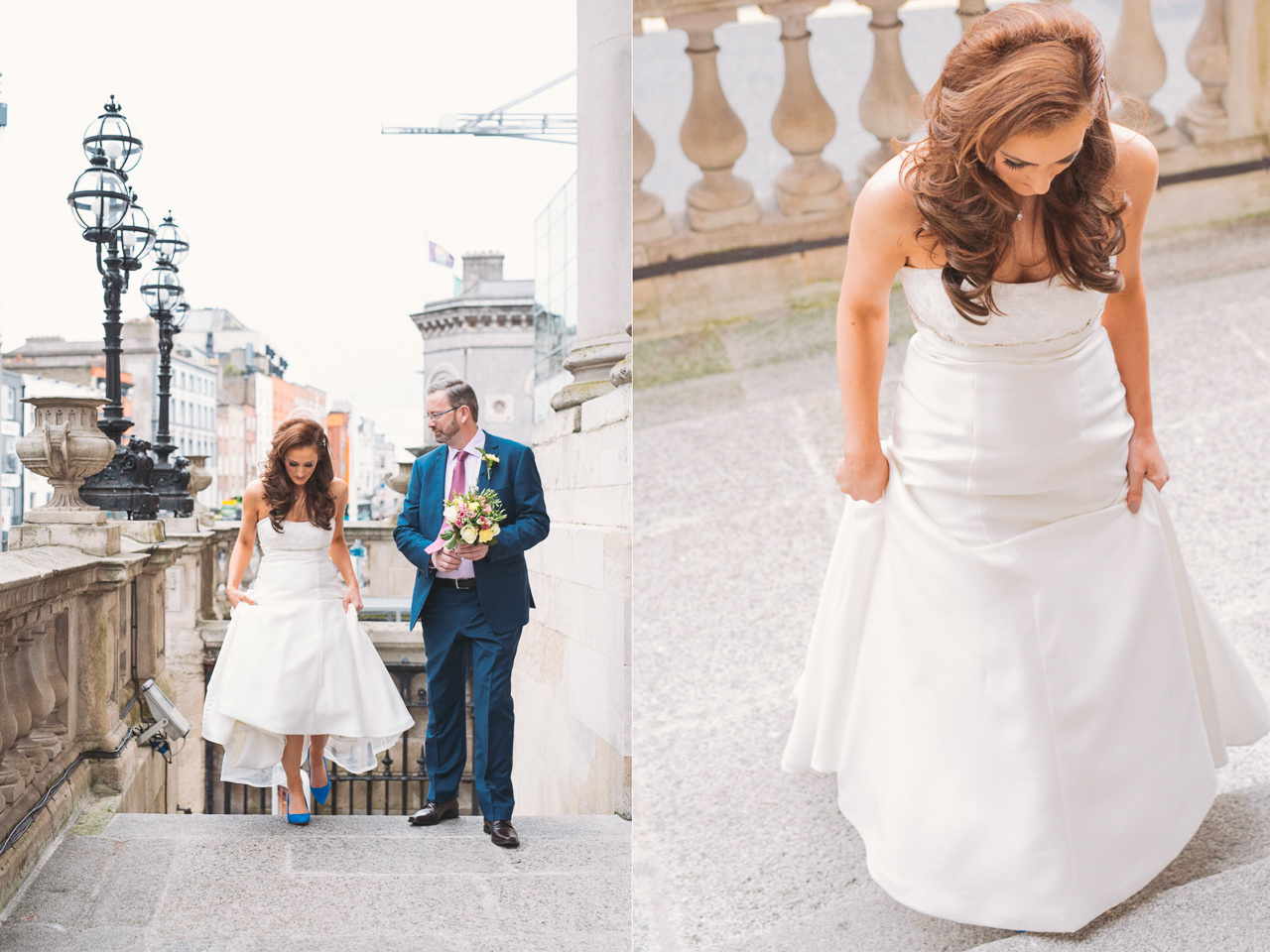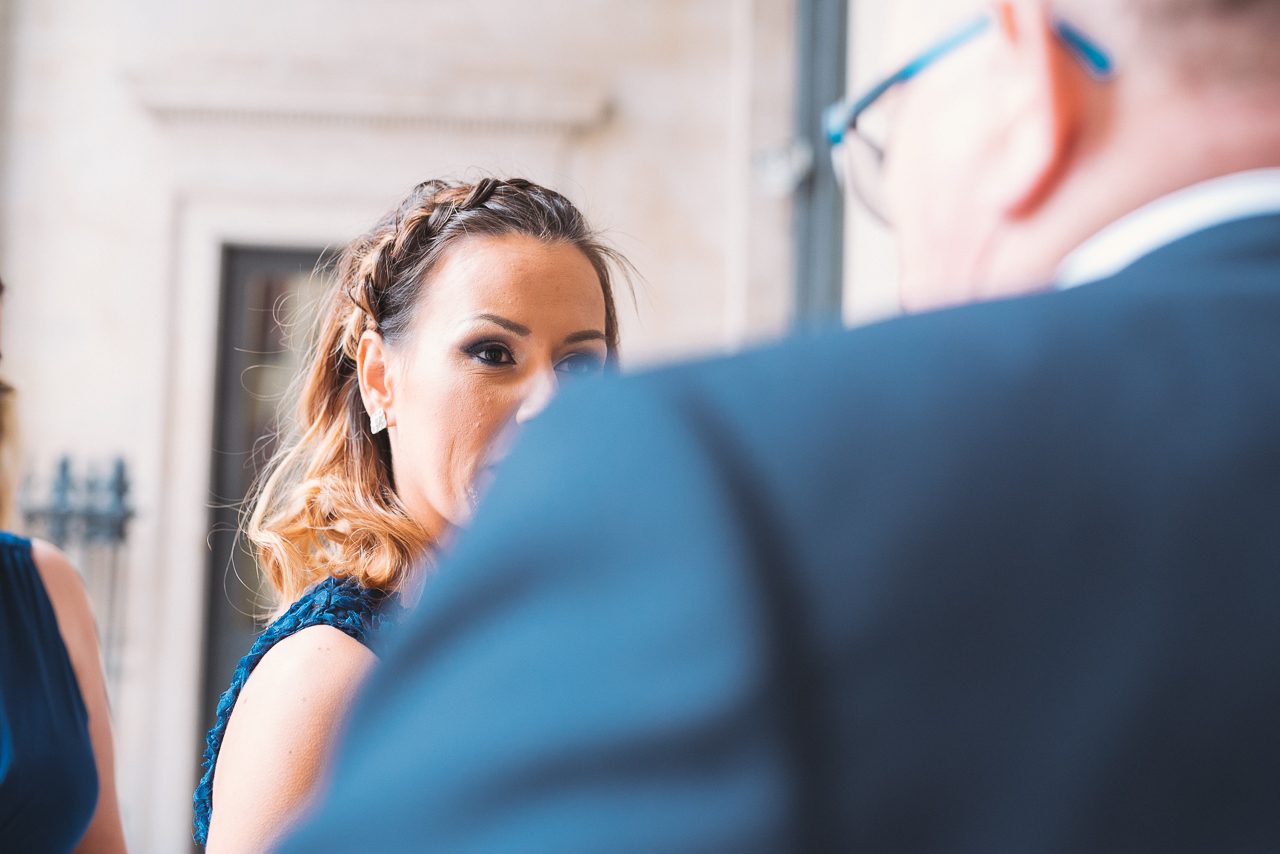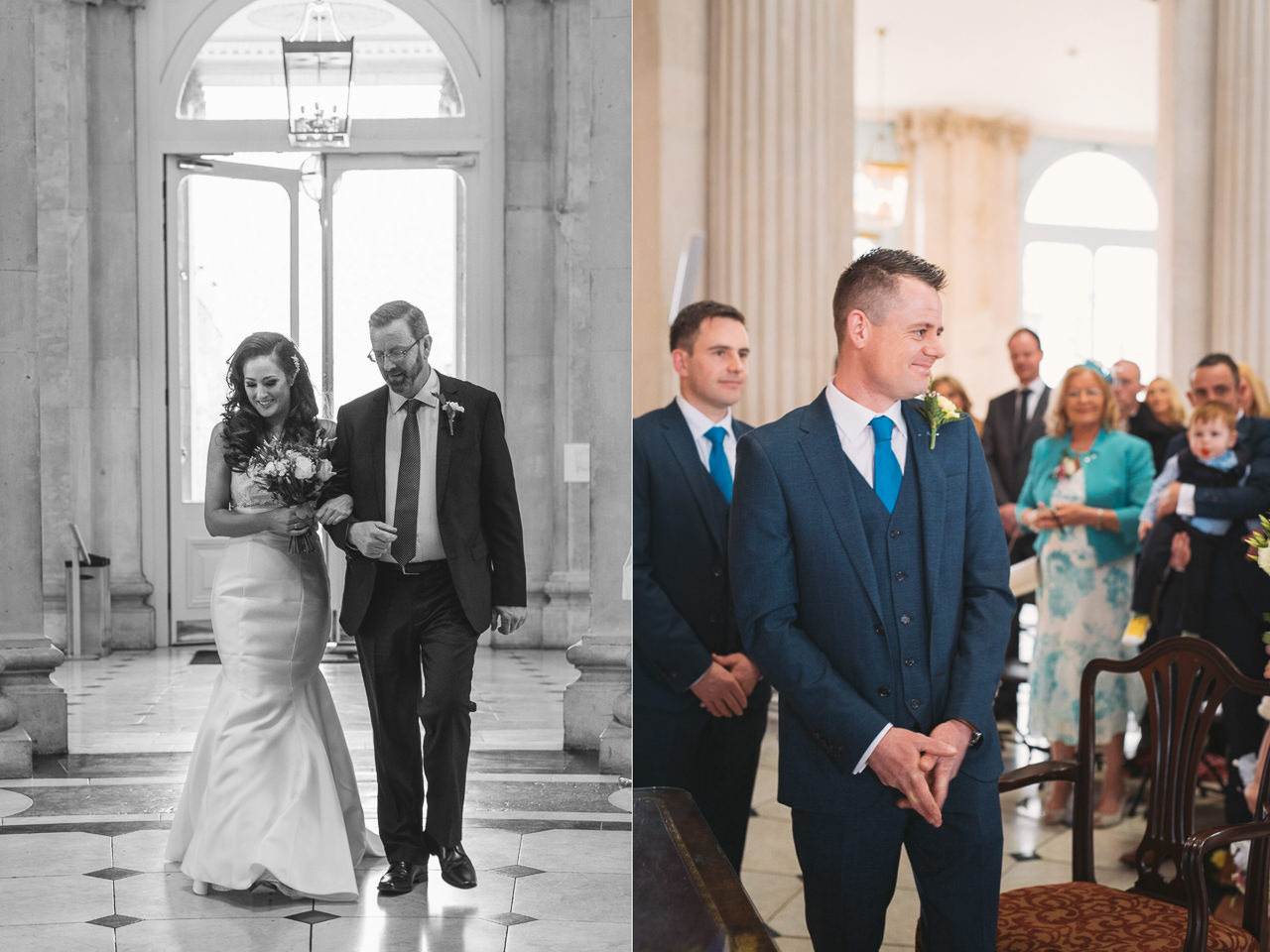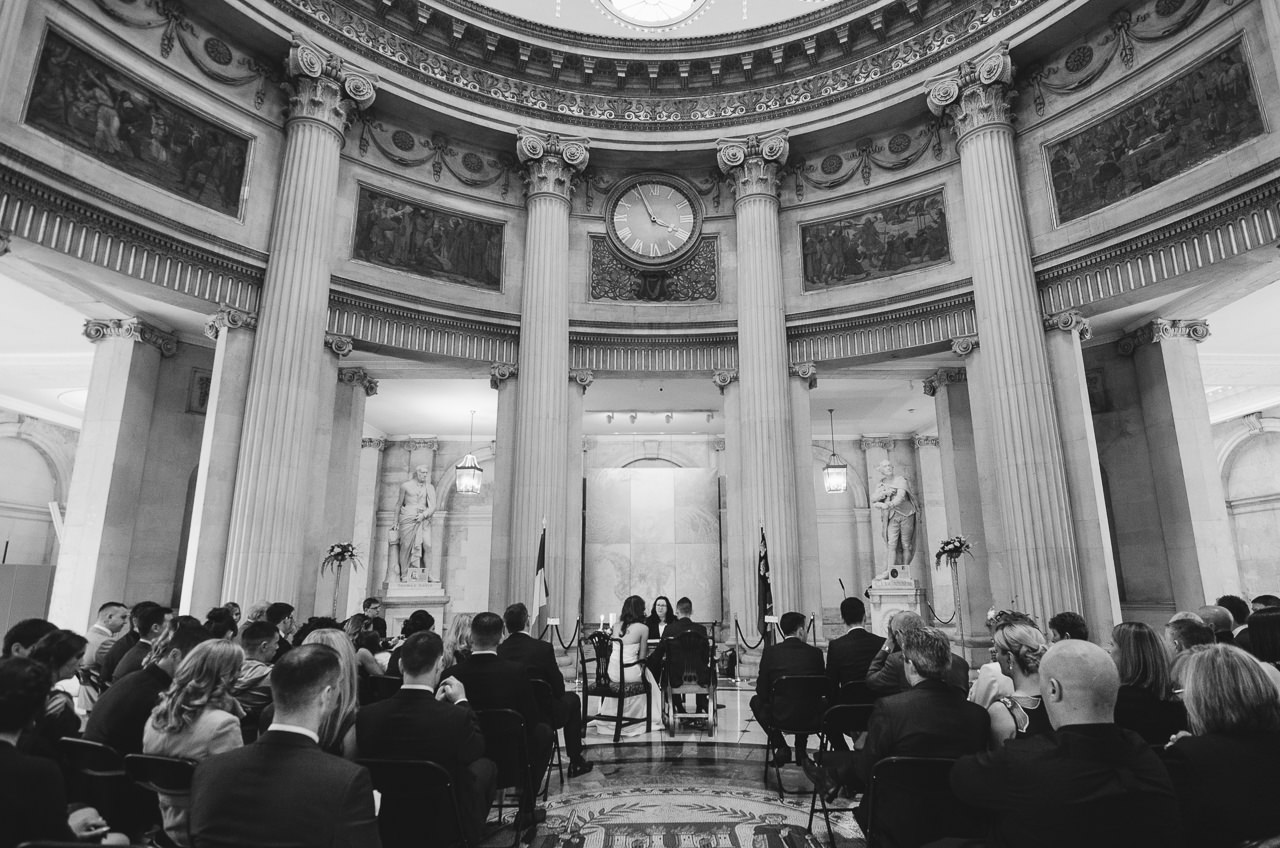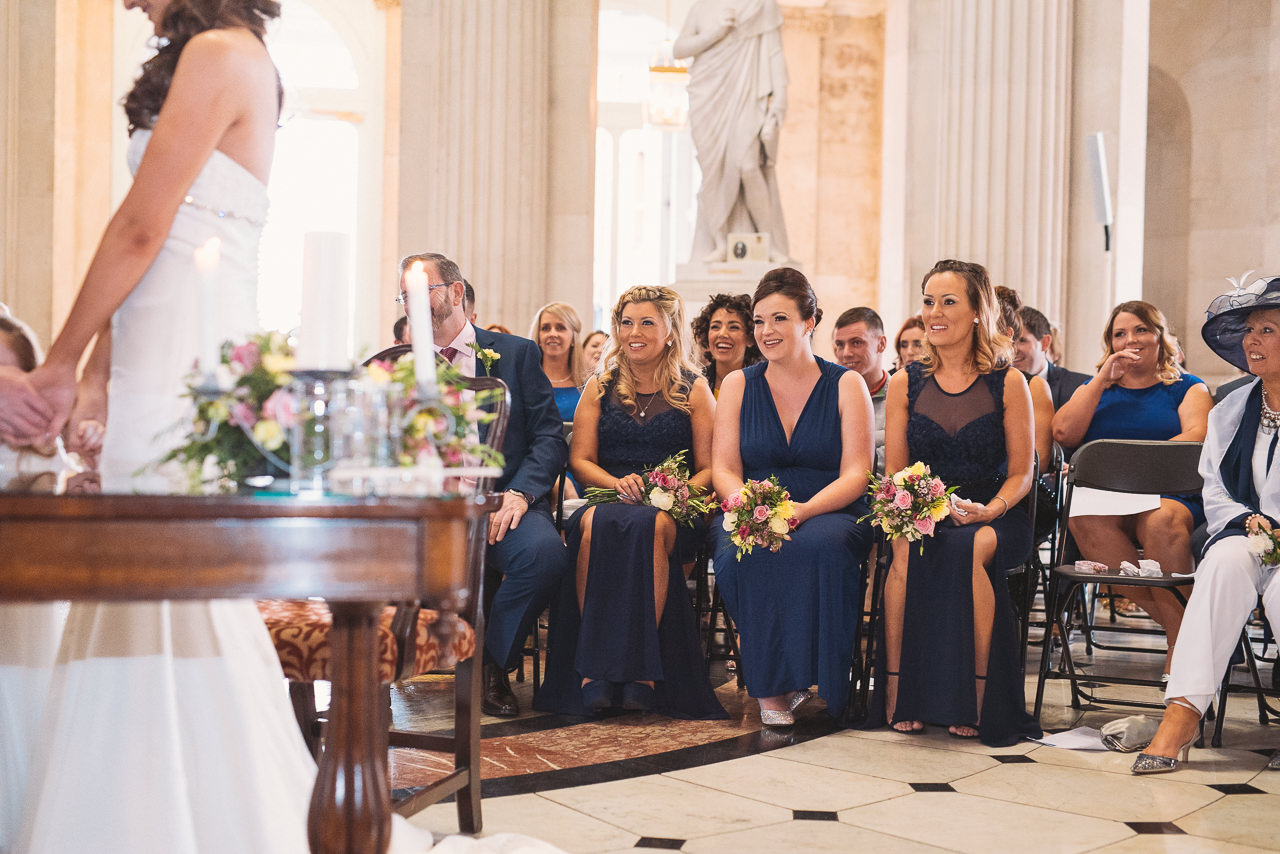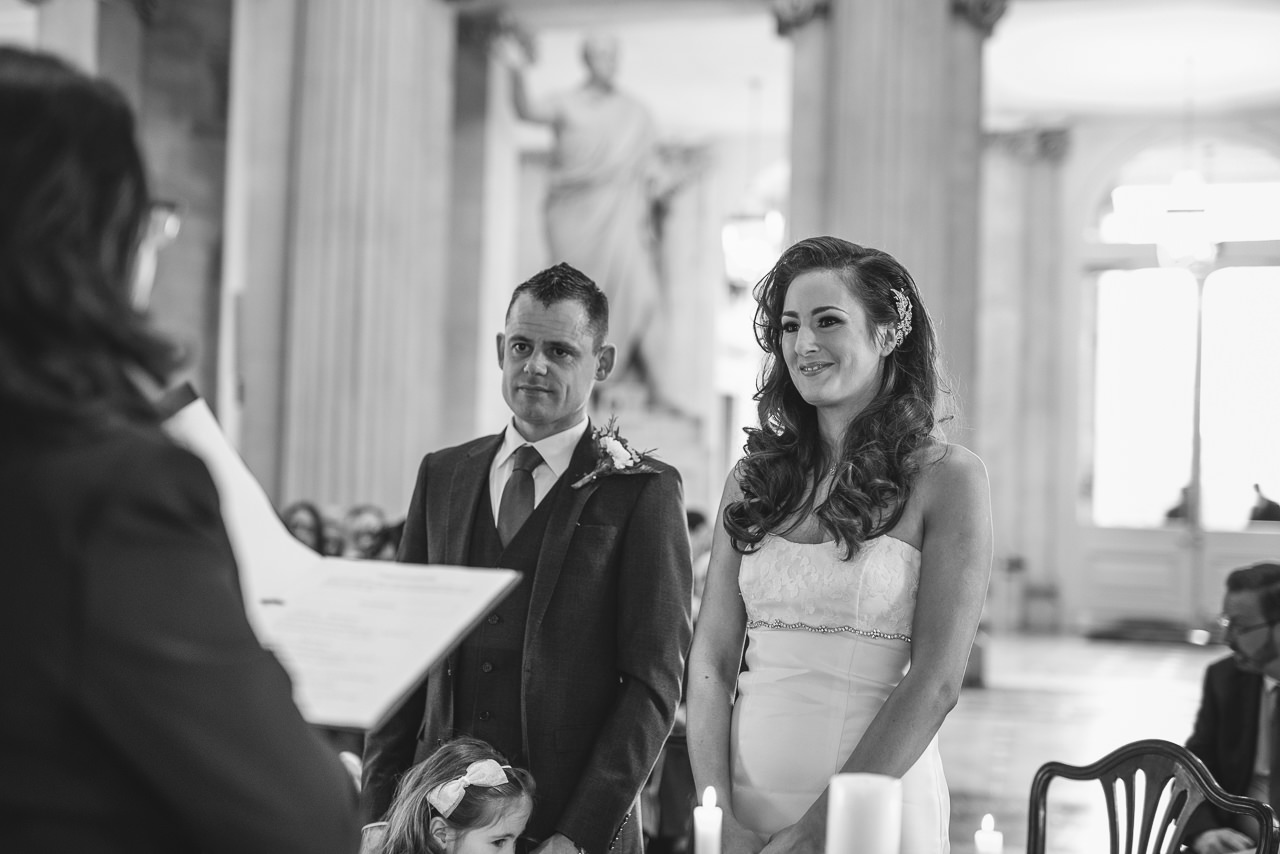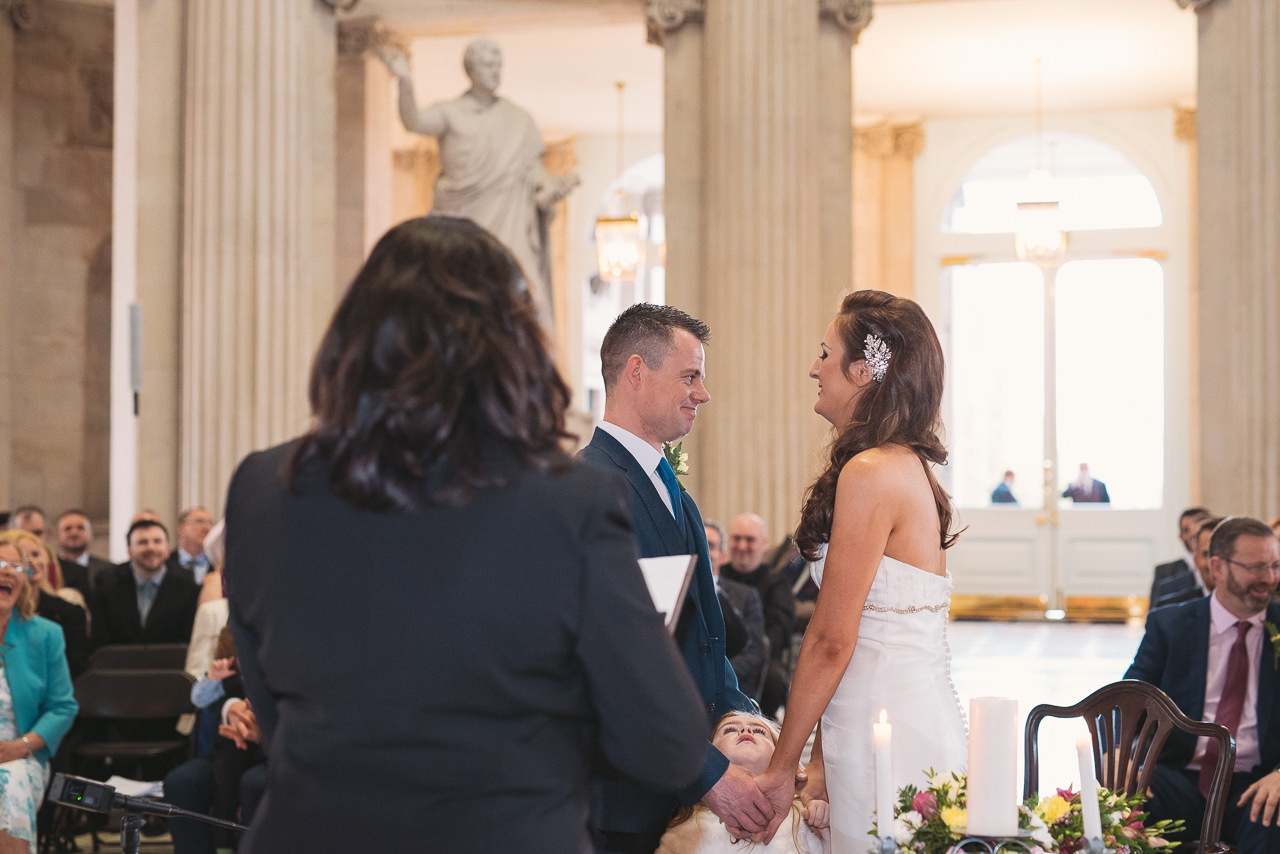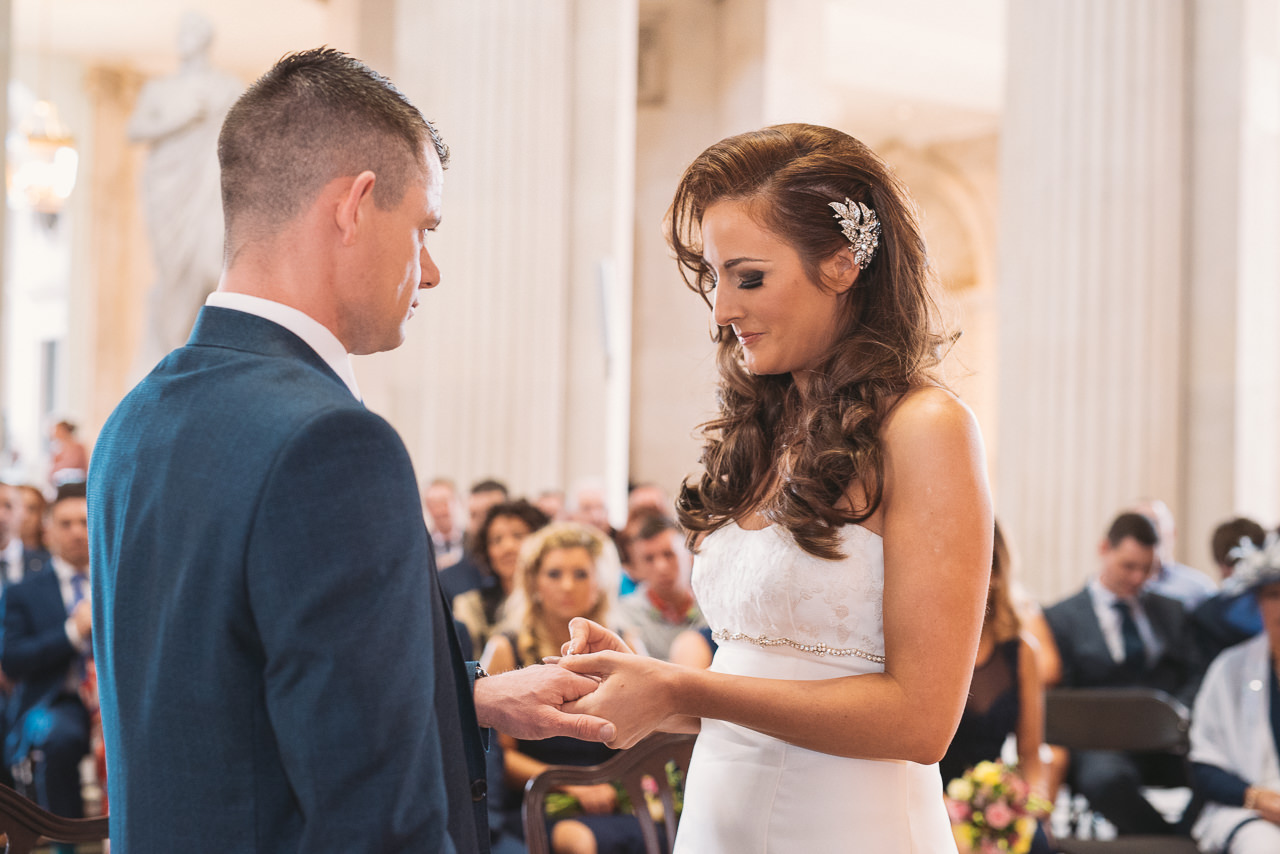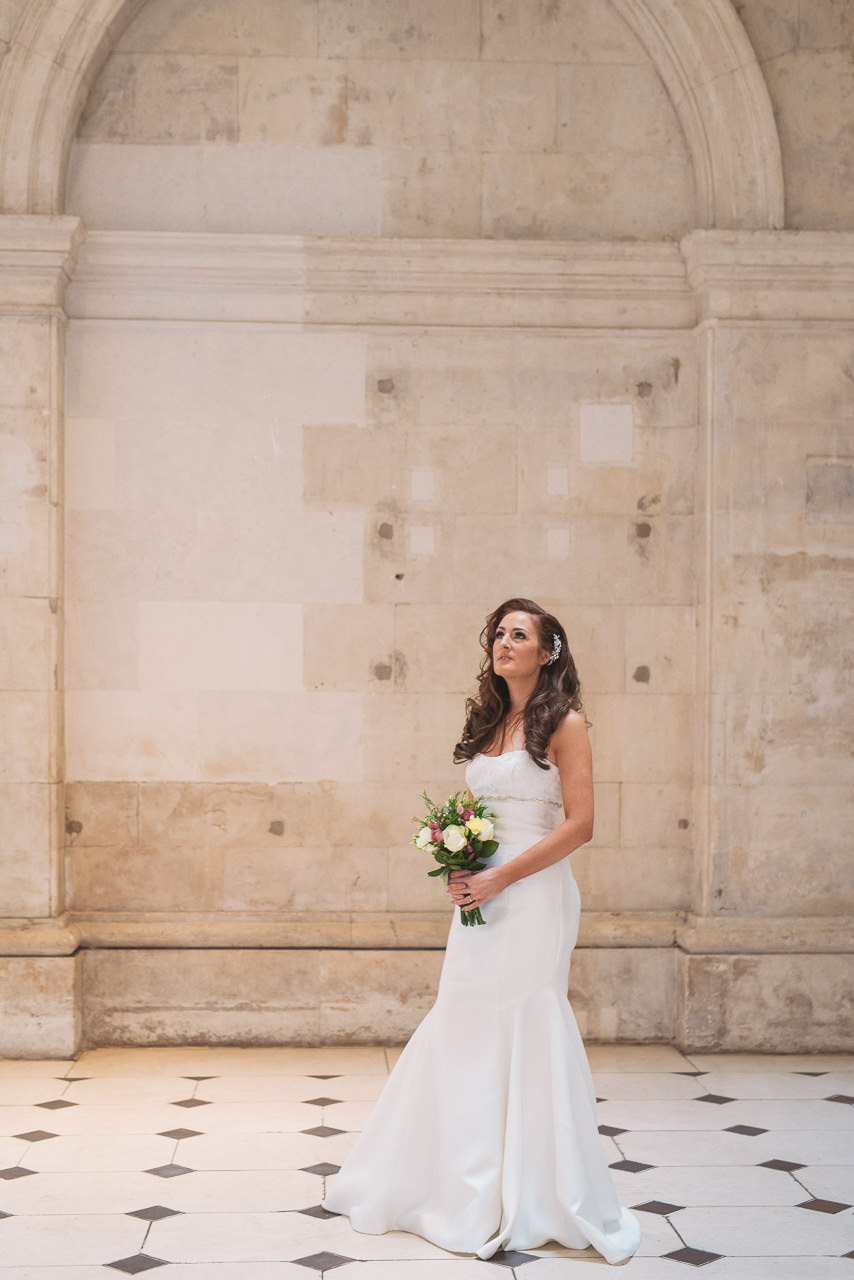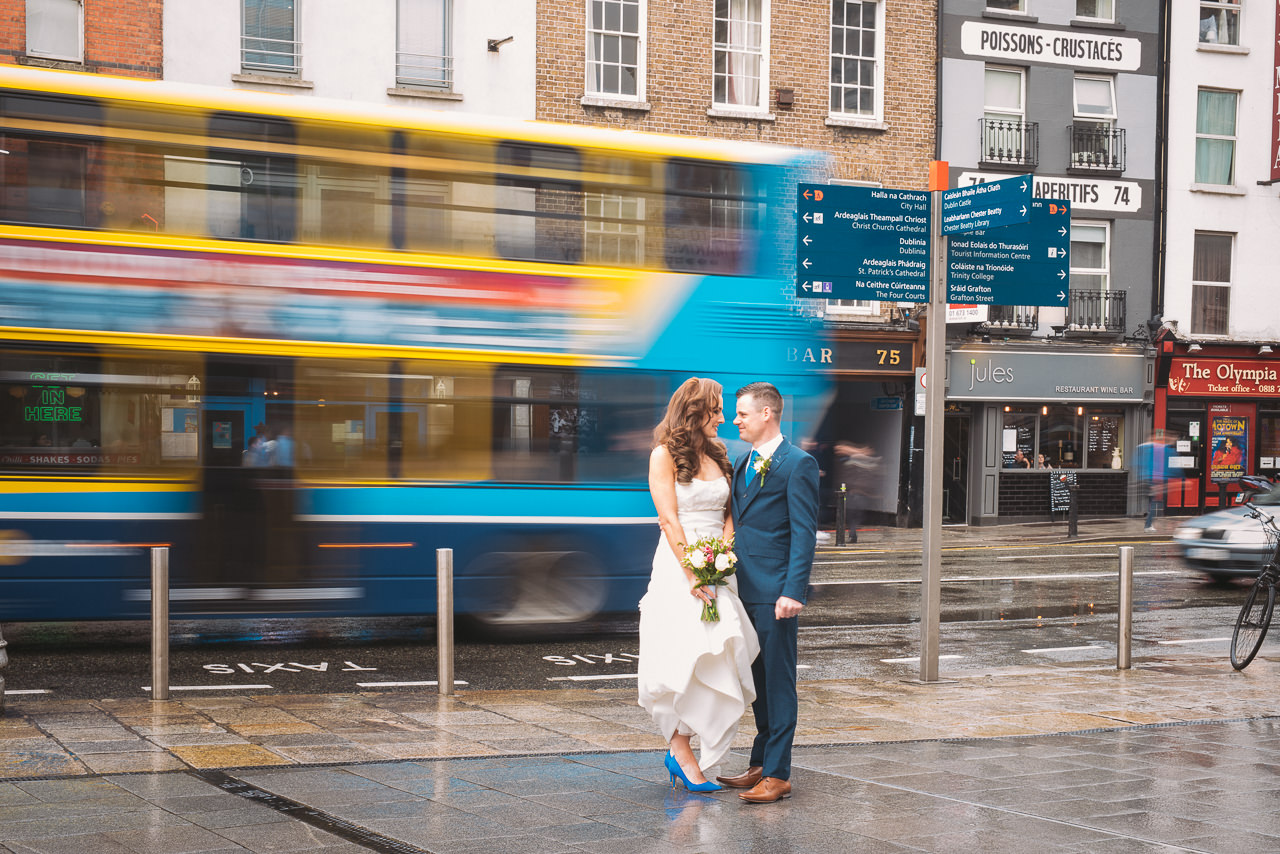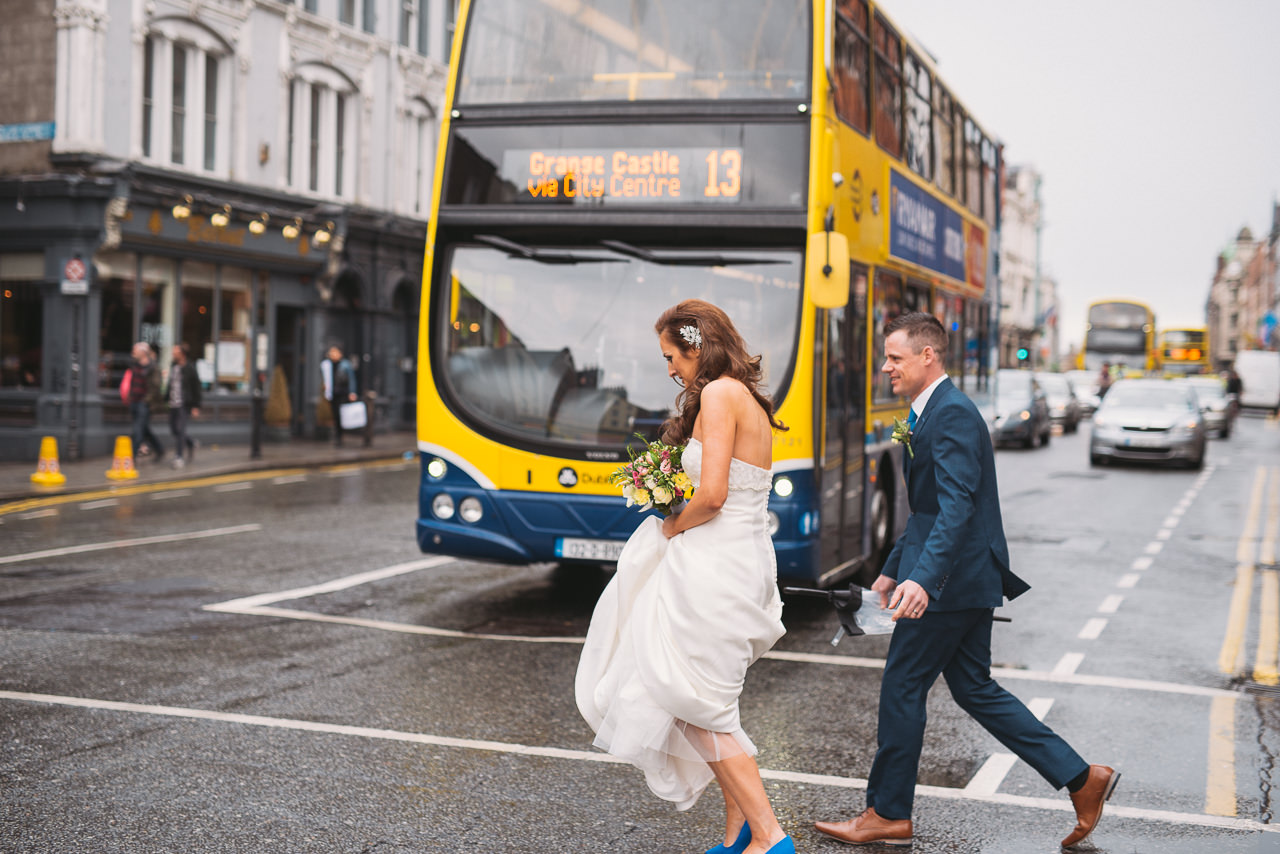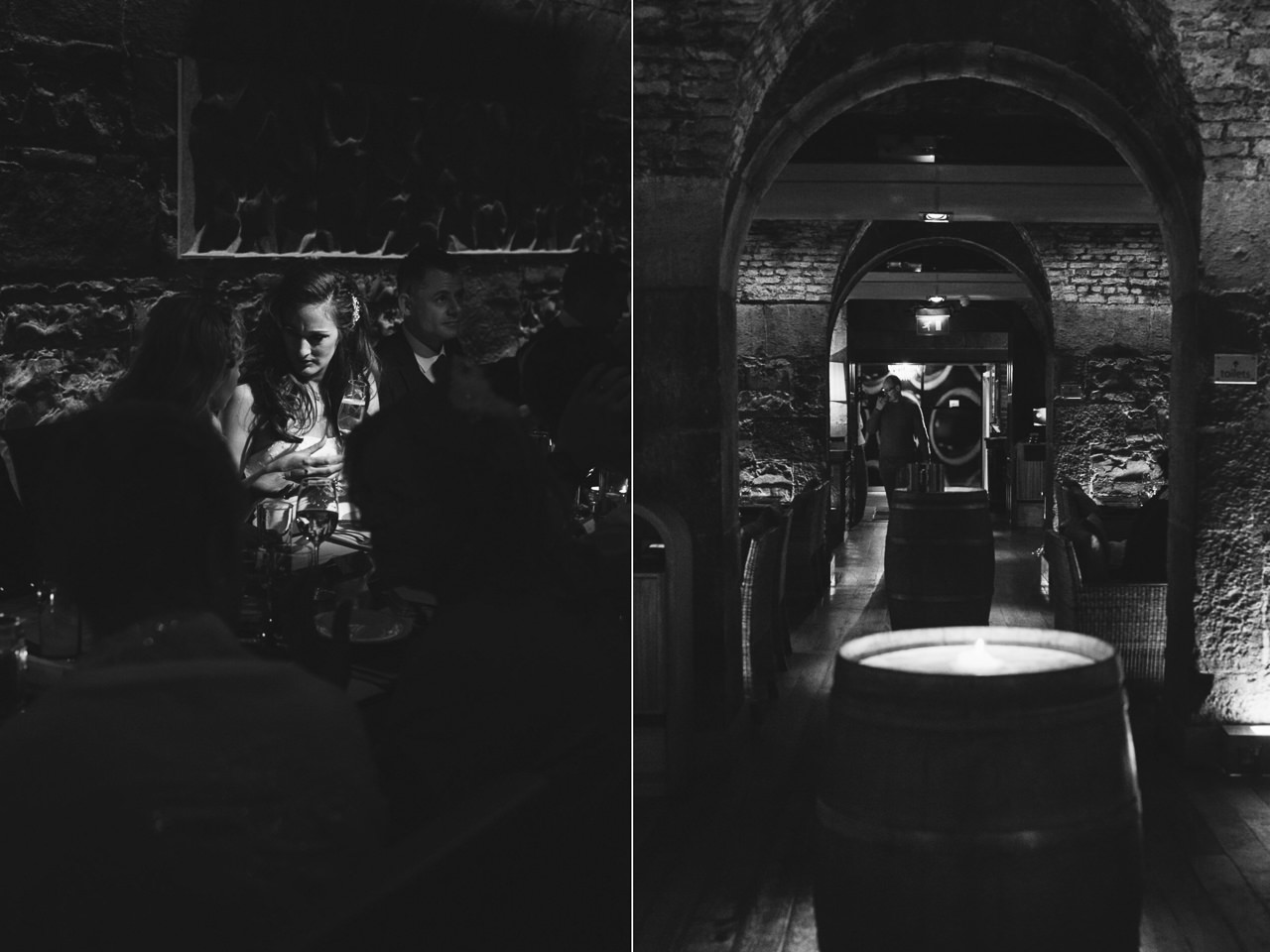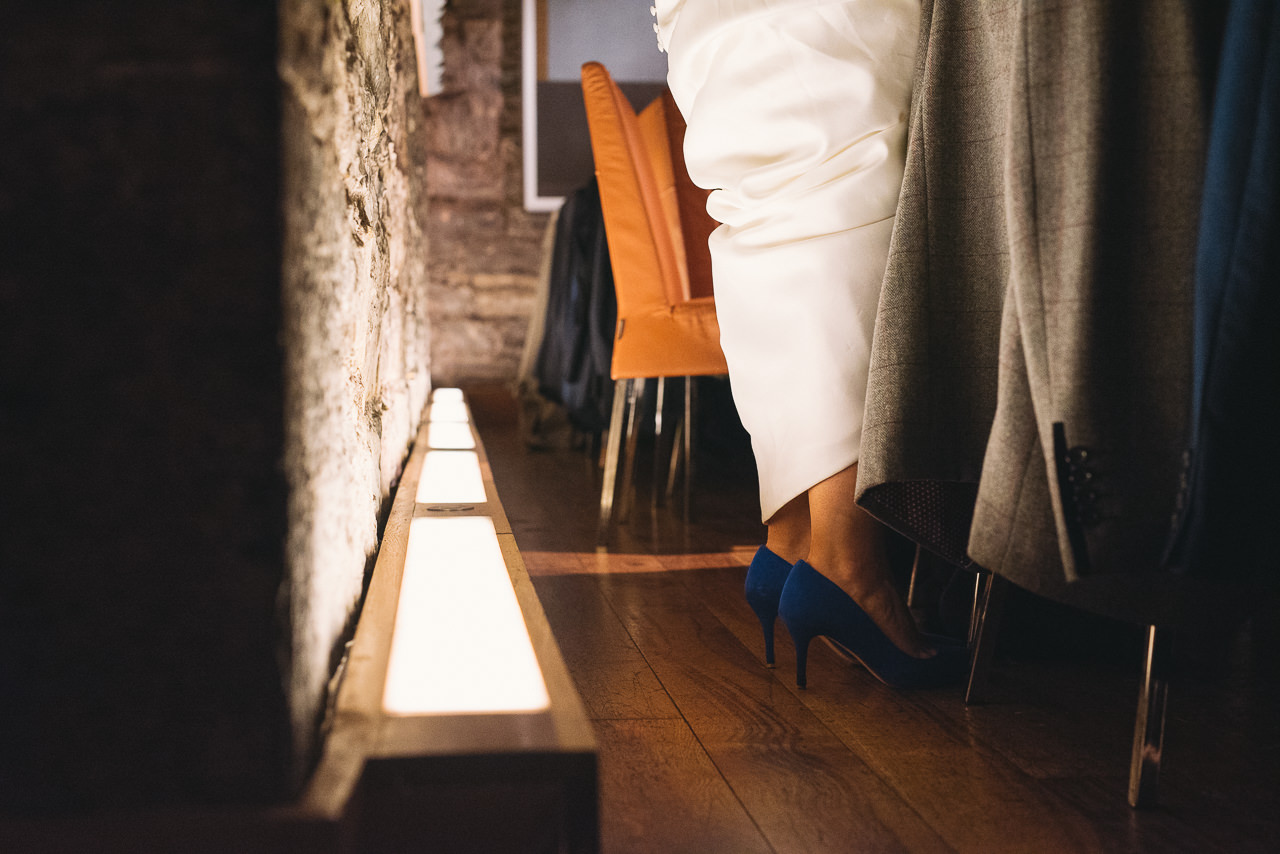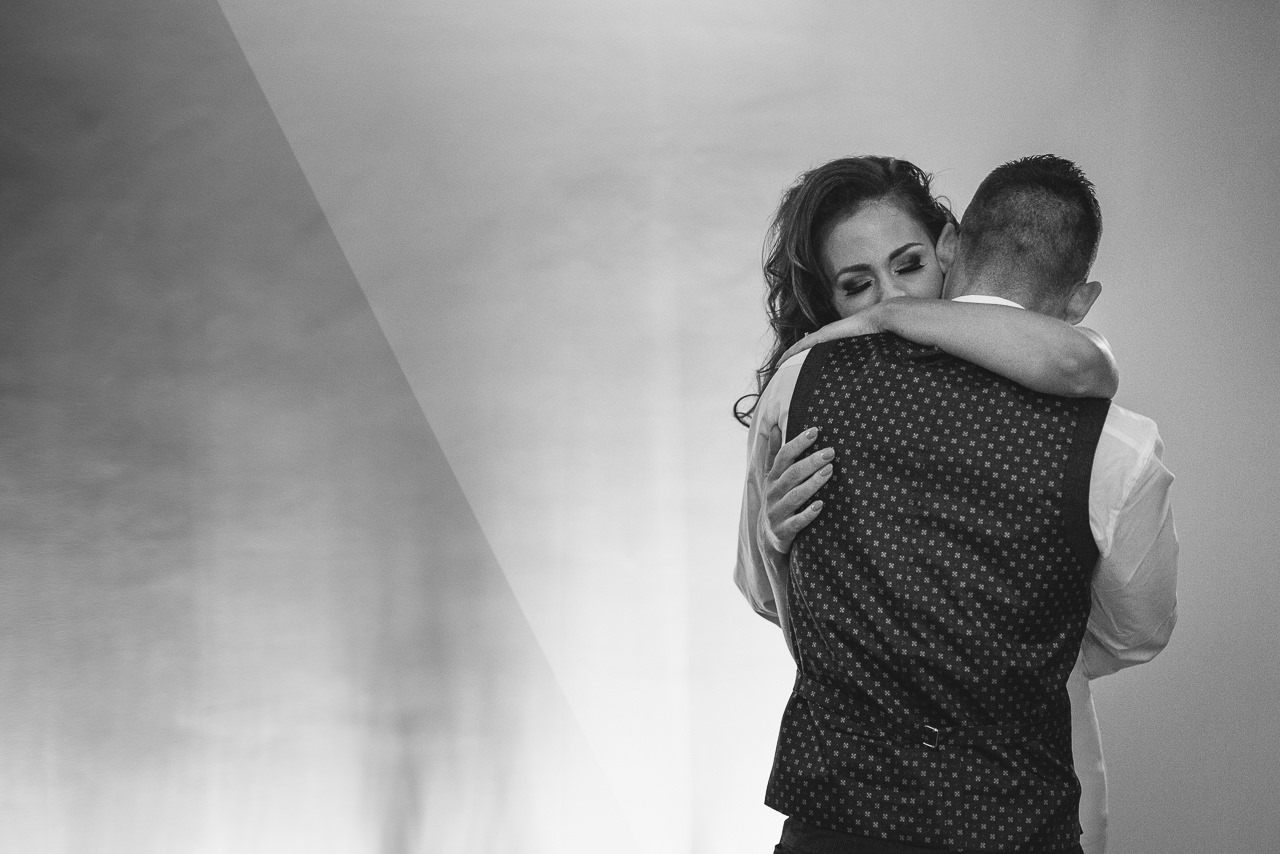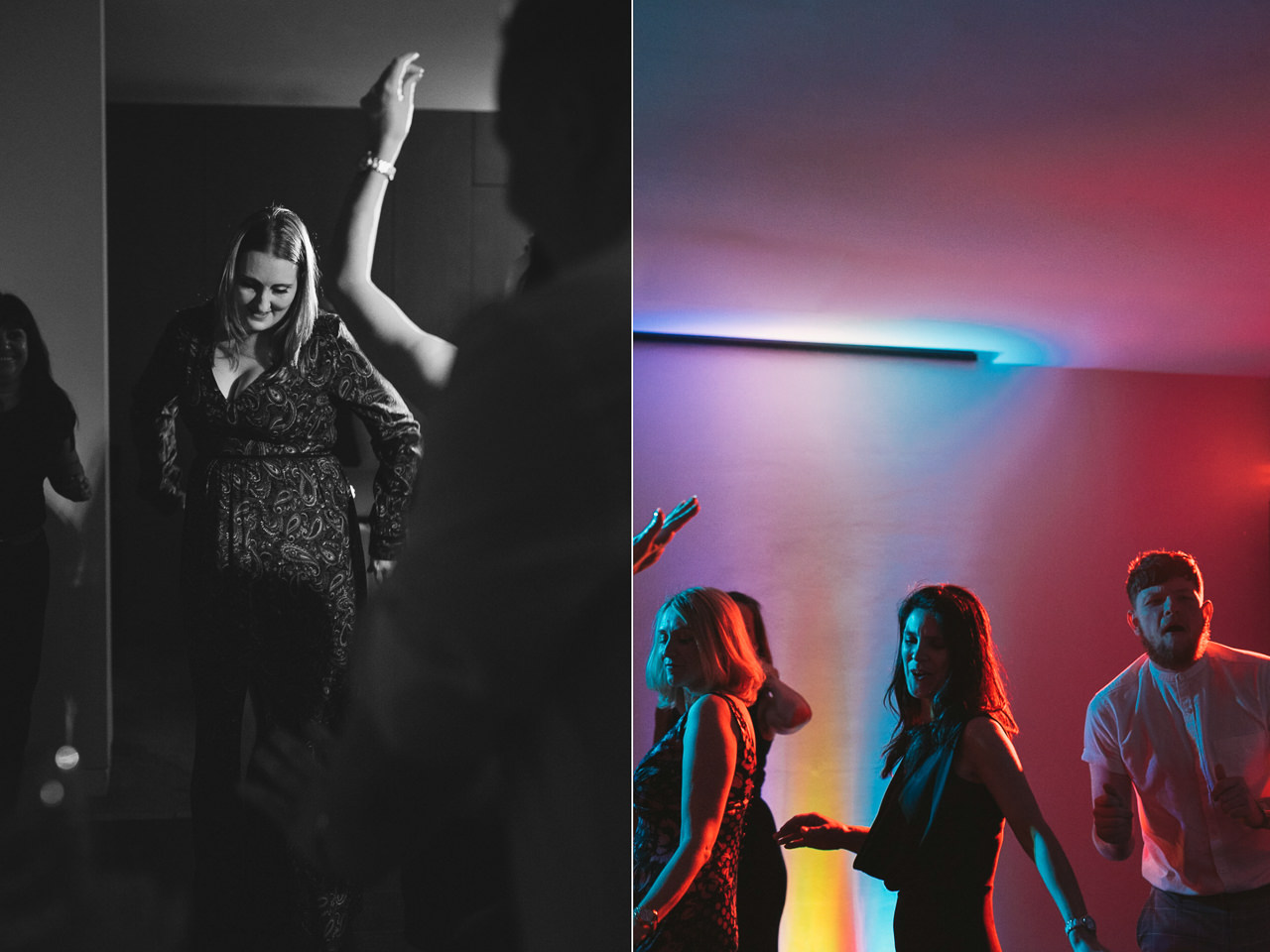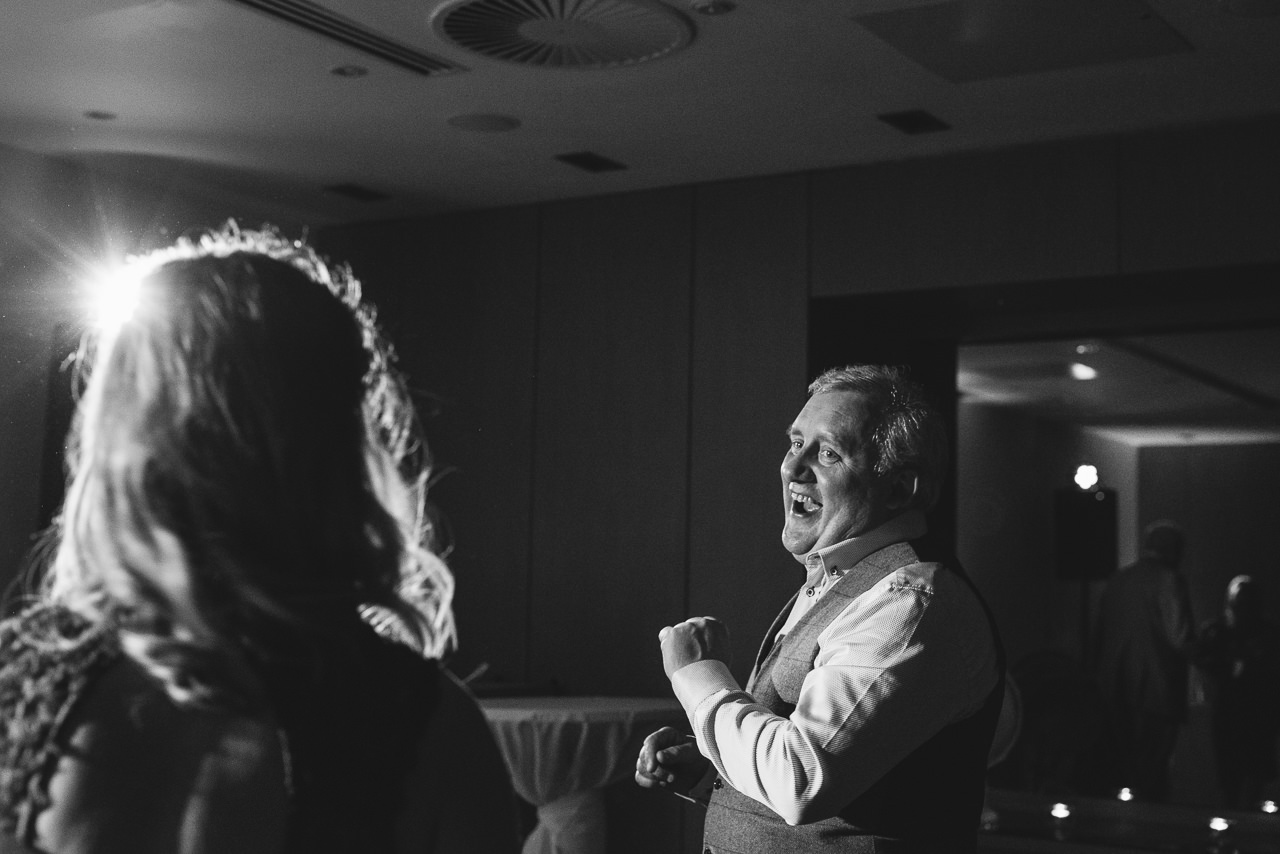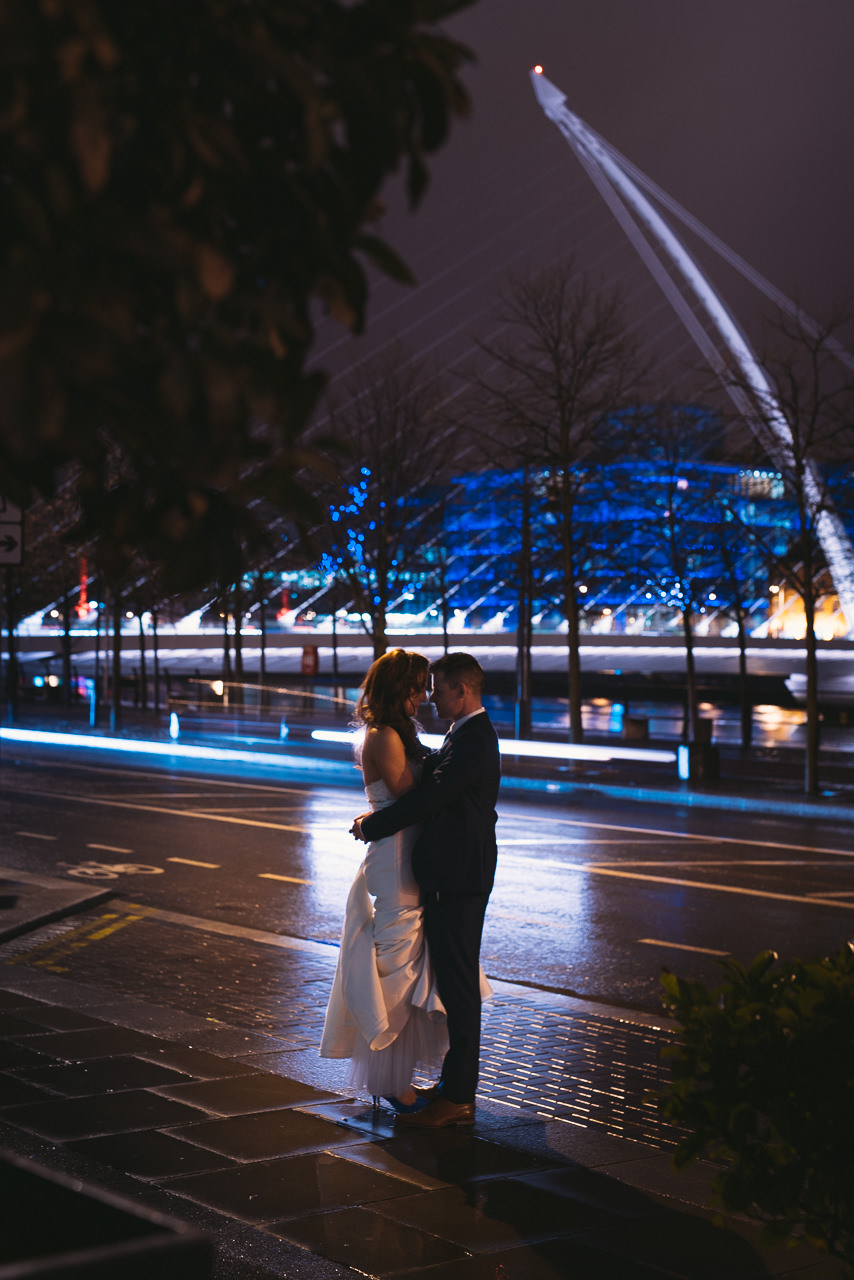 Firechild Photography | Dublin City Centre, City Hall Wedding | Creative wedding and family photography Dublin