HOW TO GET OVER YOURSELF IN FRONT OF THE CAMERA & CASE STUDY: AUDREY, PAWTRAIT IRELAND
HOW TO GET OVER YOURSELF IN FRONT OF THE CAMERA & CASE STUDY: AUDREY, PAWTRAIT IRELAND
Get over yourself…
Most people don't like the idea of having their photograph taken. That's just how it is. Most of us are lucky enough to have photos of ourselves as small children with our families, so there's a lifetime of being photographed – and a lifetime of cringing at the results. But why are you cringing? I'm willing to bet it's because you weren't comfortable having the photograph taken, so you don't look comfortable in the image. It's subtle, but it's there.
But it doesn't have to be that way, you can get over yourself. Especially when you're working with someone who can help you, and when your business and profits will benefit.
Just this morning I got a call from a client I worked with last week. She's super busy at the moment but said she had to call to tell me what her sister said when she saw her photographs.
As she looked through Helen's gallery, she said that she just looked so warm and kind, professional and friendly and that she'd love to work her. What she didn't know at this stage was that that was exactly what Helen and I had set out to achieve – this didn't happen by accident. Was Helen nervous getting her photo taken? Of course she was. She even had a tough morning battling the elements to get to the shoot in the first place. But we made it happen.
This is just one of many stories from my clients – and honestly, Audrey was no different. At Pawtrait Ireland, Audrey is the one behind the camera, so it was strange for her doing her own shoot, for sure. But the thing that Audrey understands deeply is that her business is as much about her clients as it is about her. Her clients are all as mad about their dogs as she is about hers, and she knows that they want to see her and know more about her as a dog owner and as a photographer.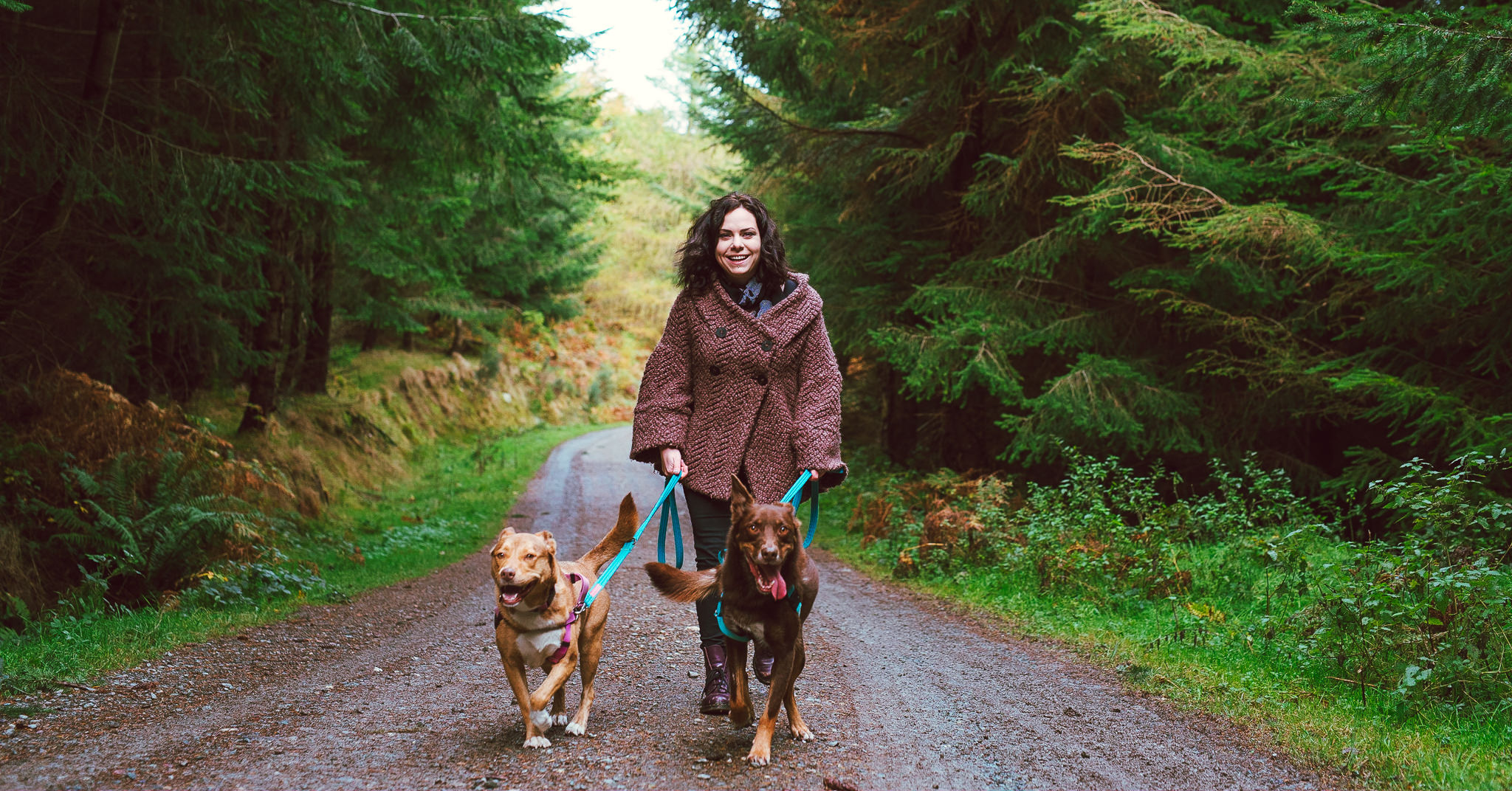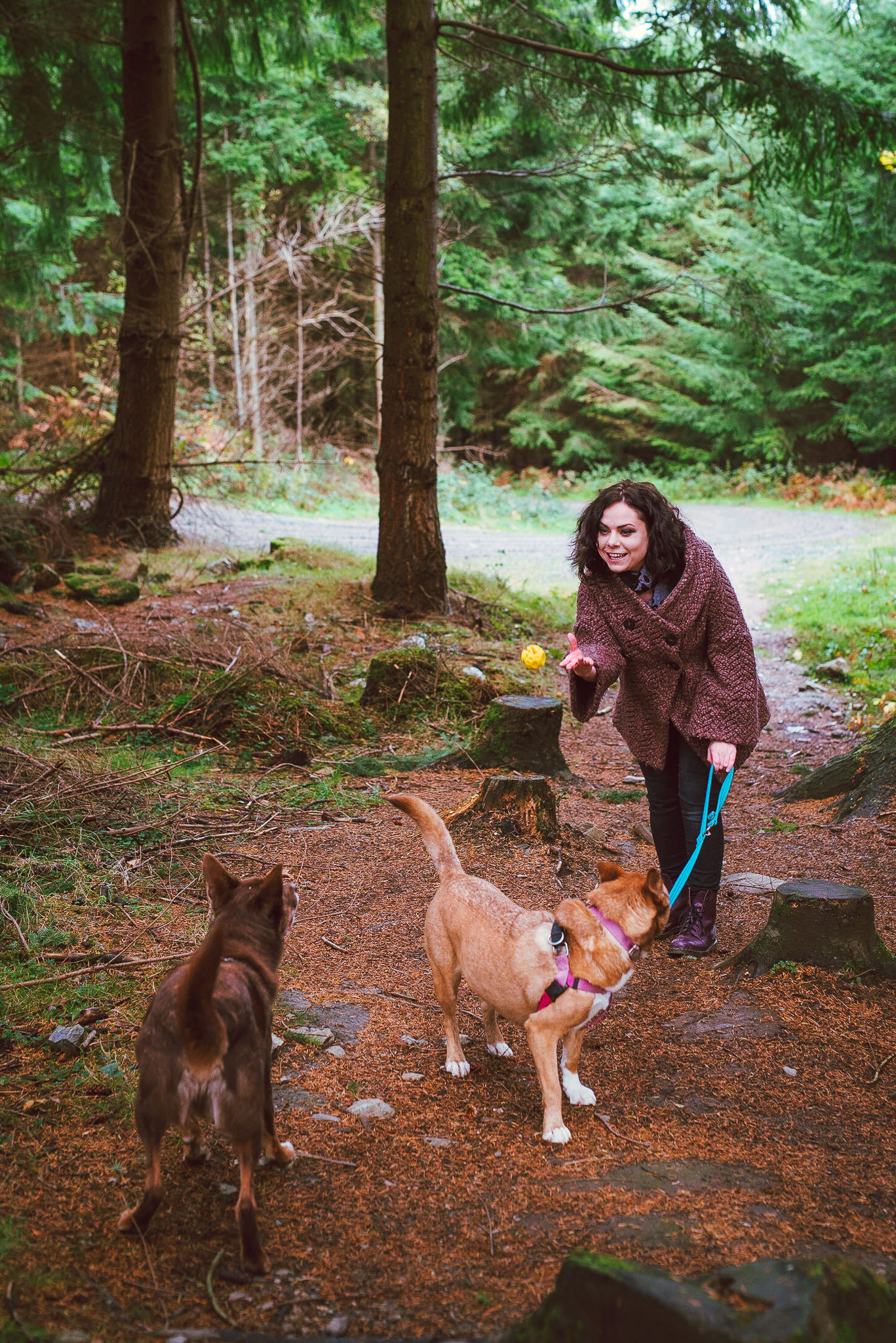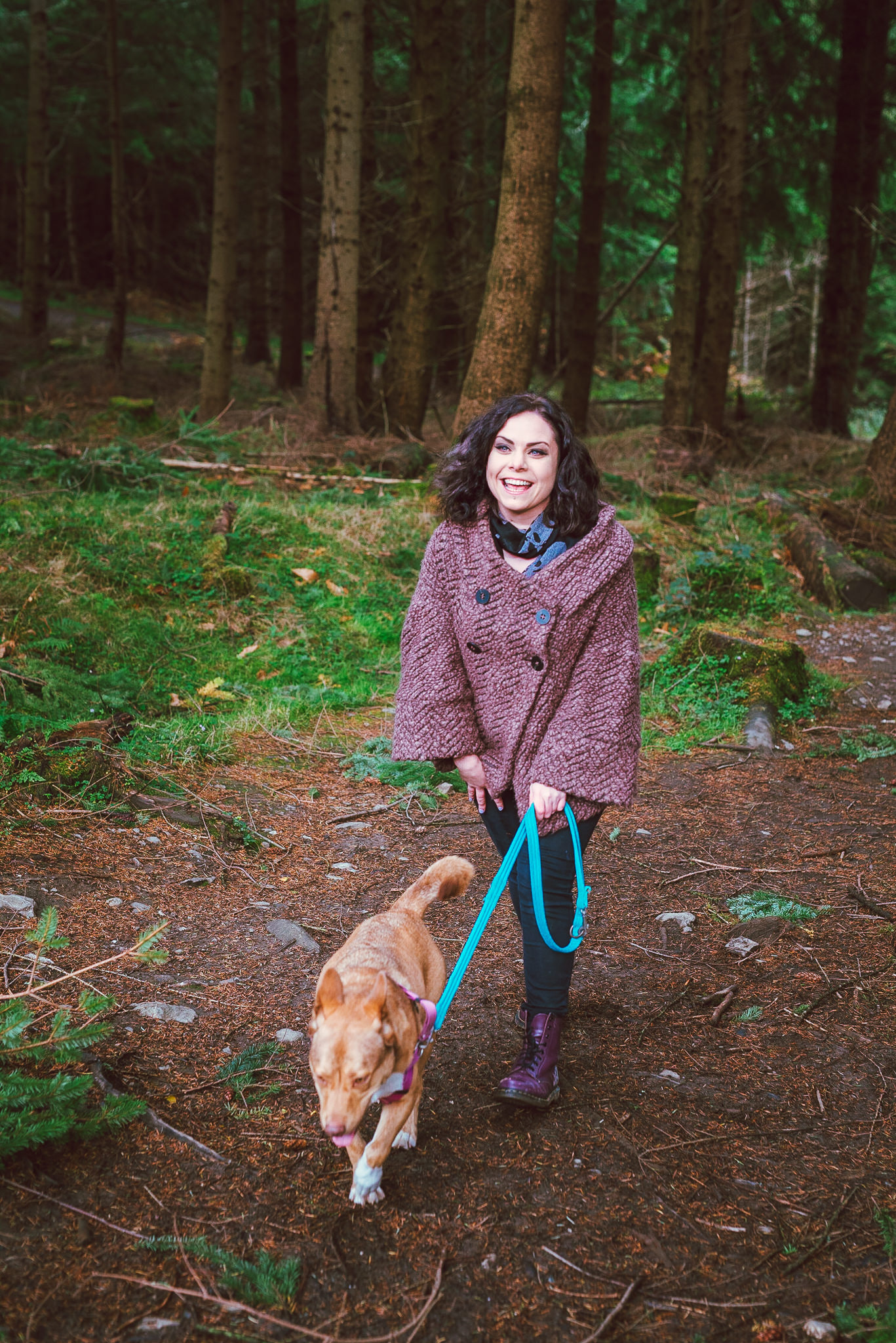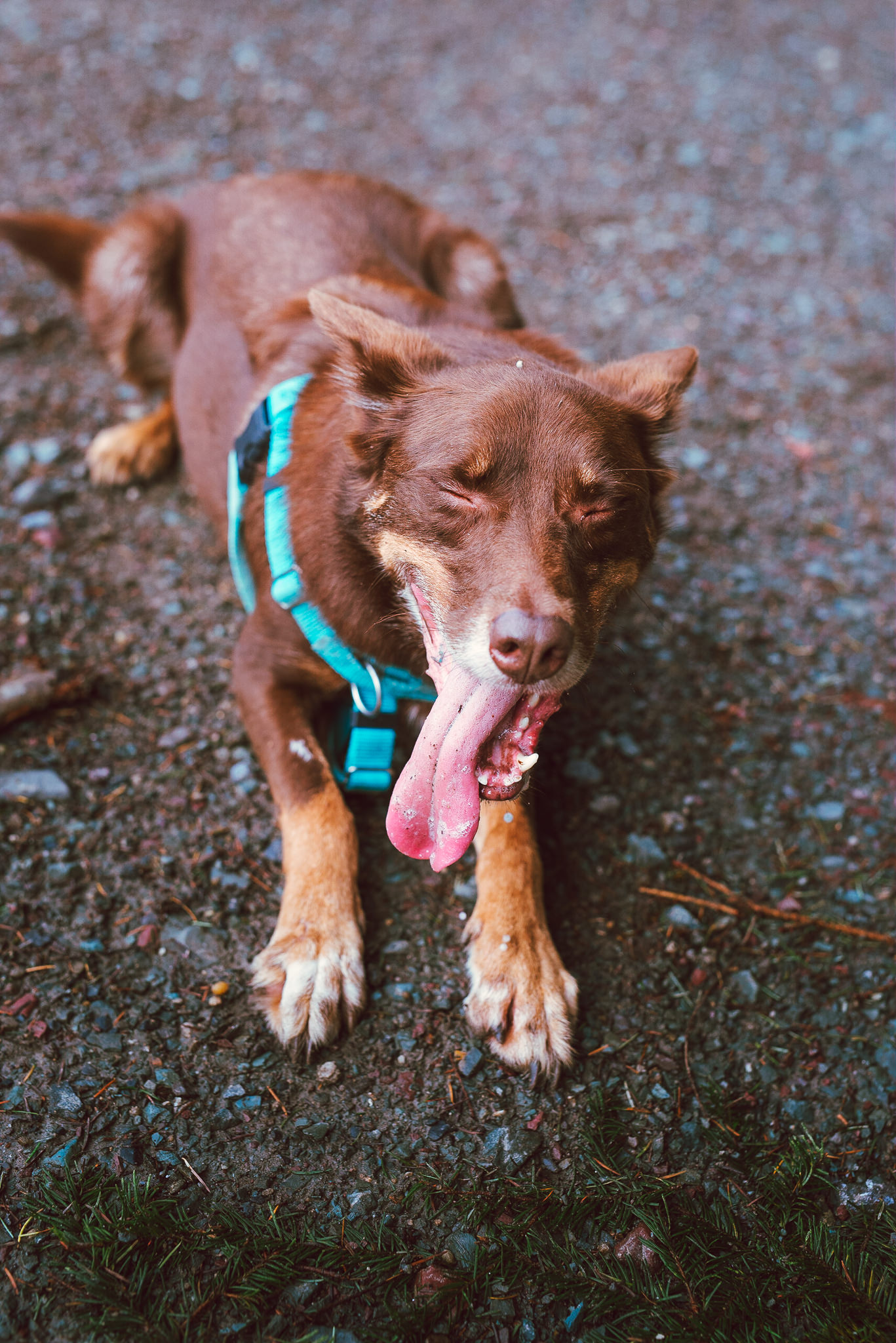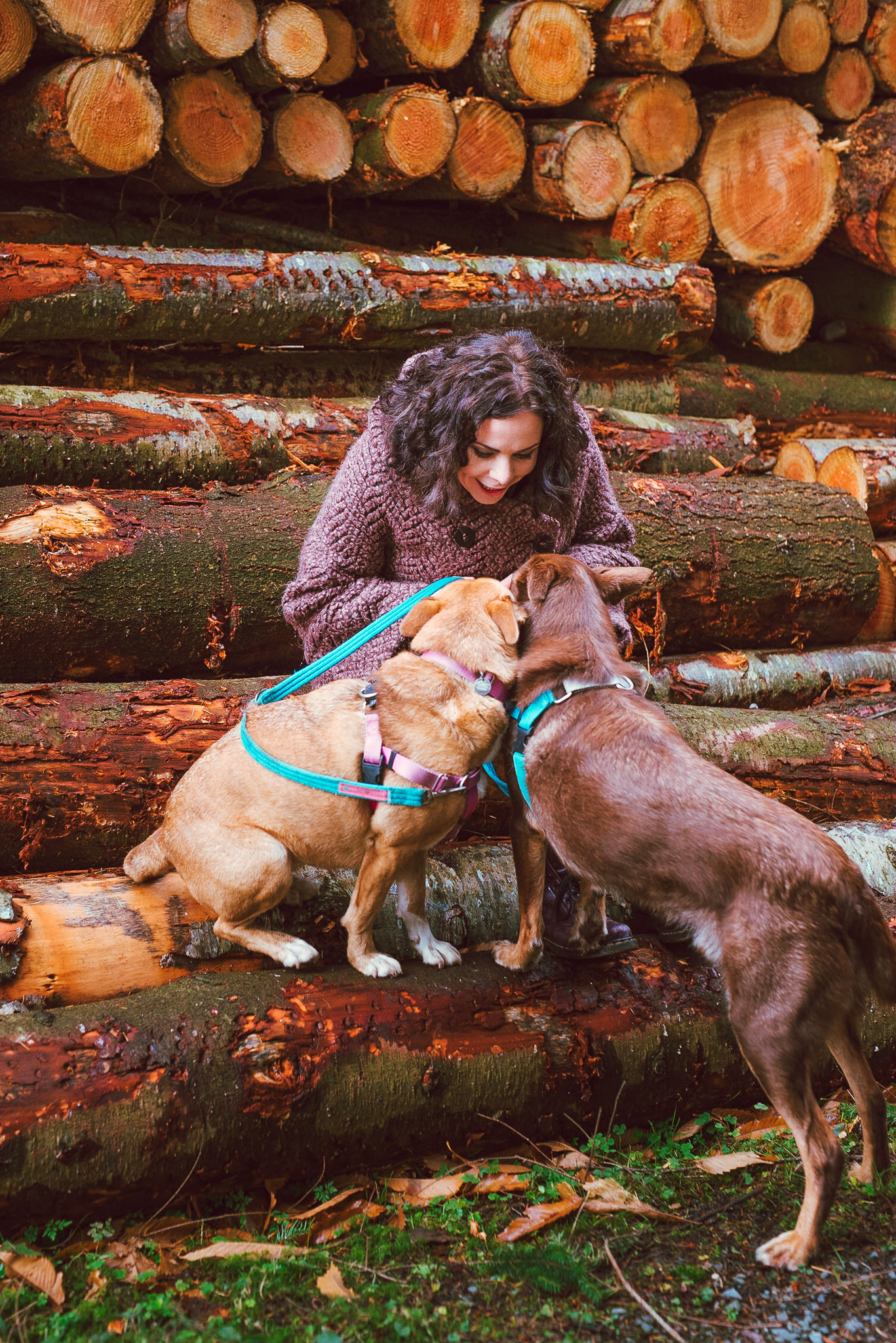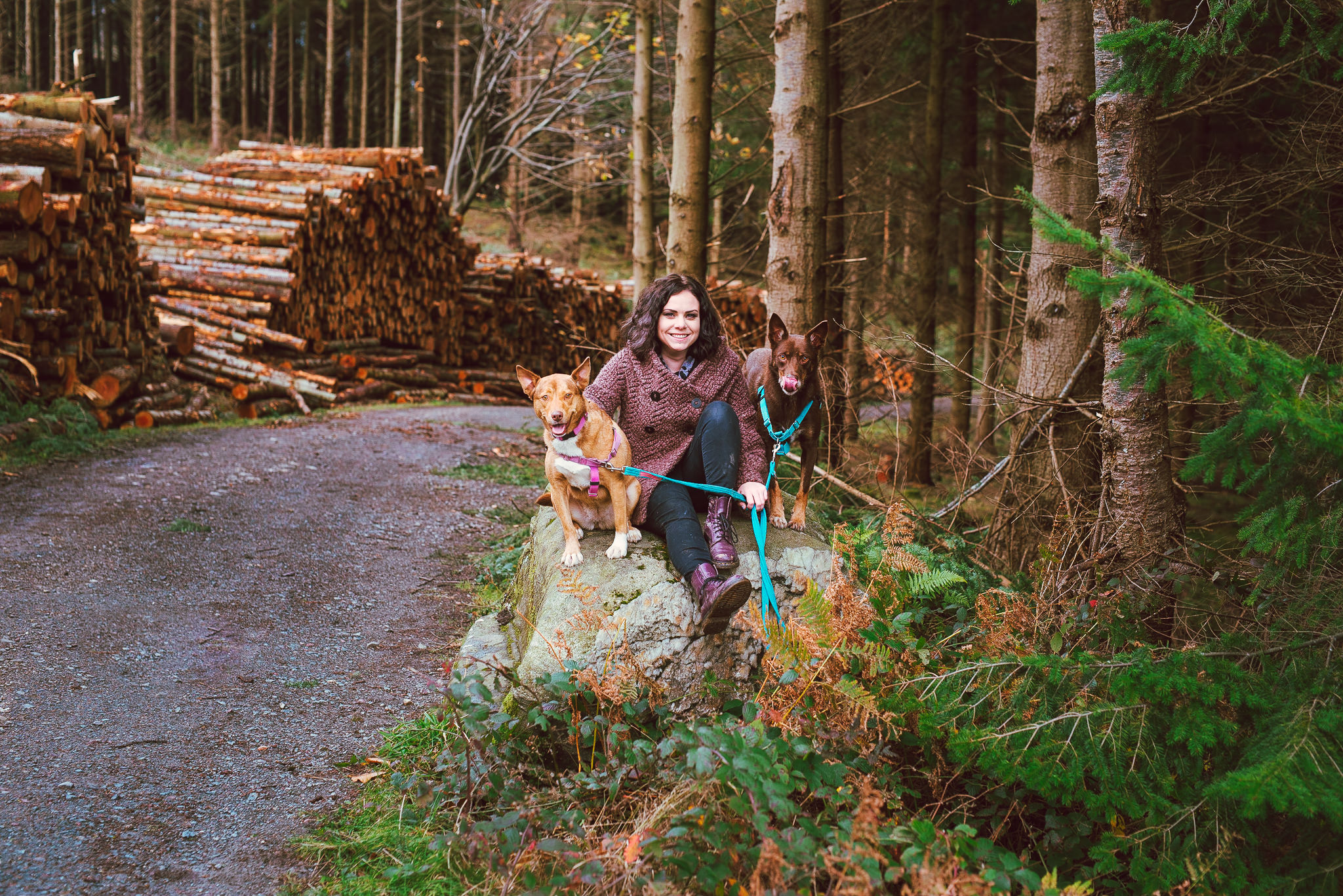 OK, so how do you get over yourself in front of the camera? I want to share with you a couple of techniques that I use to help my clients and that I hope will help you too.
Remember how I told you before how it's not about you, it's about them? Well that needs to be right at the forefront of your mind throughout the shoot
The second thing you need to remember is that the camera is nothing more a tool that records light. That's all it is. It's not a magic wand, and neither is it your enemy.
Throughout your photo shoot, any time you look at the camera imagine it's the face of your absolute favourite ever client. Imagine you're talking to them, welcoming them, imagine 5 more of him or her have just called to say they want to hire you or book a place on your course, or buy your product!
The camera is not the end point of your gaze, it's the timeless window through which your clients and potential clients see you – so look back at them!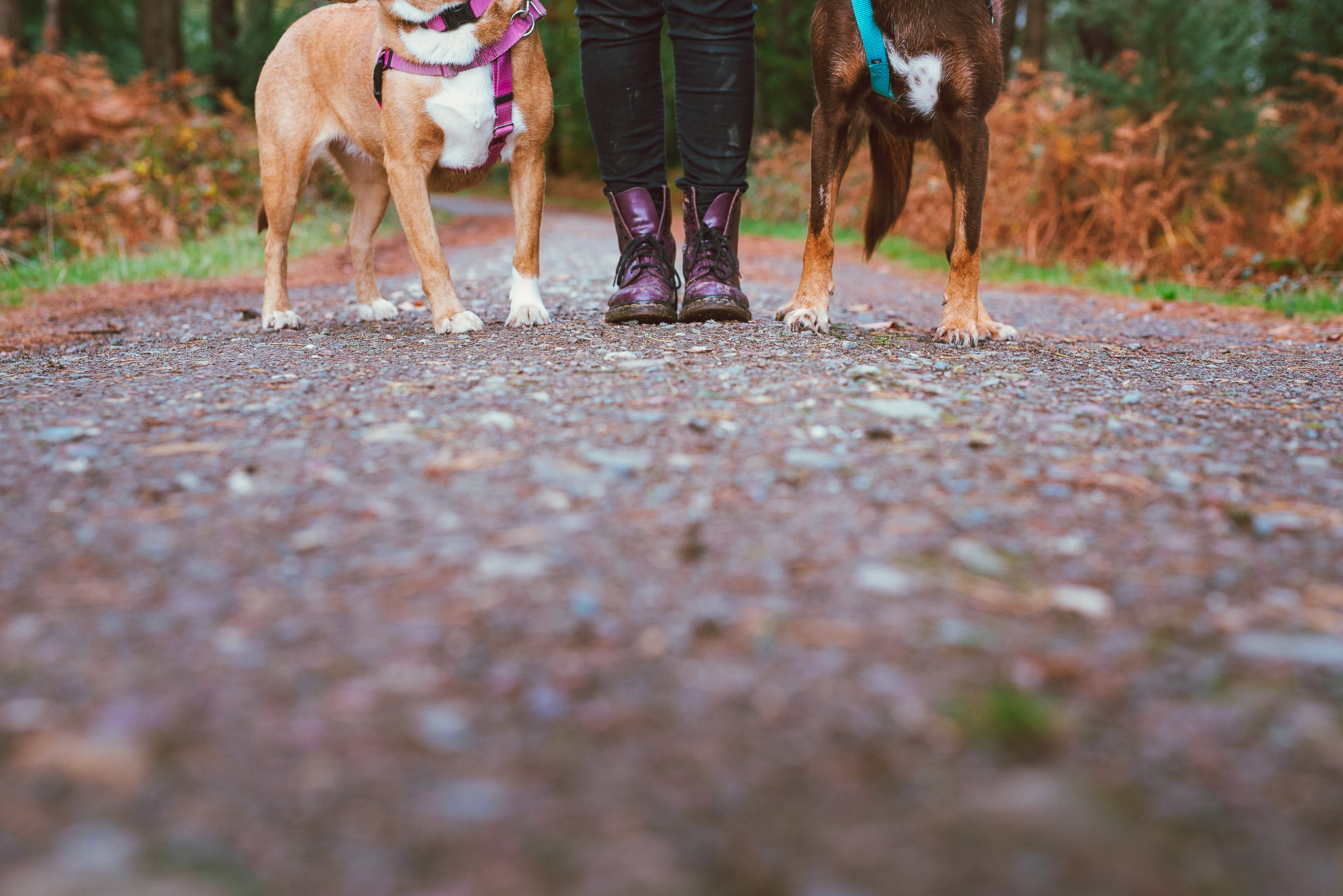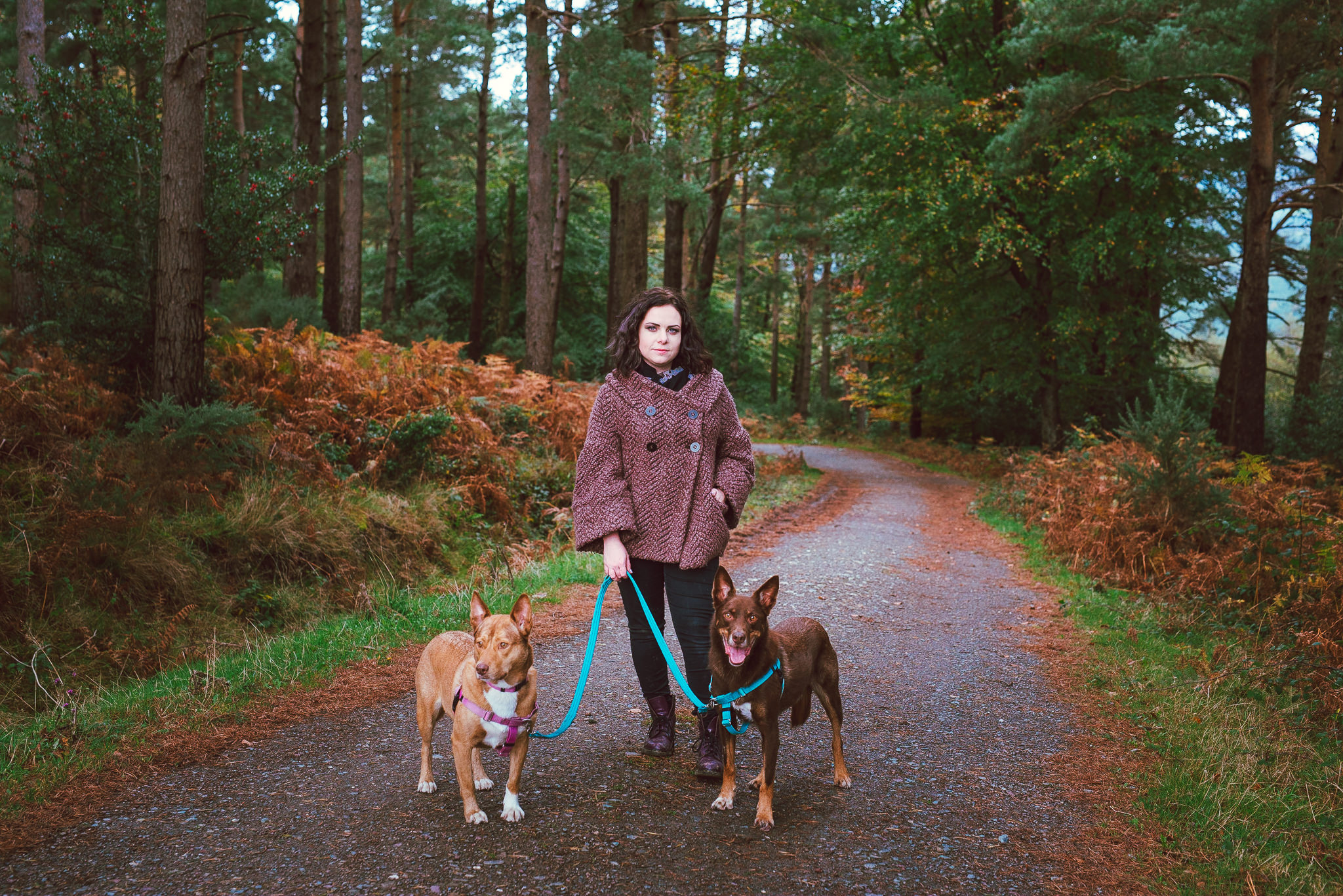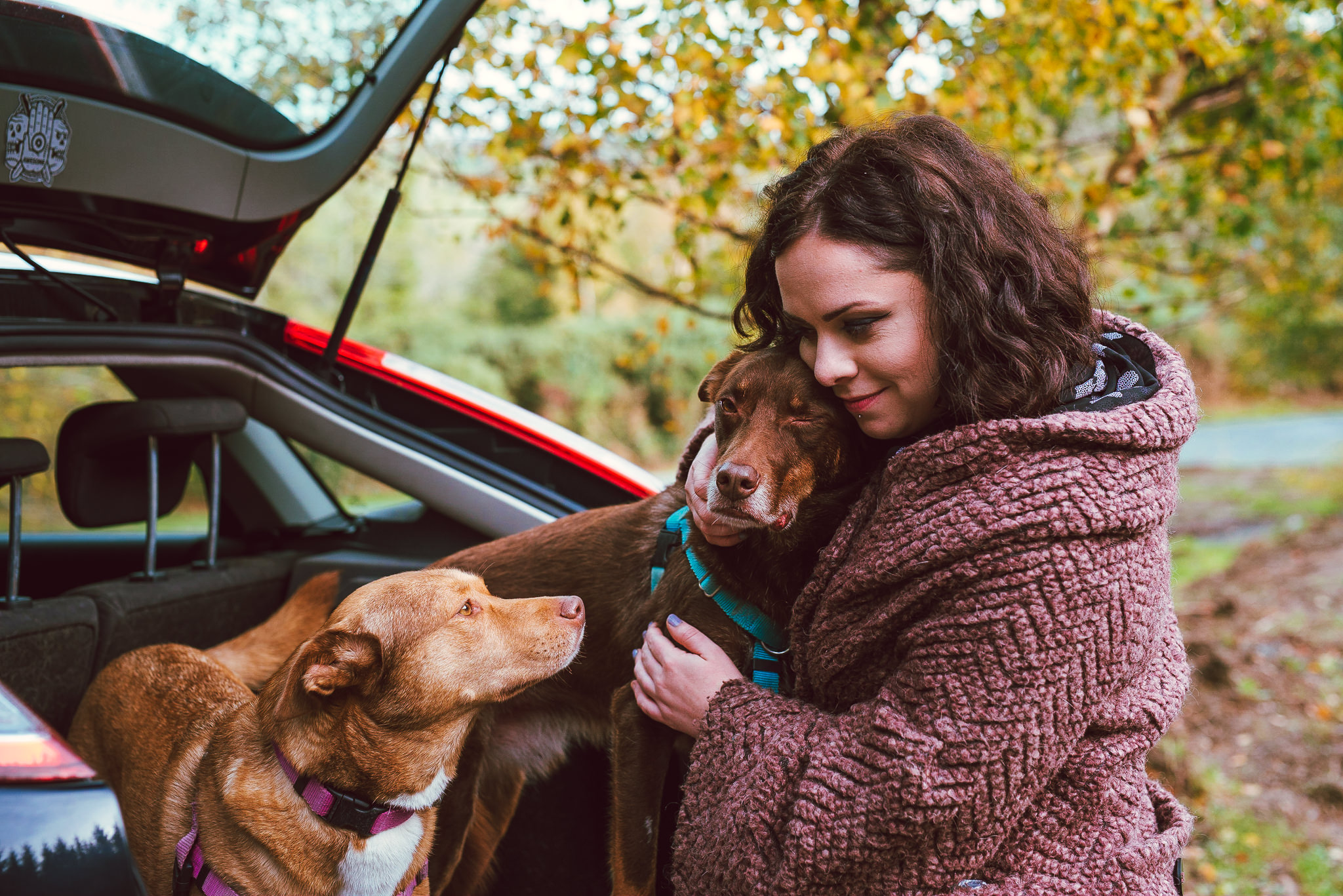 Can I say that one again?
The camera is not the end point of your gaze, it's the timeless window through which your clients and potential clients see you – so look back at them!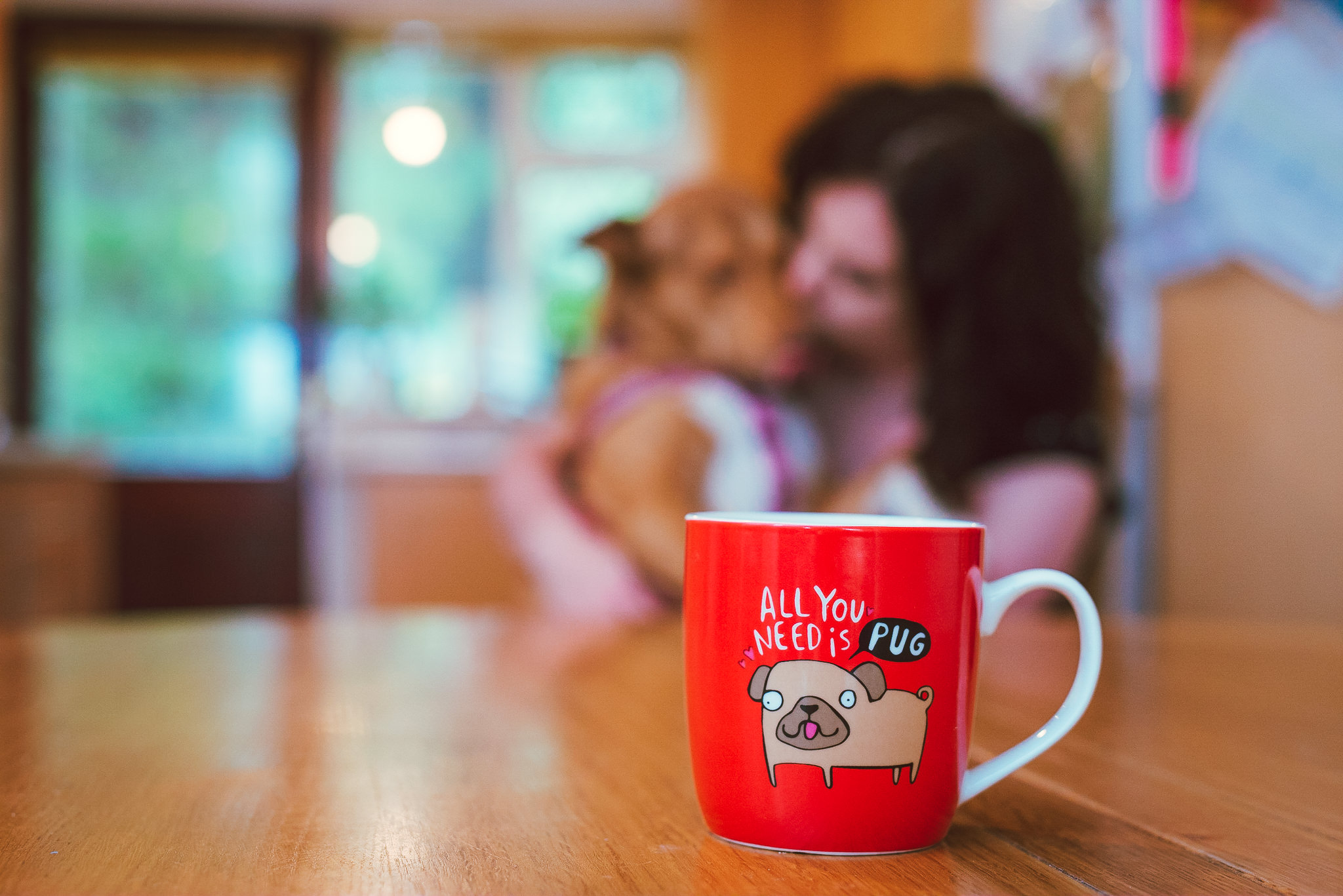 These photographs are not about you.
I'm repeating it, because honestly, I feel like it takes a while for this one to settle in. Visibility is what make sales. If you have a social media account, Instagram in particular is great for this – take a look at the photos which have gotten the most interaction. Nine times out of ten, it's a photograph of you – and you're sharing something that excites you. People connect to other faces and to the people whose faces they see. The images of you are about giving your clients and potential clients someone to connect to.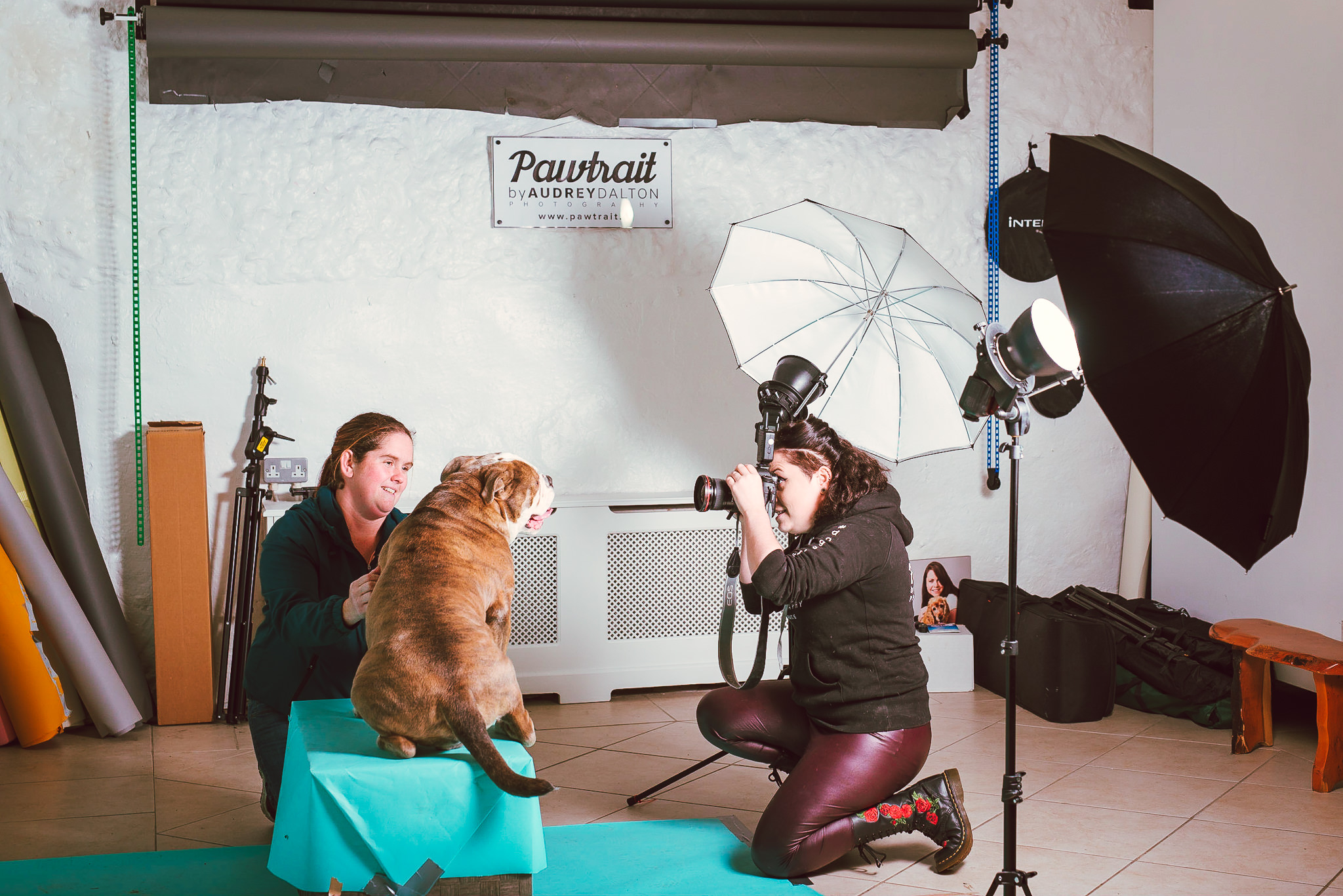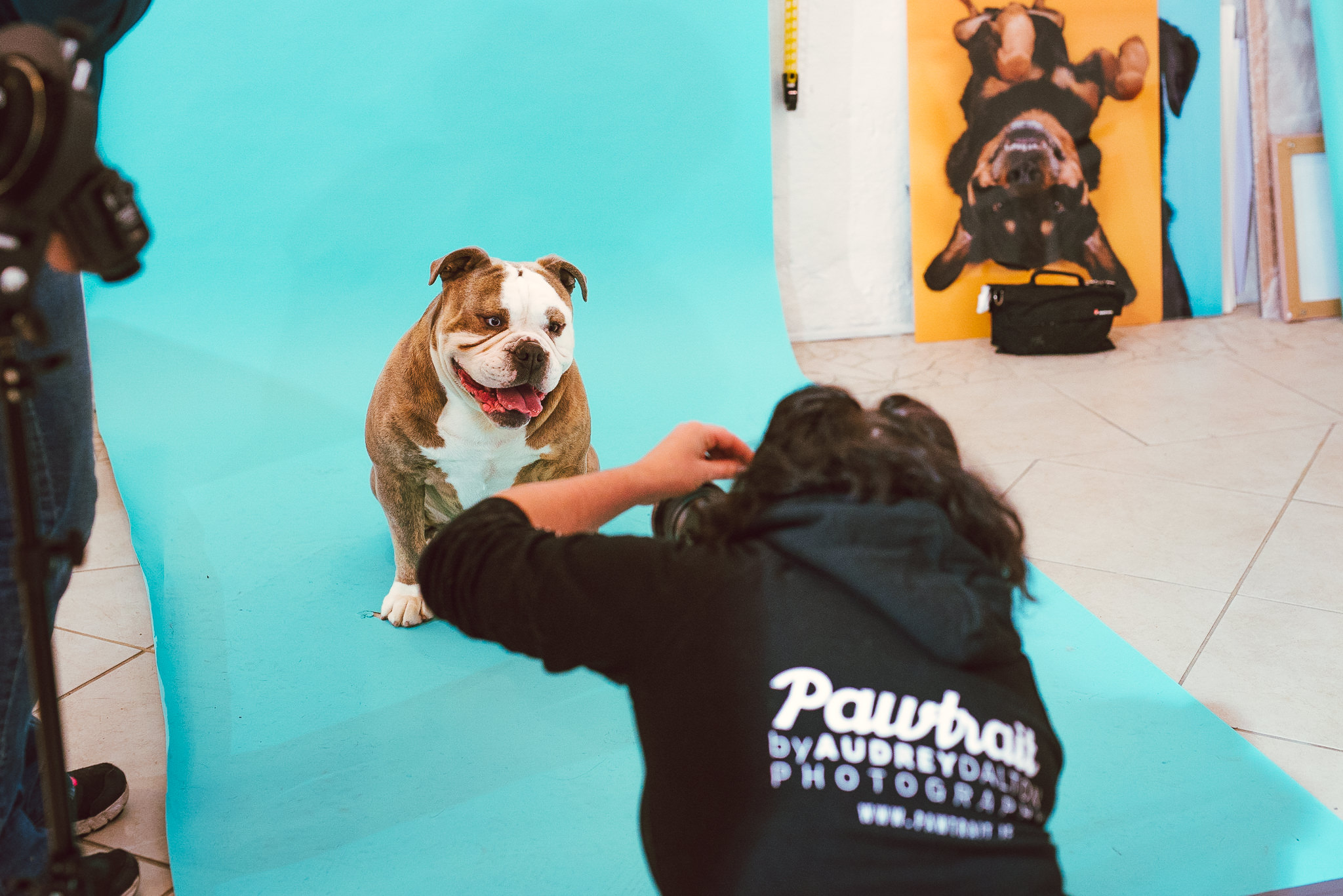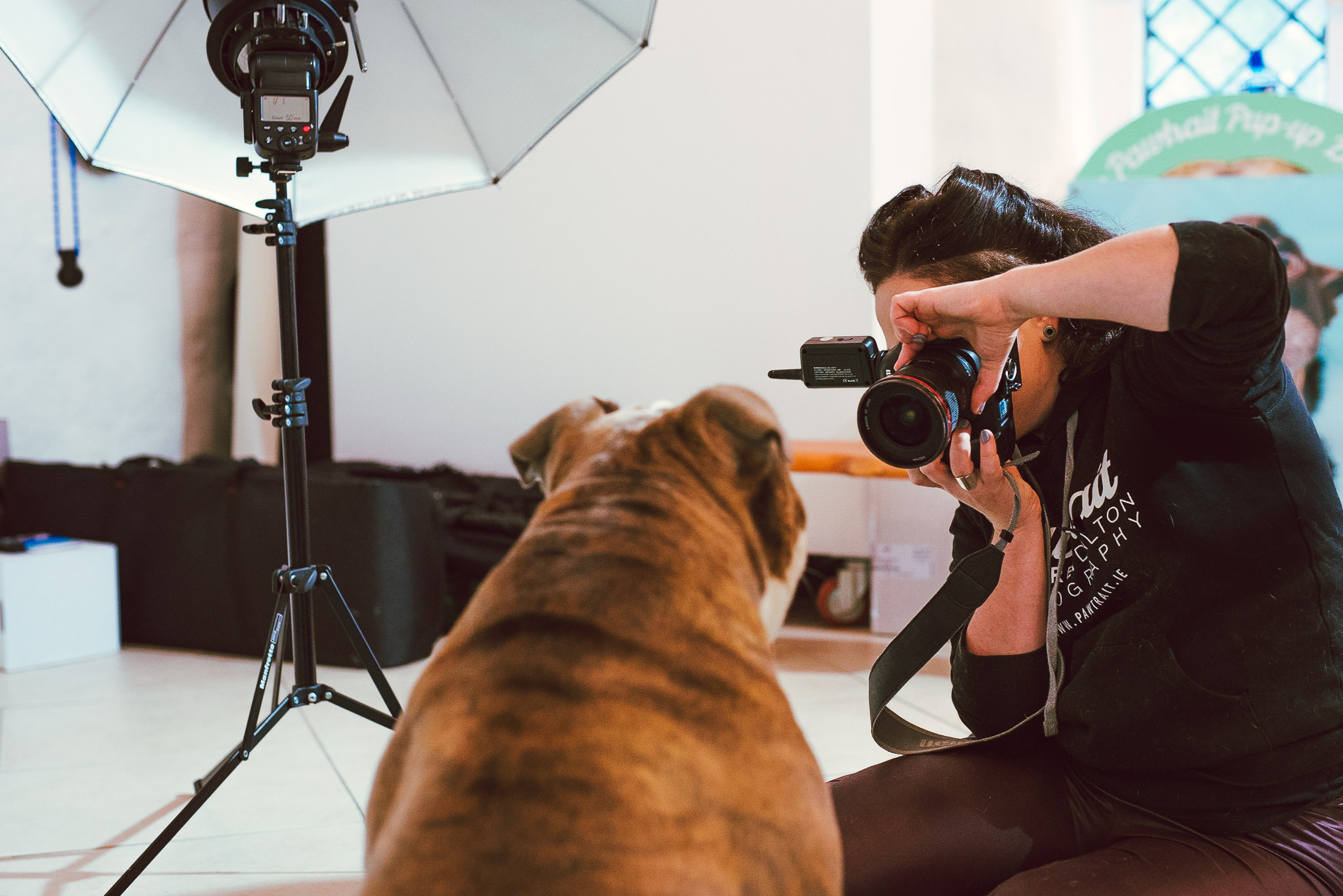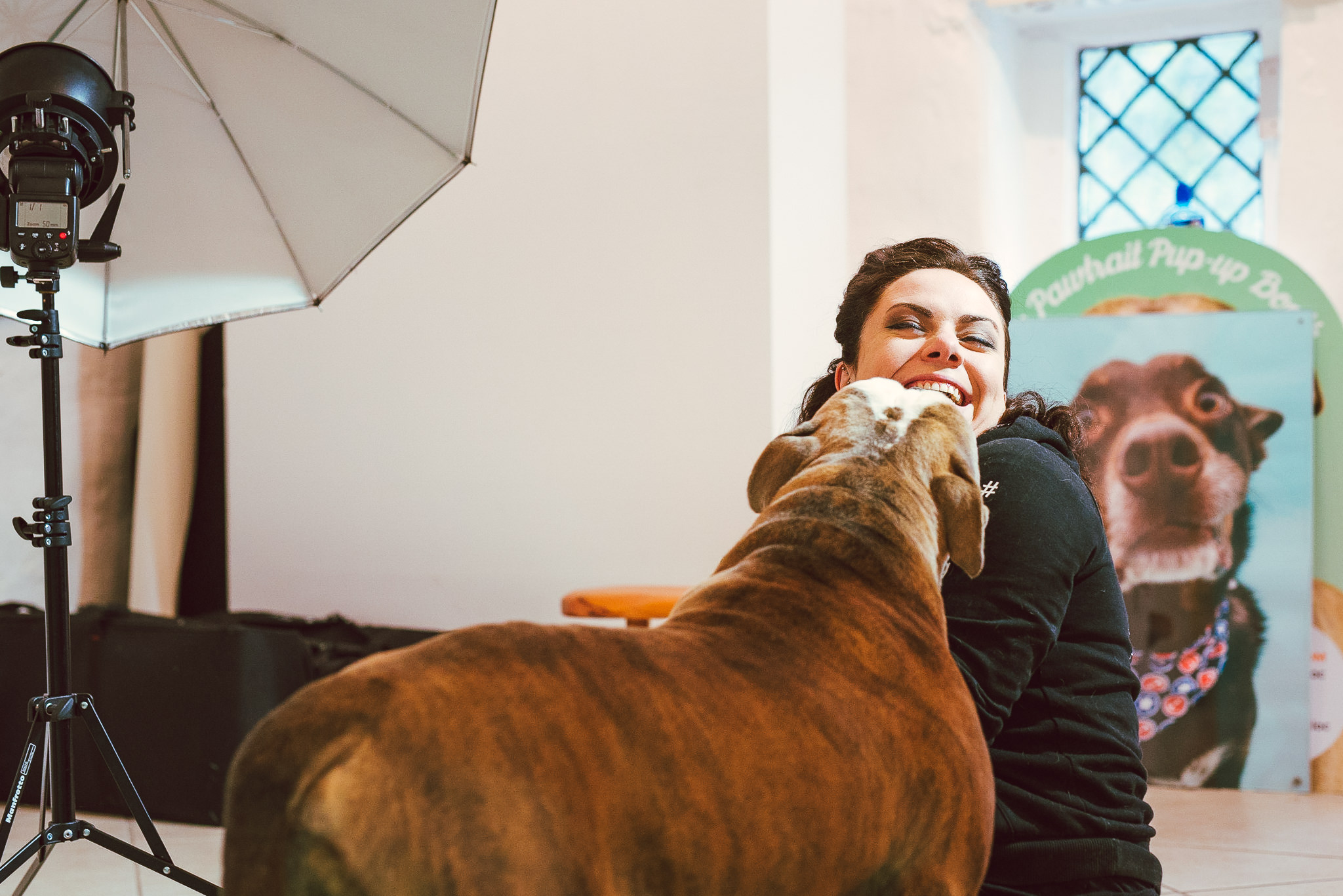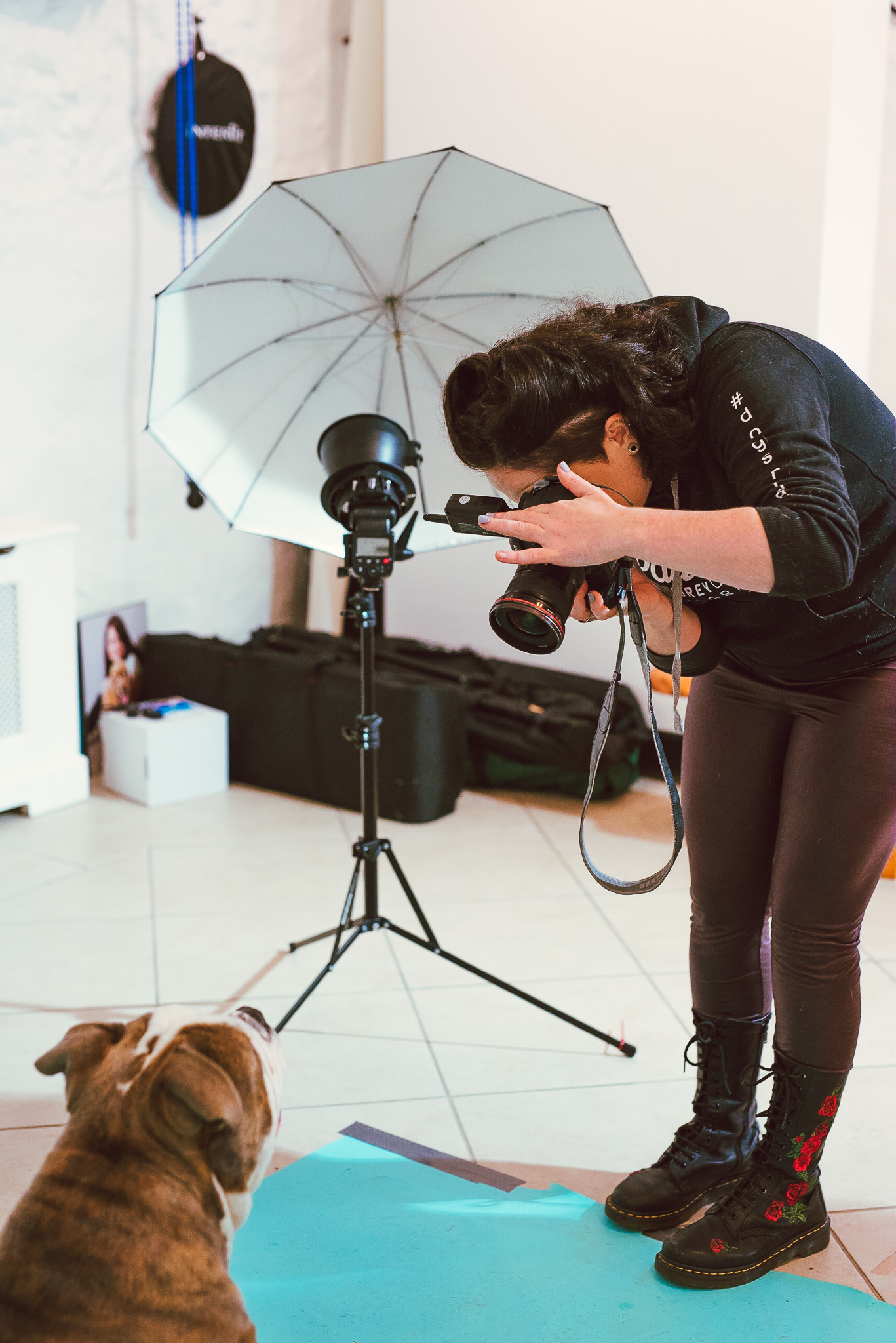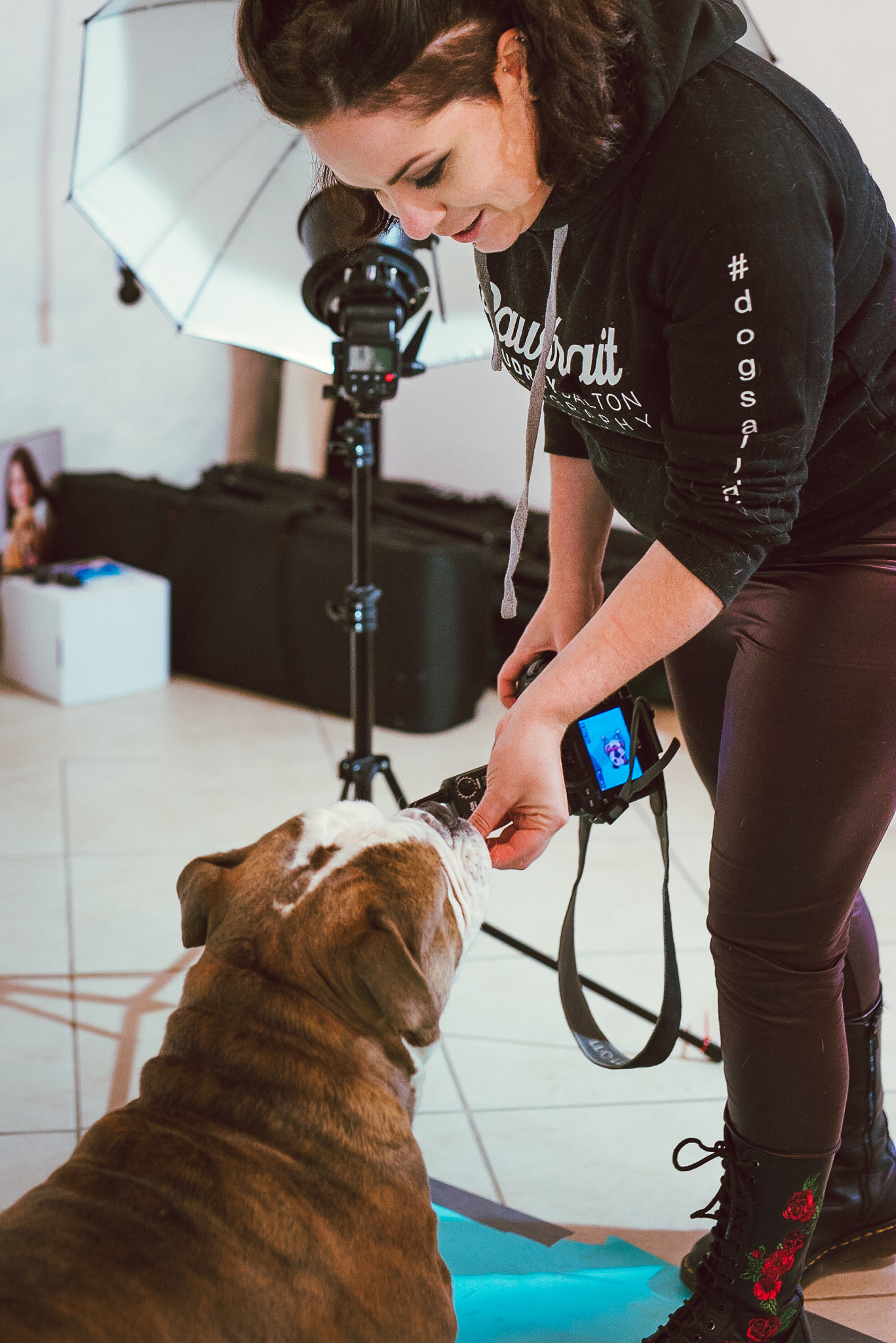 What would your business be like if you got over yourself and started putting more of yourself out there?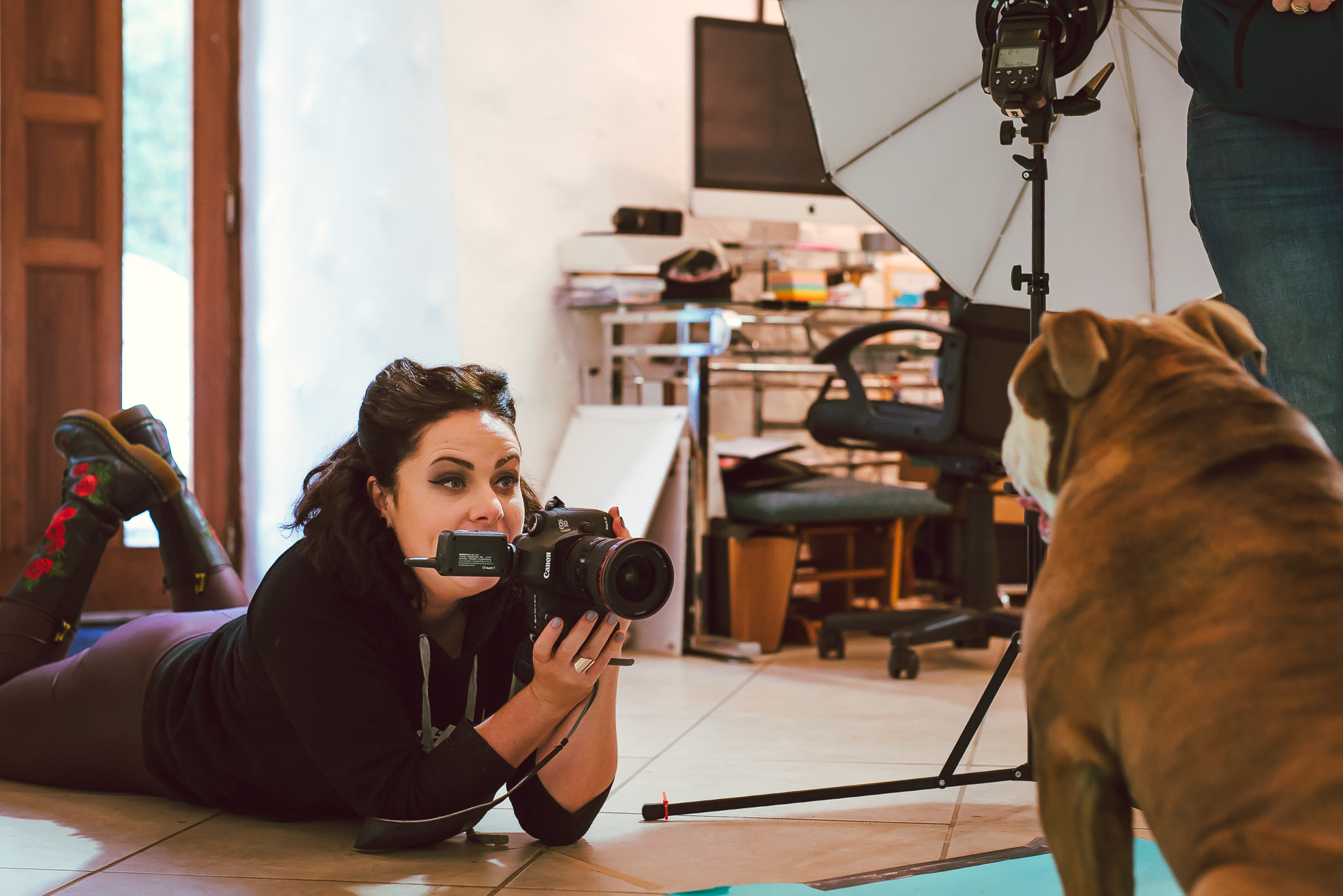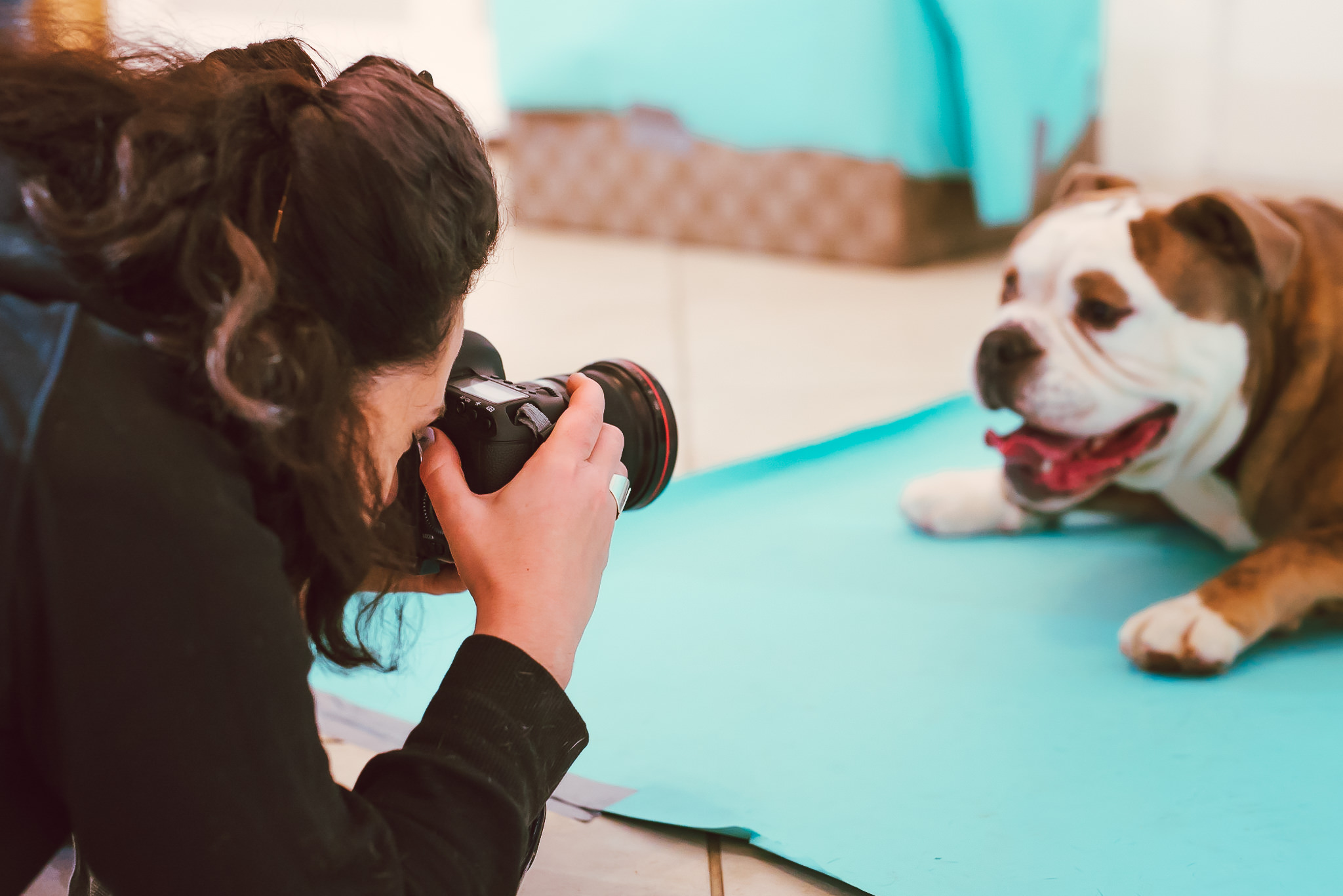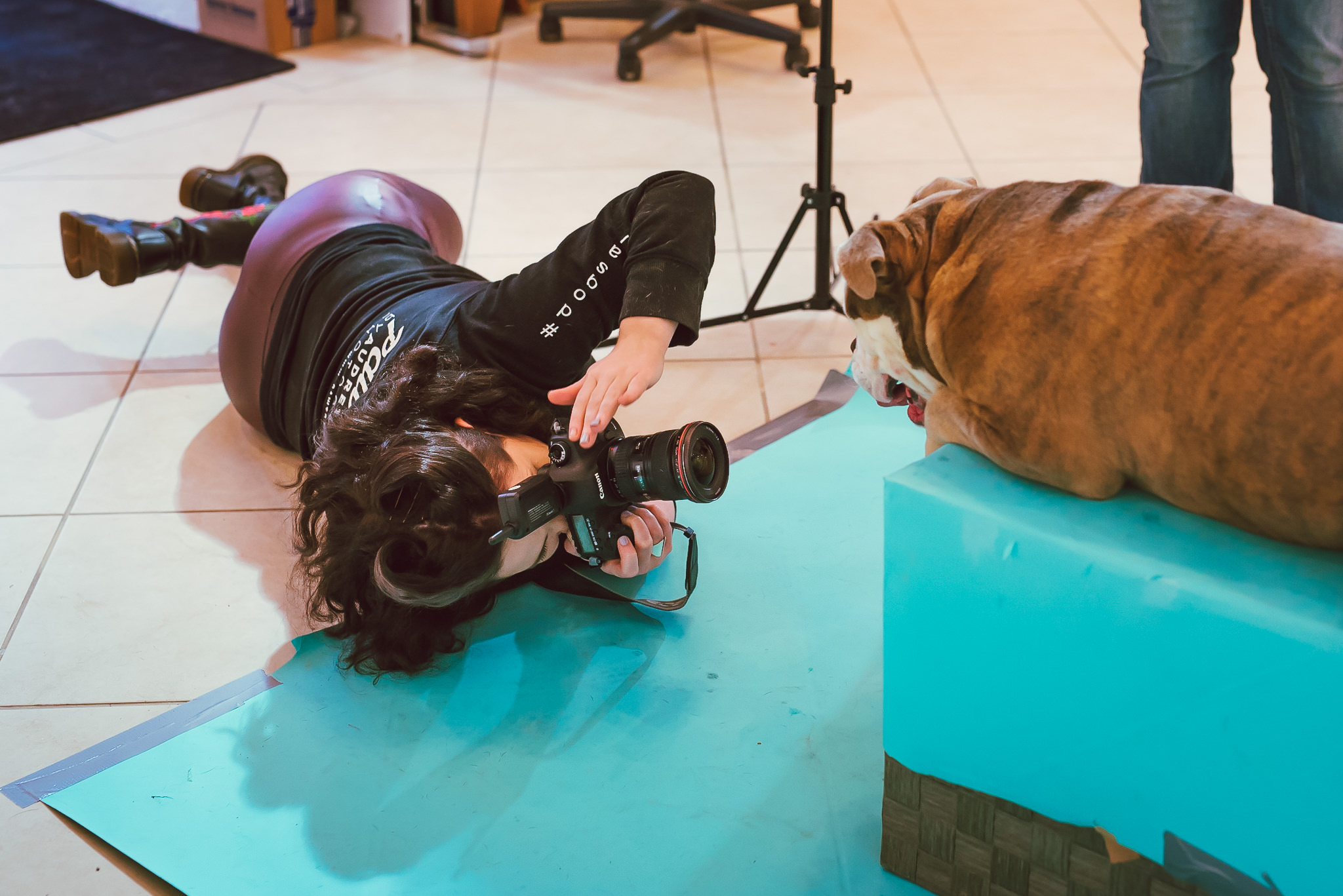 If you're ready to get over yourself and get into your brand, book a Step Into Your Brand Session with me today!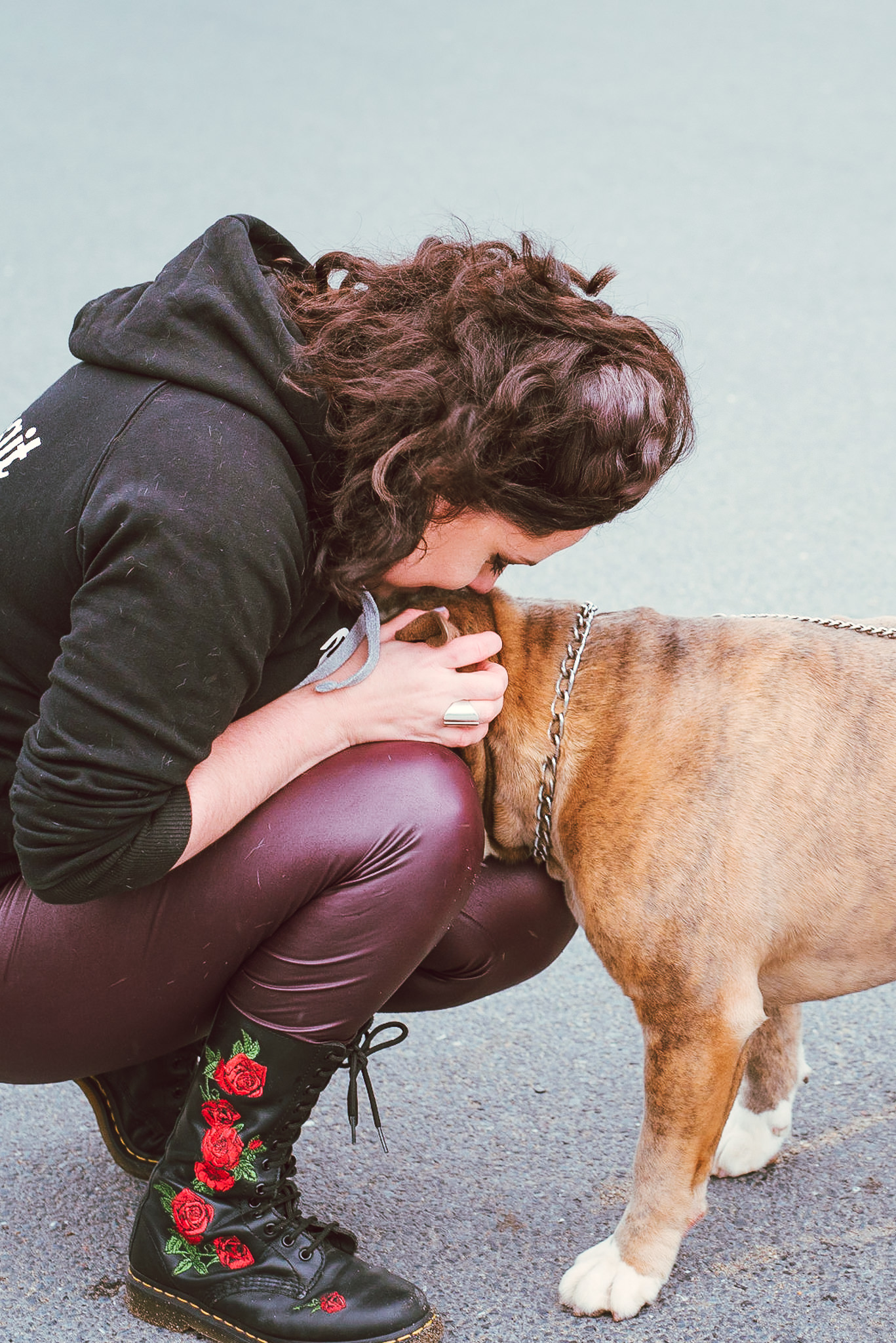 Audrey's Shoot
Audrey is the owner of Pawtrait Ireland and has been working as a full time dog photographer since 2013. As a photographer, she never as any shortage of imagery for her social media and website, but her images were lacking a very important element – her. Audrey's work and business, is built on relationships and deep emotional connection with the animals she's working with, and their fur parents.
Audrey's shoot was a day-in-the-life so that we could capture her spending quality time with her own dogs, Ozzie and Io, and working with another dog. Her work is all about capturing that special bond that people have with their dogs, the amazing love shared between them and most importantly, each dog's unique personality.
If you're curious as to how those photos from Teddy's shoot captured here turned out, check it out here on Pawtrait Ireland's Instagram.
All images by Firechild Photography | Personal Branding Photographer Dublin, Ireland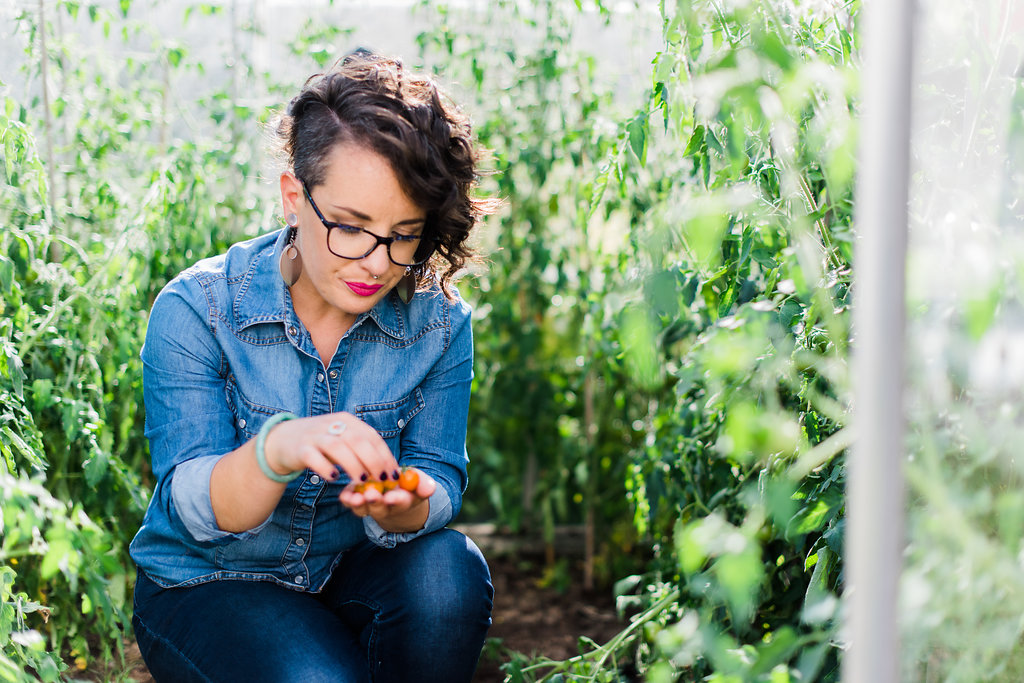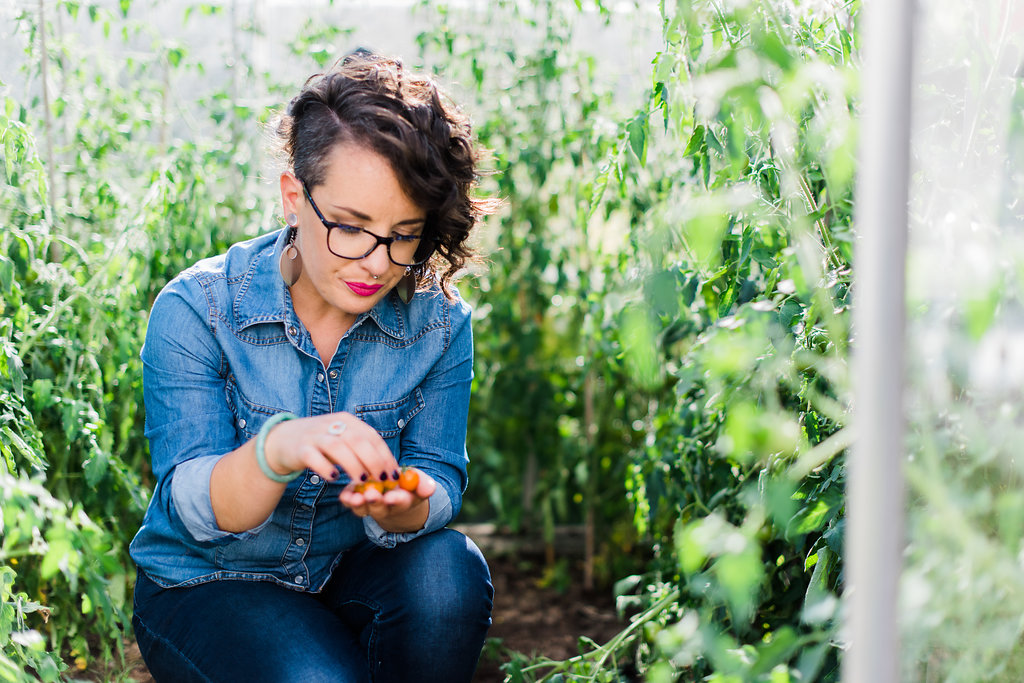 Firechild Photography by Éadaoin Curtin is based in Dublin, Ireland.
Email:
eadaoin@firechildphotography.com
Phone: