Happy Friday friends. Enjoy the weekend.
Five songs today, songs inspired by photographs.
Look and listen. Ponder the inter-connectivity of the world; artists whose paths never even crossed in beautiful collaboration.
1
One of my favourite songs of all time, "Strange Fruit" was named in 1999 as Time's Song of the Century. It was written first as a poem and later set to music by Abel Meerapol in the last 1930's. Meerapol was reacting to this Lawrence Beitler photograph of the 1930 lynching of Thomas Shipp and Abram Smith in Marion, Indiana
Billie Holiday's version is probably the most famous. Because of the power of the song, the founder of Cafe Society in Greenwich Village drew up some rules: Holiday would close with it; the waiters would stop all service in advance; the room would be in darkness except for a spotlight on Holiday's face; and there would be no encore. During the musical introduction, Holiday stood with her eyes closed, as if she were evoking a prayer. No matter how many times I listen to it, I stop breathing by the second line.
2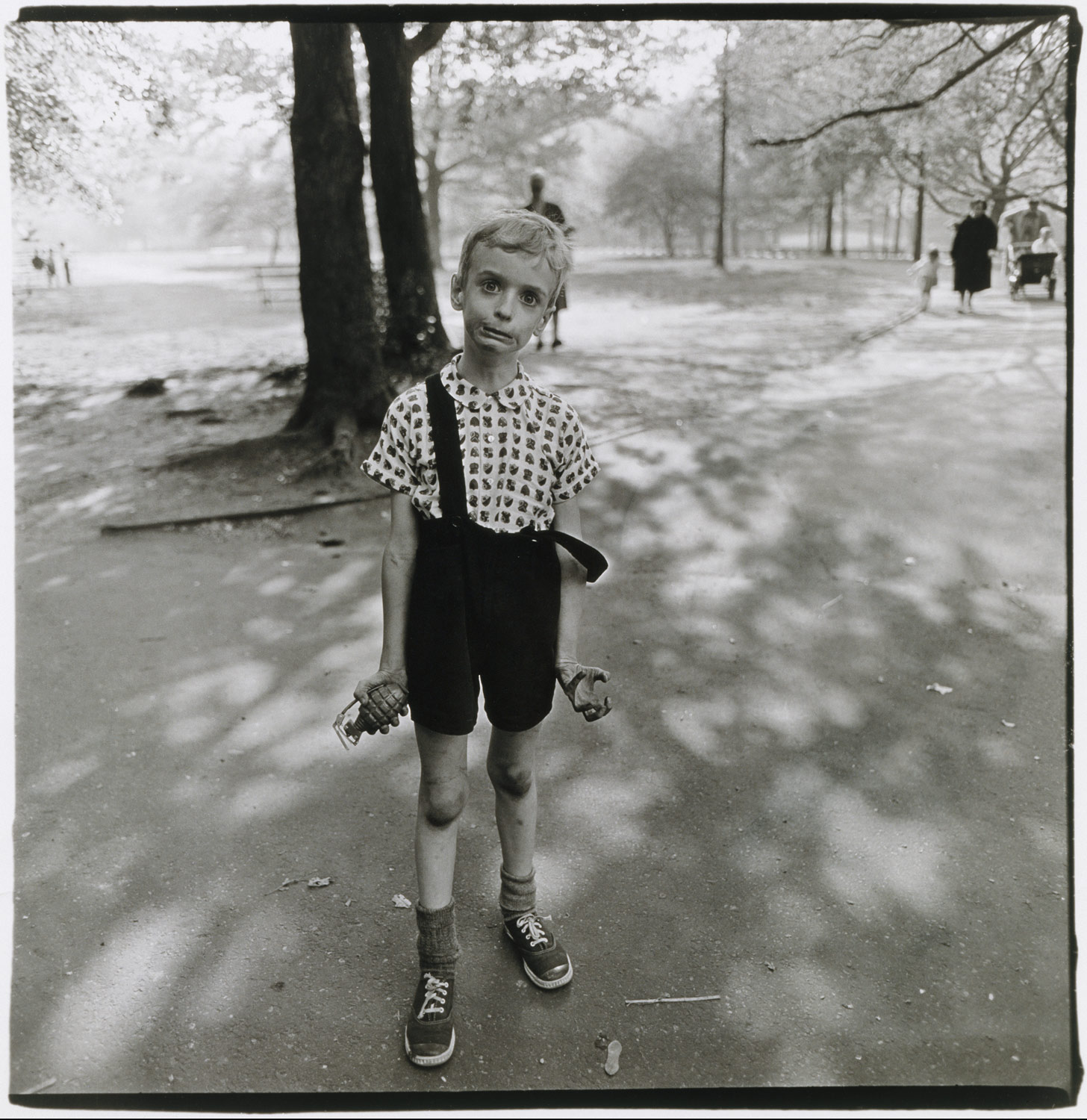 Child with Toy Hand Grenade, 1962
Arnold Newman's portrait of Alfred Krupp and Diane Arbus' portrait Child with Toy Hand Grenade exhibited side by side inspired Graham Nash to write "Teach your Children". He wrote "… [it] spoke to me about the process of teaching and learning from our children. If we didn't teach our children a better way of dealing with fellow human beings, then humanity might be doomed. The song was already being formed in my mind. I had bits and pieces, and this experience of the placement of these two images next to each other solidified my ideas, and the song was brought to life."
3
KT Tunstall wrote "Suddenly I See" in response to this incredible Robert Mapplethorpe portrait of Patti Smith which appeared on the cover of her first album "Horses."
"She got the power to be, the power to give, the power see…"
4
'Animal Locomotion (Plate 626)'. Sequence with jockey on horseback by Eadweard Muybridge
Philip Glass's chamber opera "The Photographer" was inspired by the life and photographs of Eadweard Muybridge. Muybridge was commissioned by Leland Stanford (university founder)  in 1872 to capture the gait of a horse in order to prove that the horse raised all four hooves off the ground during a stride. Muybridge was successful and developed his technique over a period of years to improve shutter speed and emulsion times. He is known as the father of the motion picture.
5
Moby wrote "Gone to Sleep" after seeing Phil Toledano's photograph "The Woods." "This image was made during a period when I was obsessed with using cotton wool for clouds and explosions," Toledano writes. "It's all done in camera, with bits of string, clumps of cotton wool, and a model who was slightly peeved at having his face obscured."
Adapted from the original article in The New Yorker.