Happy Friday friends. I've been fighting off a sickness for the week so it's been a bit lax and lazy in my world, but there's only so much you can do, right?
Anyway, on to some things for this week.
1
I listen to a lot of podcasts but some rarely get played after the first two or three episodes I hear. But week after week, Bill and Jeff from On Taking Pictures have kept me coming back for more. I know I've mentioned it before but seriously, every single episode is worth a listen. This episode is from last week where the guys talk about knowing when to begin and, when it might be time to give up on something – be it a project, an idea or a relationship. They also ask the question "Where do you live?"
2
Do you have your photos backed up? How would you feel if you lost all of them? Gone. Forever.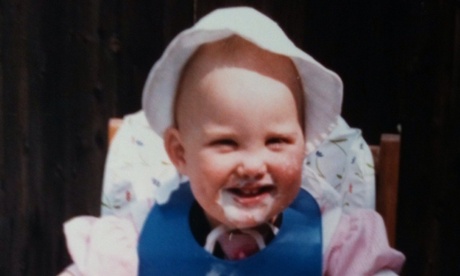 Amy Molloy didn't realise that her entire digital photo collection had been wiped until a year after the event. Initially horrified, she's now coming to think that it mightn't have been a bad thing. How much of this is finding a silver lining on an otherwise nightmarish scenario I don't know but the closing lines of the article are something to think about.
In the days before digital cameras, photographs naturally aged, faded and wrinkled in parallel with the person who took them. That's the natural order of things.
3
The internet is full of articles and presentations and lists and helpful how-to's on finding and living your life's purpose. A lot of it is seriously self-contradictory lip service. But, what if Hunter S. Thompson had written it? What would it look like then?
To put our faith in tangible goals would seem to be, at best, unwise. So we do not strive to be firemen, we do not strive to be bankers, nor policemen, nor doctors. WE STRIVE TO BE OURSELVES….beware of looking for goals: look for a way of life. Decide how you want to live and then see what you can do to make a living WITHIN that way of life.
4
Faded and Blurred Spotlight on Gordon Parks – here was a man who Knew his life's purpose. And he made damn sure he didn't stop until he was recognised as the photographer he knew he was meant to be. From literally nothing, he began shooting fashion in Minnesota and Chicago, shot for Life magazine, published eighteen books and curated several career retrospectives as a hugely important and influential photographer.
He wanted to use his camera to make a difference in the world, like the Dorothea Lange and Walker Evans photos he first saw in that magazine on the train. Through a friend he heard about the Julien Rosenwald fellowship, a grant given to African American artists, writers, etc. It had never been given to a photographer, but Parks was determined to try. "I knew that more than anything else I wanted to strike at the evil of poverty," Parks said
5
I'm still getting over the whole Scots rejecting independence yesterday… So without commenting on that, here's Rejected Princesses dot com's rep of Boudica, ancient Inceni warrior queen. The lnceni were from Cornwall but would have ended up in Scotland.
When the Romans got word that some rowdy barbarian lady was acting up, they laughed and sent 200 soldiers to shut her up. The 120,000 men she'd gathered laughed back and killed everyone in the city.
Excellent!