Gah, go away January. It's not that I don't love you, I've just had enough. I'm seriously hanging for spring, I've already been in February mentally for about a week now.
So what's on the plate this week? I'm not really sure, my head is spinning with lists and ideas and a cold and I'm just not sure about anything right now. So there.
But these things are cool and you might like them too.
Headphones at the ready, it's 3:2 videos to photo essays this week.
1
Photos from eighties New York's subway. Wow. They're so recognisable yet so clearly not of this time. It's worth remembering, with all our instant gratification, instant ideas and short-term planning – photos should serve as a record of days gone by.
This are stunning, mesmerising, beautifully grungy.
2
Via Colossal, Breath – a 'collection film', or a montage.
It's a short and while it's not exactly jaw-dropping, I did enjoy it.
3
I saw this shoot by Janneke Storm a few weeks ago and it's sticking hard in my brain fuzz.
Ridiculously cool people and he's wearing Docs, of course. The colours, the saturation, the honesty of it, and the whole shoot, is just brilliant.
Who wants to hang out with me in the sun and take some great photos? Call me when the snow's gone.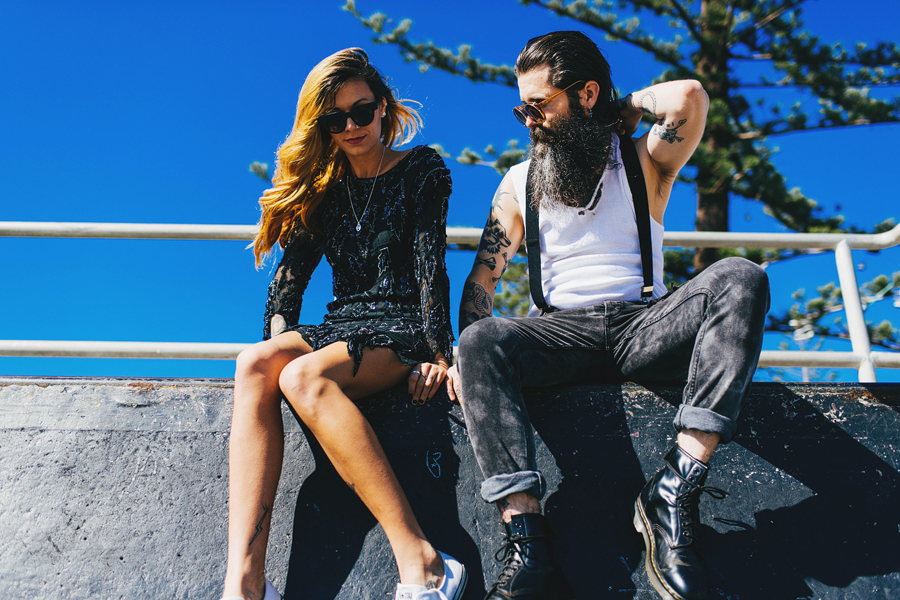 4
Another video.
Ricky Gervais talking about what he knows about storytelling.
It's that age-old nugget, but he makes it so brilliantly real.
5
I fkking love this.
THIS…This is the message women all over the world need to be hearing, especially this time of year.
This girl can. All girls can. All women can.
https://www.youtube.com/watch?v=aN7lt0CYwHg
Have a great weekend.
I'm announcing a competition next week so watch out. Oooooooooooooooooooh!
Éadaoin