Happy weekend friends. This is a late one but it's still Friday and the whole weekend is ahead.
Every socket in my house is charging batteries of some sort, lenses are polished and lists are printed and being double checked.
I'm getting excited for tomorrow's big do with Ais & Gar.
Here's my five for this Friday.
1
The World Beard and Moustache Championships are on next month in Portland, I'm intrigued. We're thinking of heading over there for a little holiday and it might be cool to see some of these guys. By the way, have you seen Mansome?
Check out these photos from last year by Greg Anderson.
2
What do people see after their sight is restored? 
"The moments immediately following bandage removal are not quite as 'magical' as Hollywood movies would have us believe,"
…the newly sighted, whose visual world can be both blurry and two-dimensional—paintings and people are often described as "flat, with dark patches"; a far-away house is "nearby, but requiring the taking of a lot of steps";
And while you're on it, check out this website: Seeing With Photography Collective
Visually impaired and blind artists lightpainting photographs. Some of them are truly stunning.
3
Dancer / fine art photographer Kylli Sparre has created this gorgeous series of self portraits. Magical.
I can only imagine what she's put herself through to get these shots.
4
Listen. Vienna-based HVOB's
Berlin Festival Mixtape.
5
Bryan Lewis Saunders does a self portrait every day. Every day since March 30th 1995…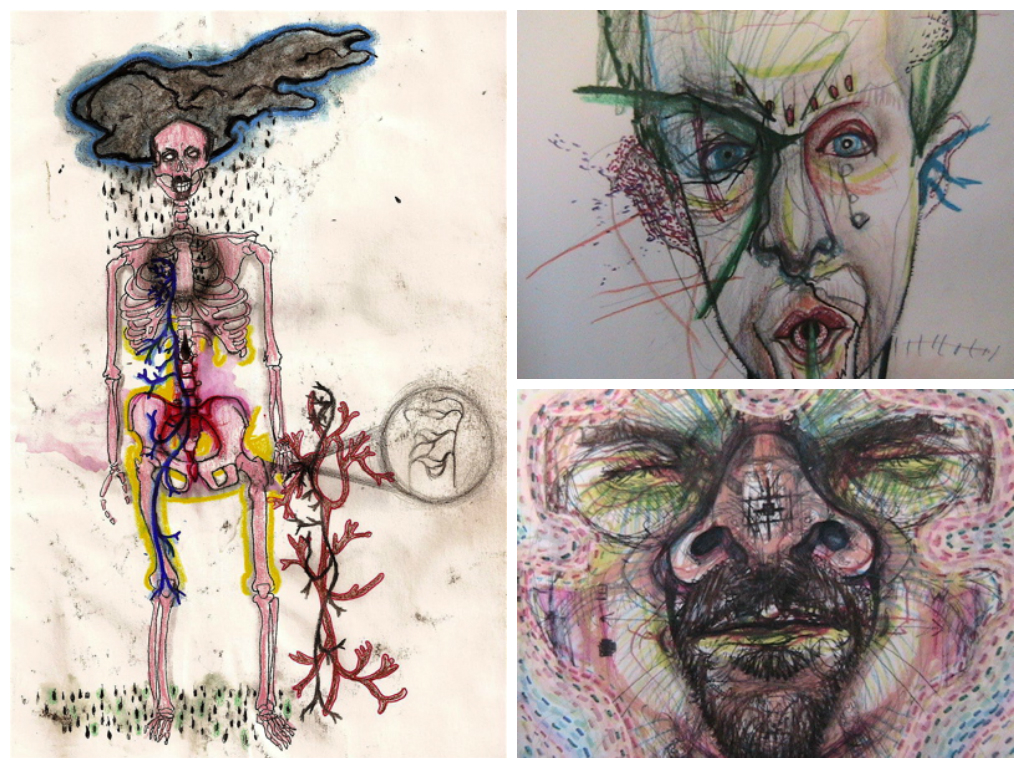 Have a great weekend, whatever you're up to.