It's time I owned up to the fact that I'm a qualified interior designer who is afraid of colour. It's not that I don't truly and absolutely love colour, it's just that I'm never really sure of how they work together. I'm afraid they won't.
And it's time I got over it. Starting today, I'm going to explore colour combinations and see how they hit me.
First up is pink and navy, all of these images have an ethereal quality that I absolutely love. They're rich and inviting, dark and warm. Mmmmmmmmmm.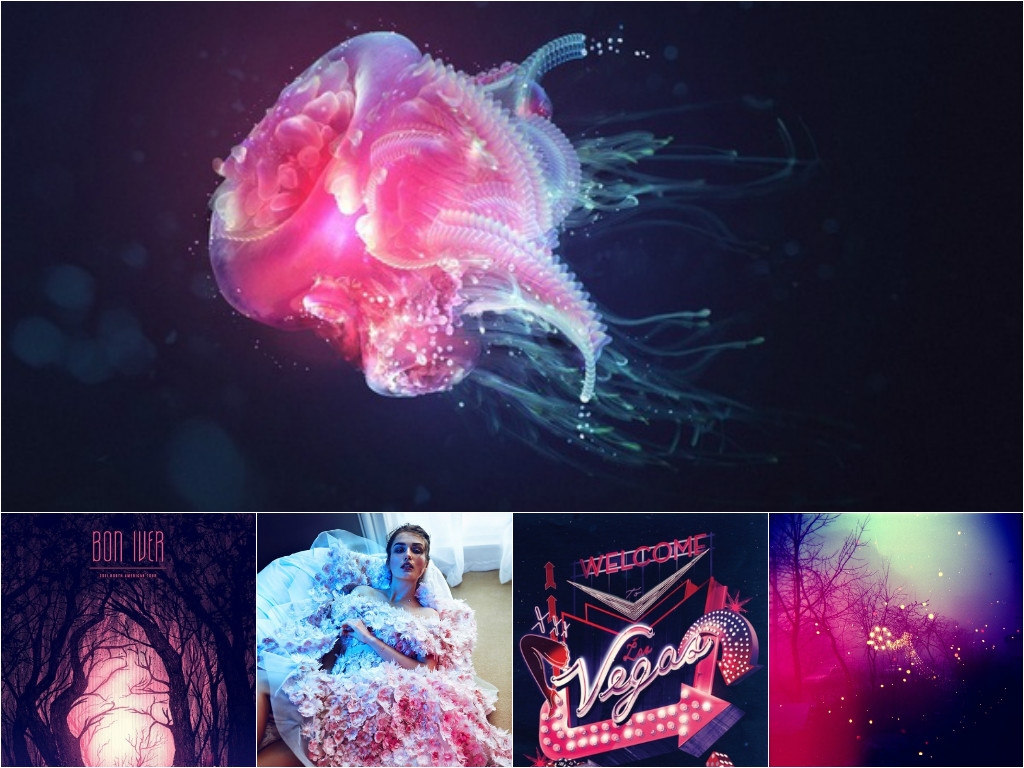 Jellyfish // Bon Iver // Flower bath // Vegas // Double exposure