Shooting Yuri and Norman's wedding was a total fun-fest for me, I got to hang out with excellent people sharing all the love and laughs all day and I loved every minute of it.
I hope you enjoy the photos half as much as I enjoyed taking them.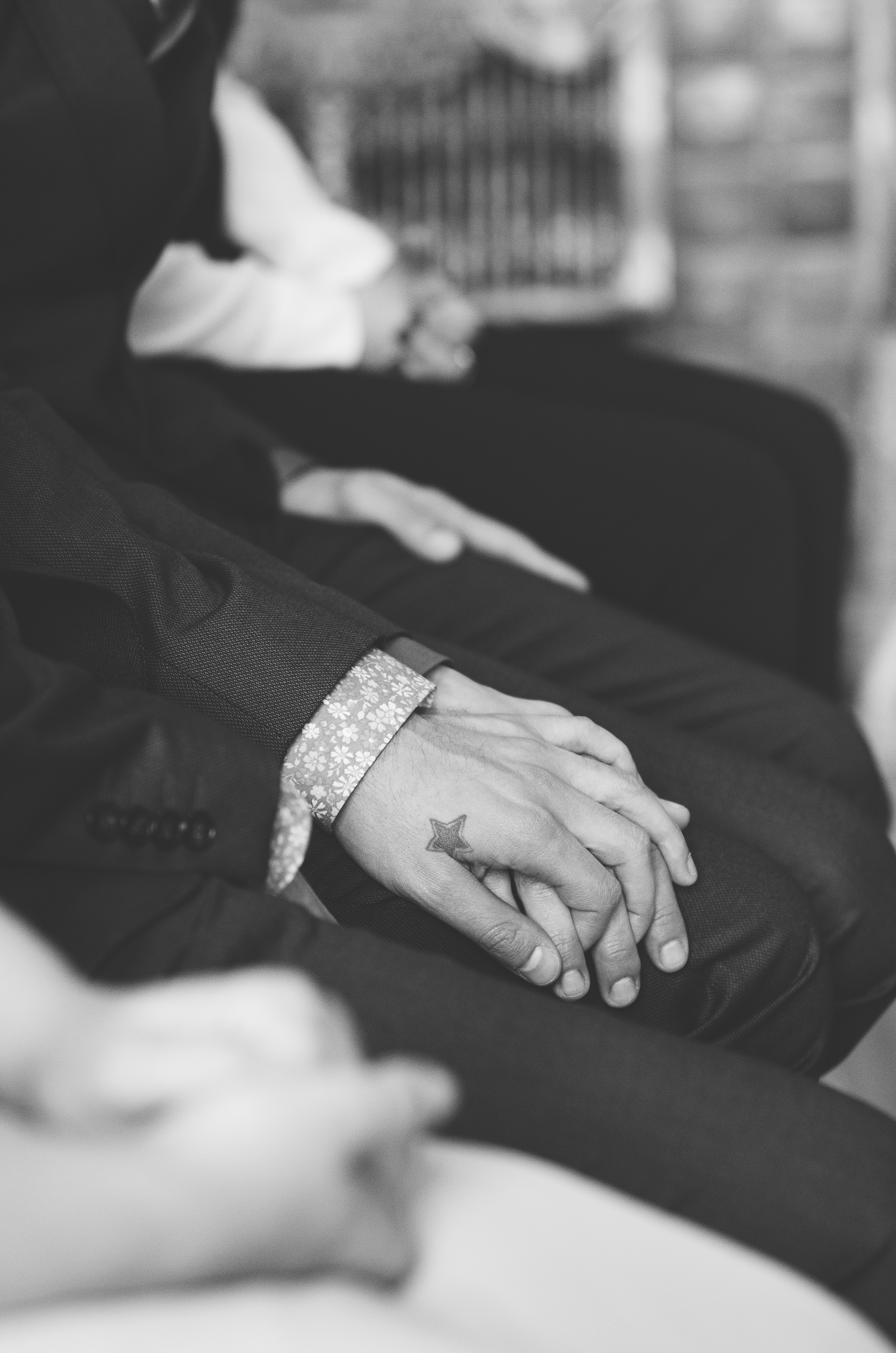 And without further ado.
Best witness #1 on the tram, with the rings!
How gorgeous is Jane? Srsly.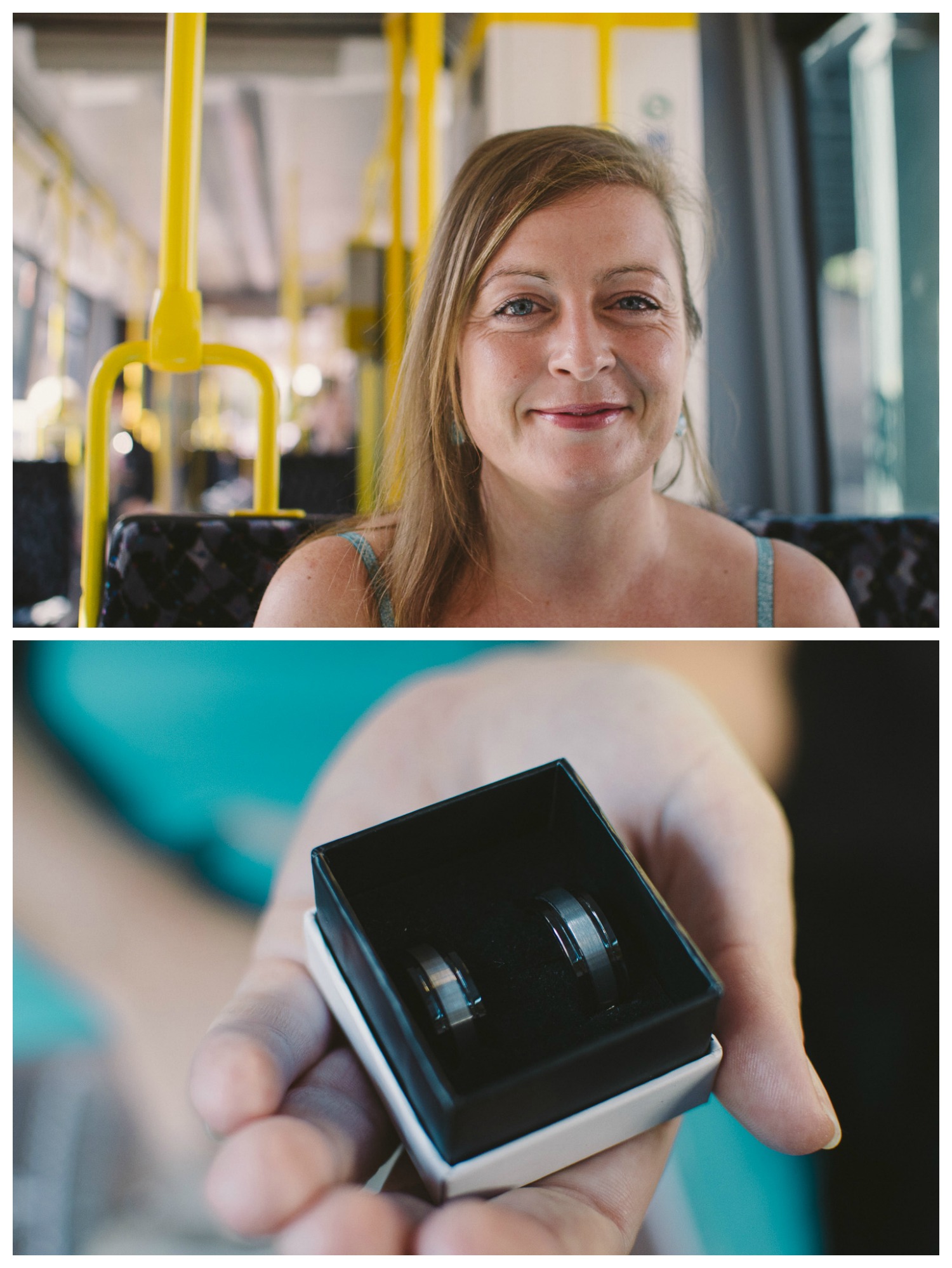 There was just a little hanging around outside the Rathaus – what a great name! And the hugs started.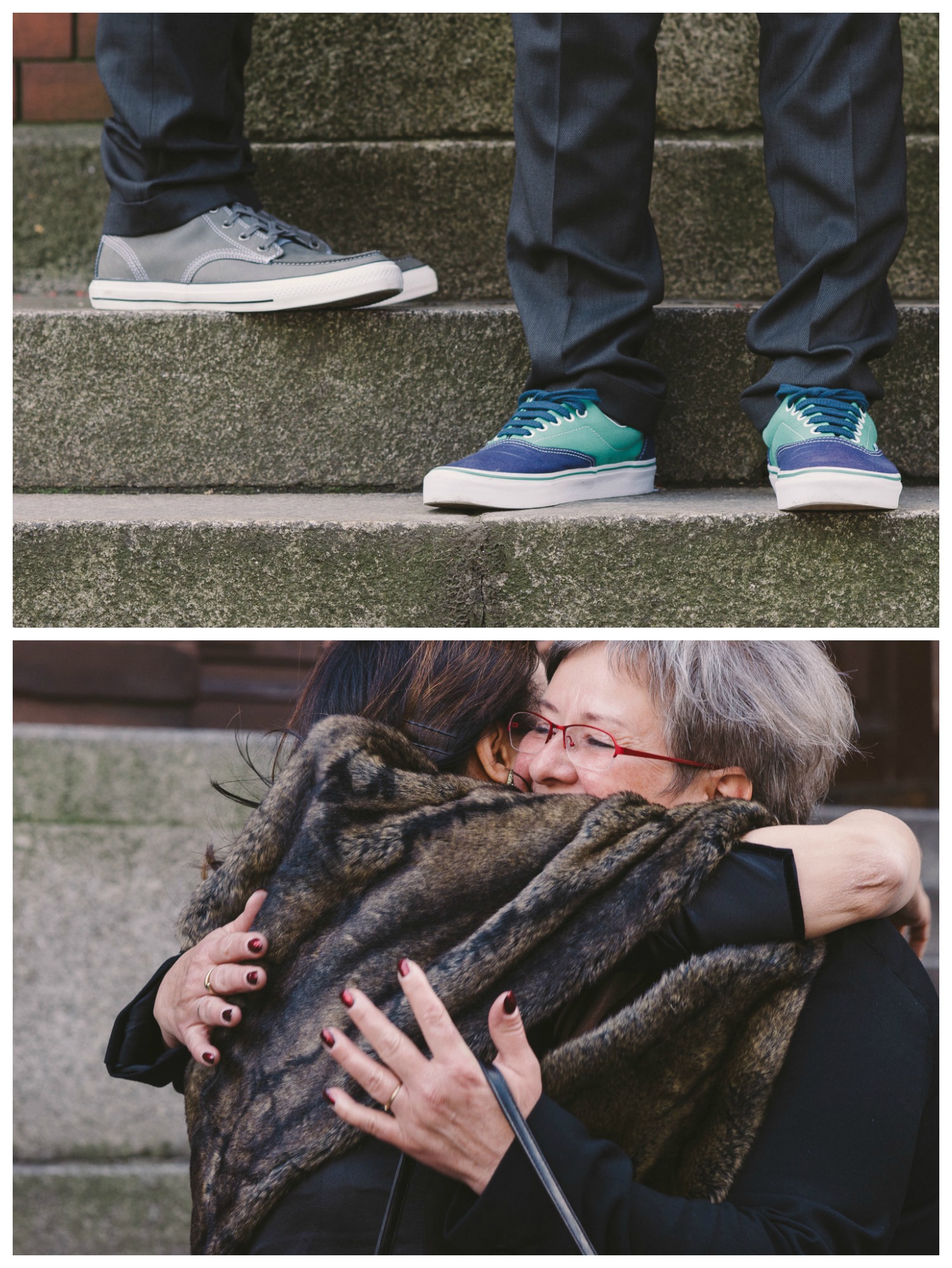 Then just a little more hanging out waiting for the ceremony. Despite all the pretty much unexpected hanging around (it was Germany afterall), there was absolutely no stress and everyone just chatted and got to know one another.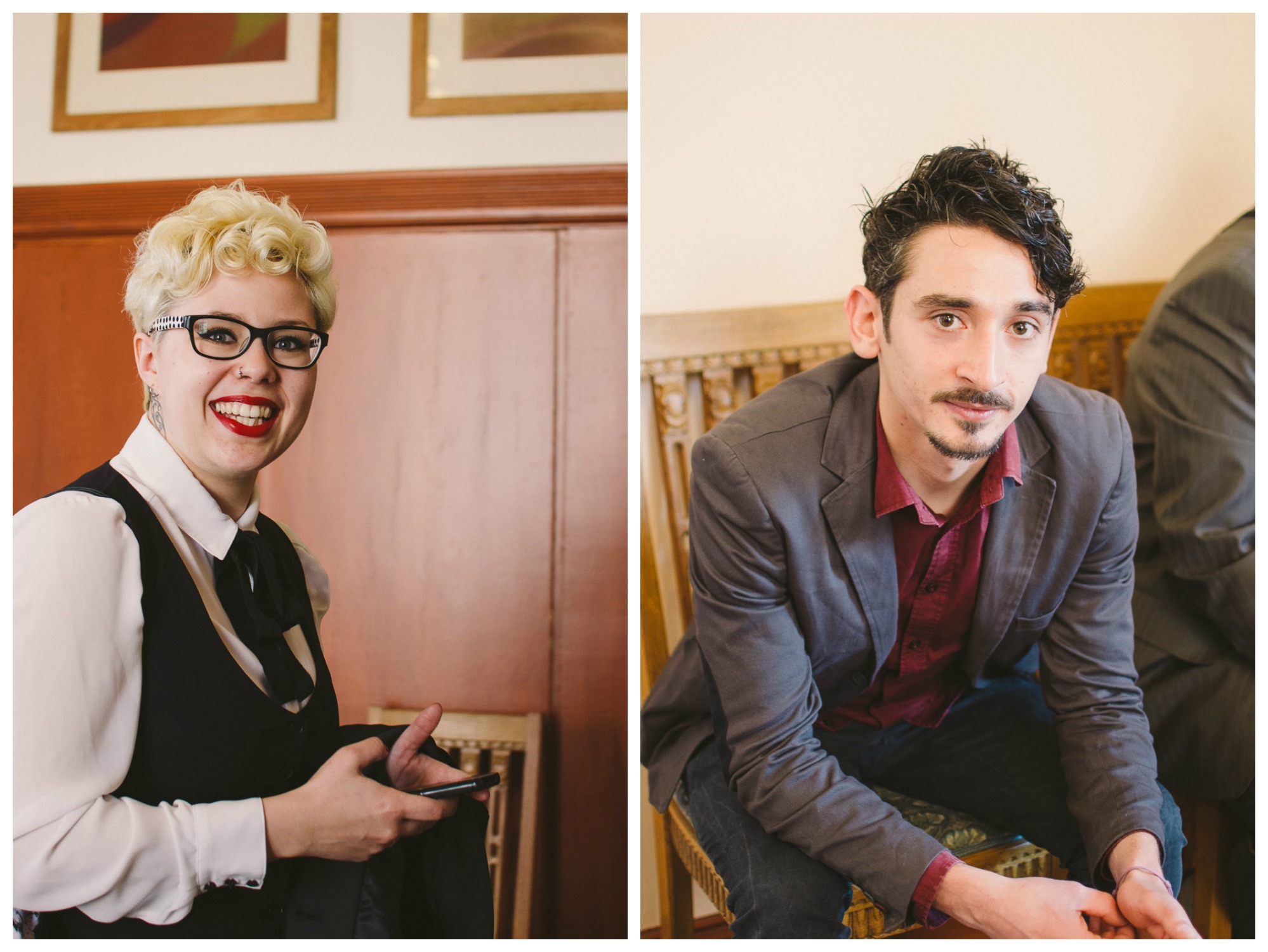 The ceremony was equal parts tender love and lols. Even though some of us didn't have a clue what was being said, we knew what was going on.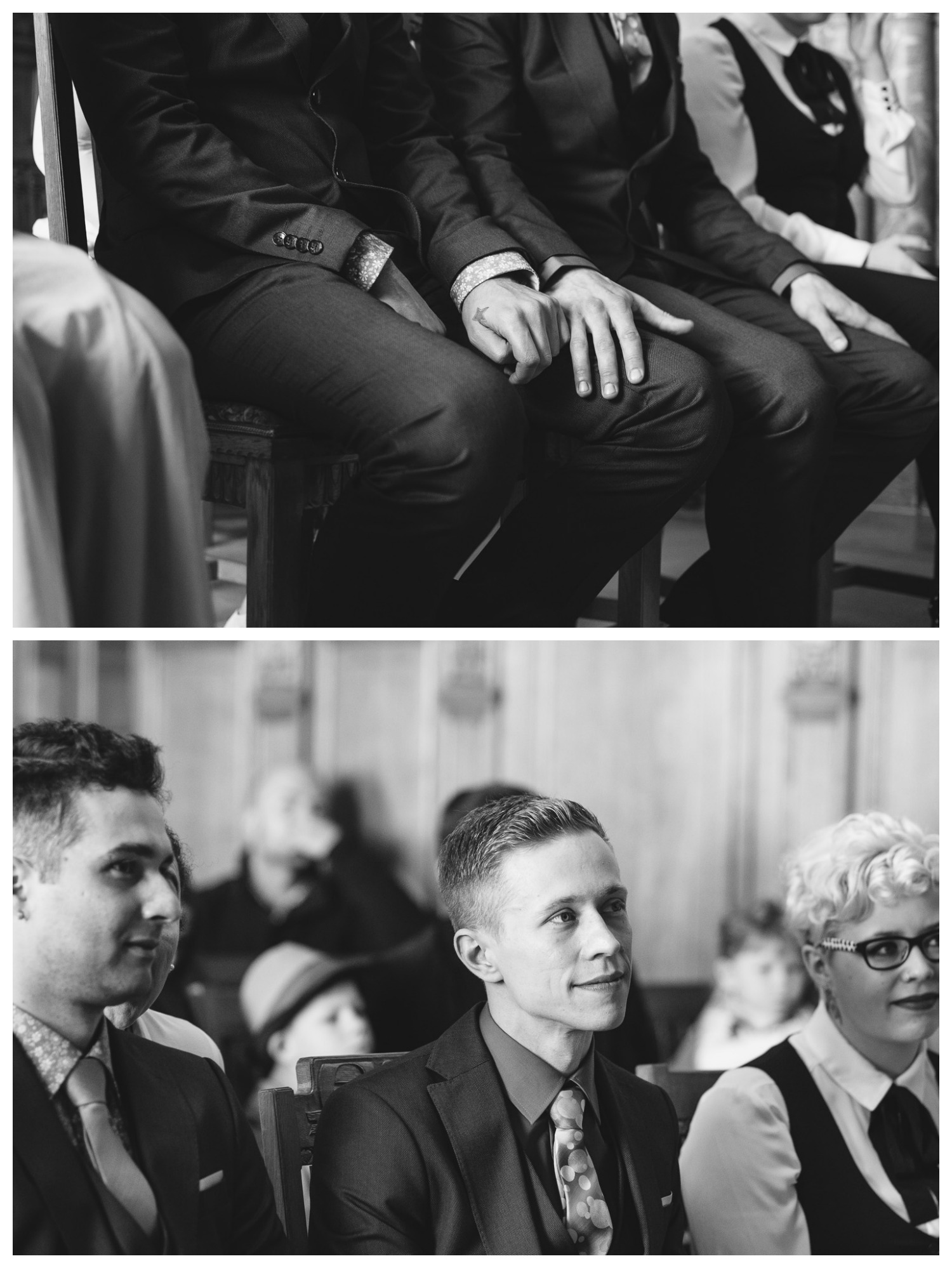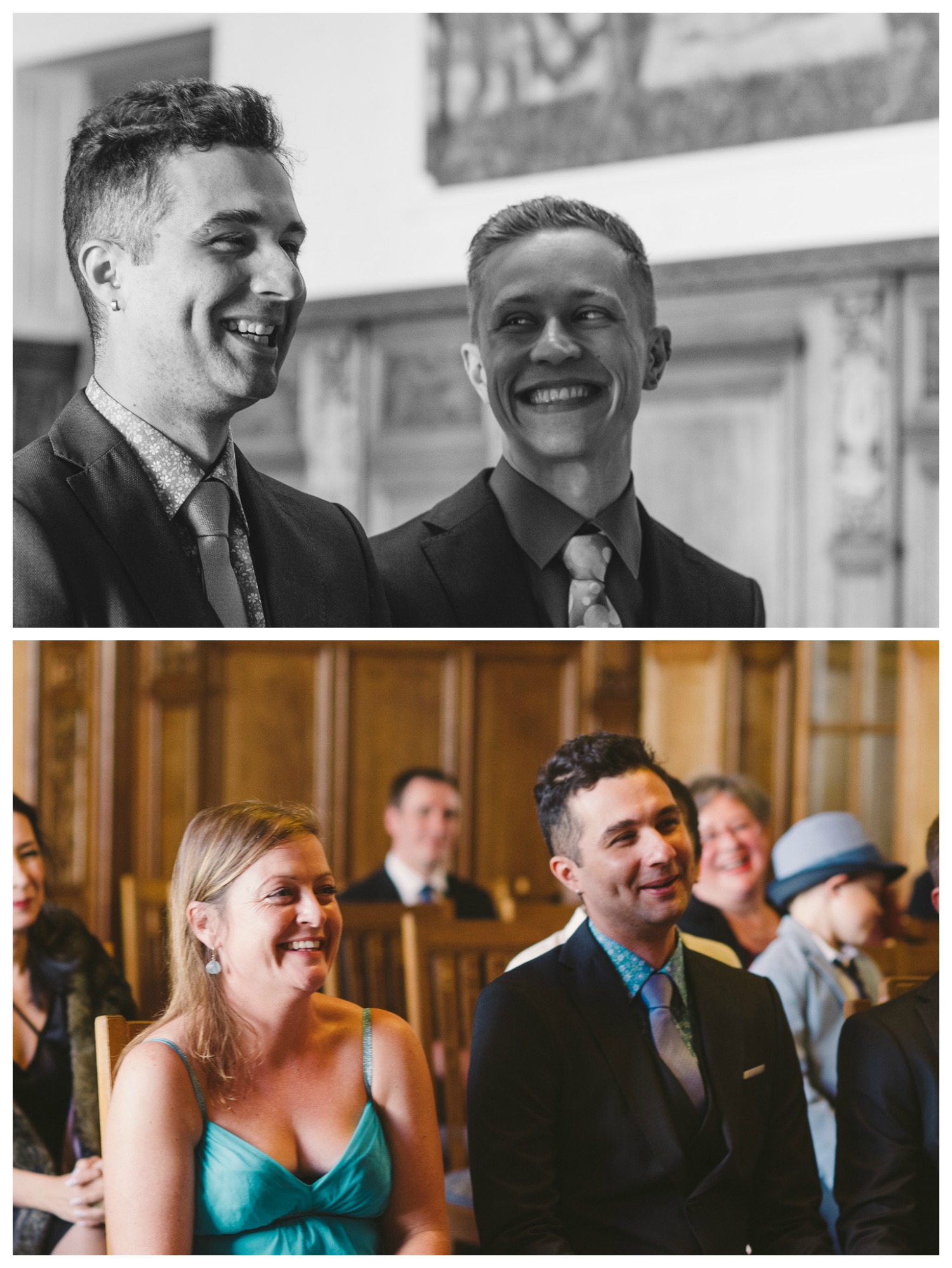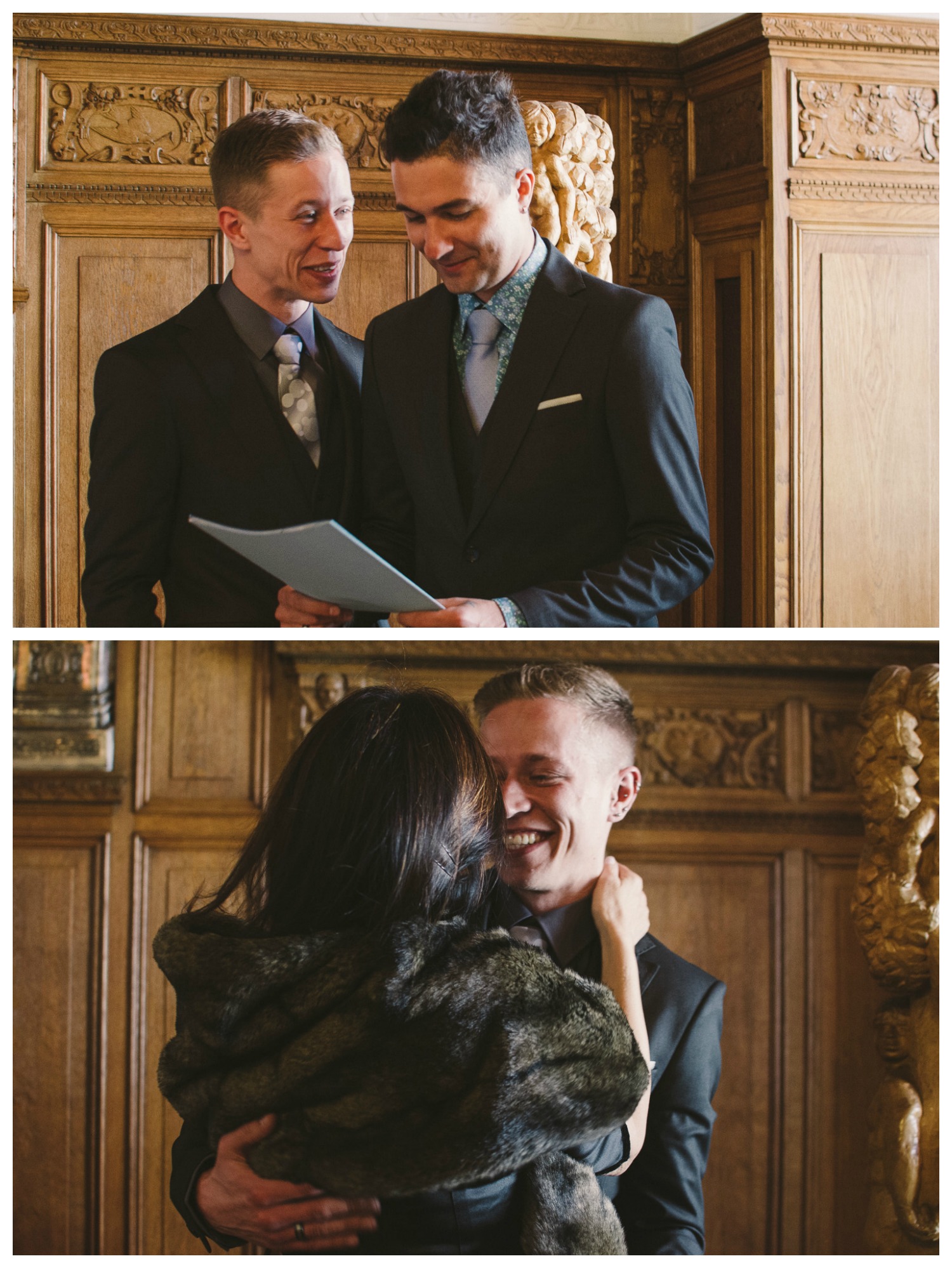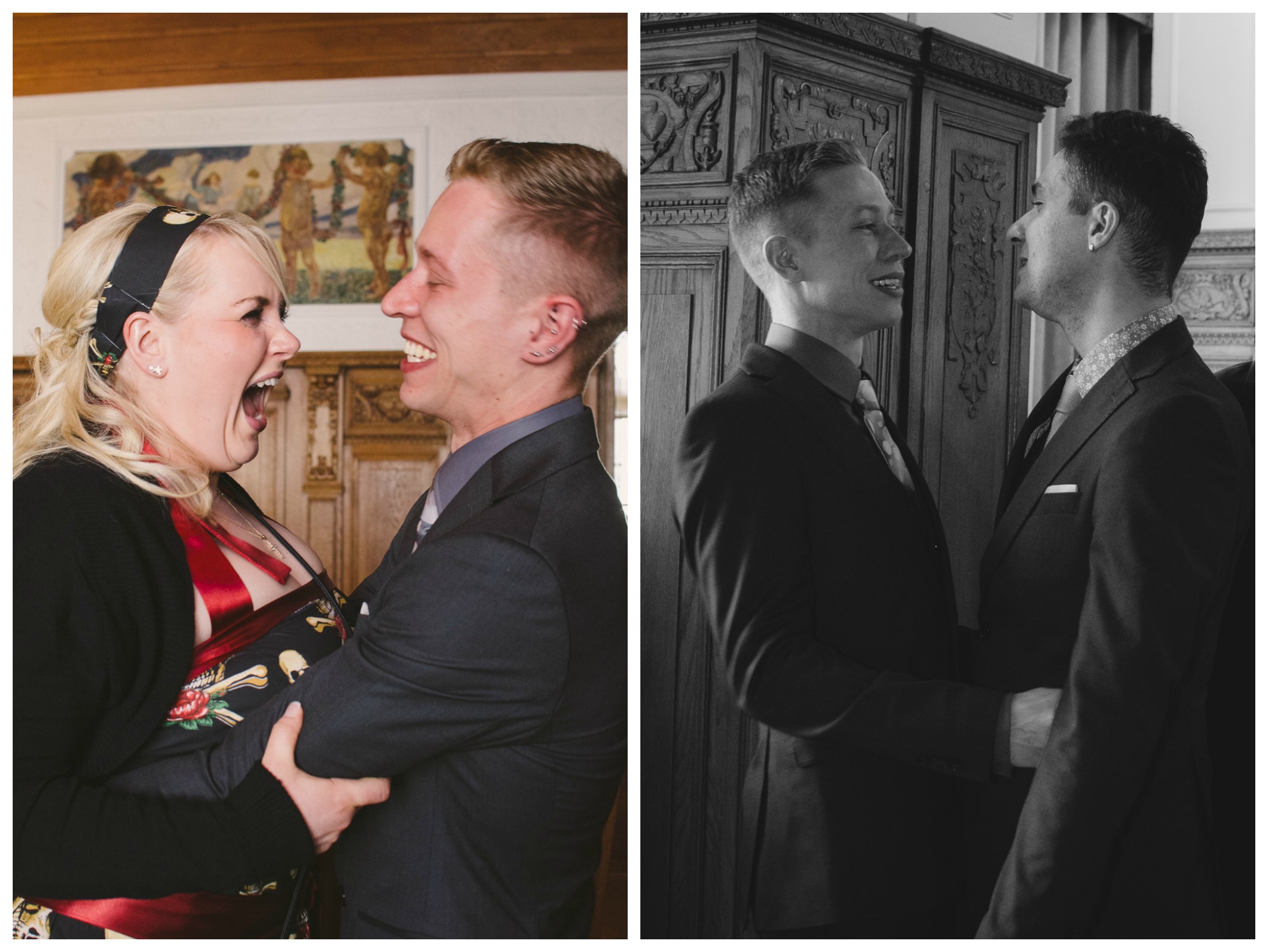 Then it was time for a smoke and a walk to the park.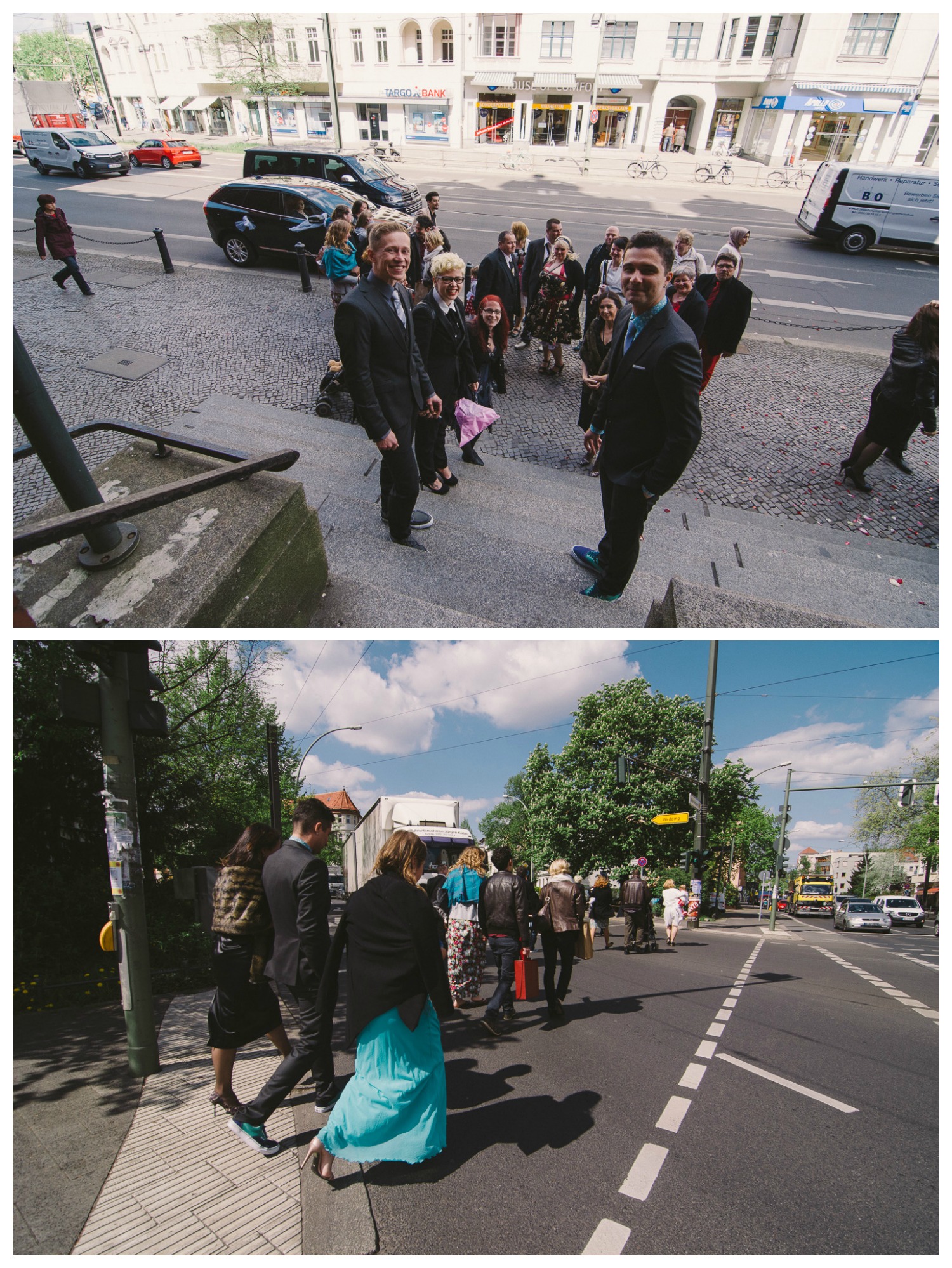 Next mode of transport was a bit more style! Norman's sister rented a limousine to take them to the party.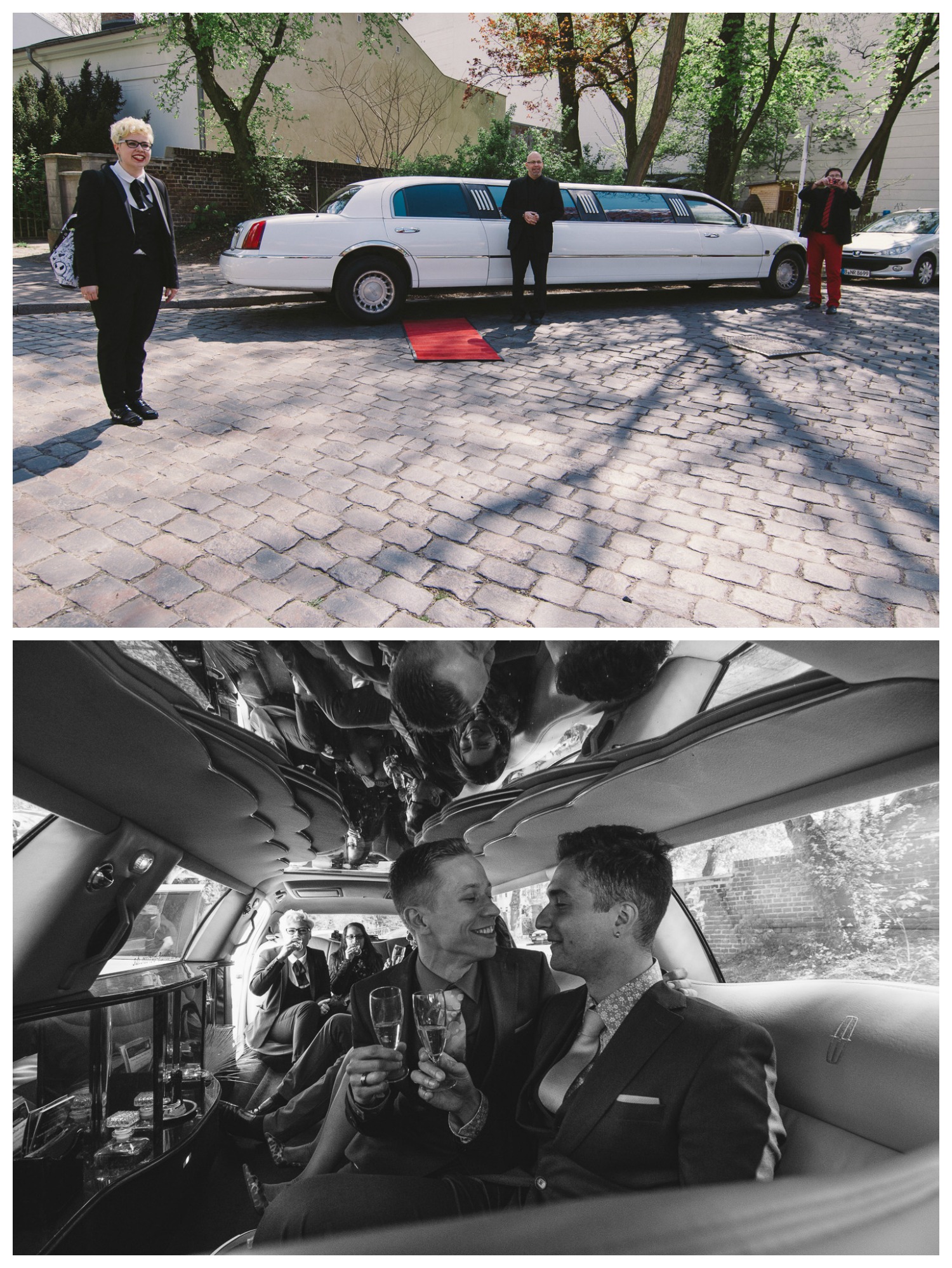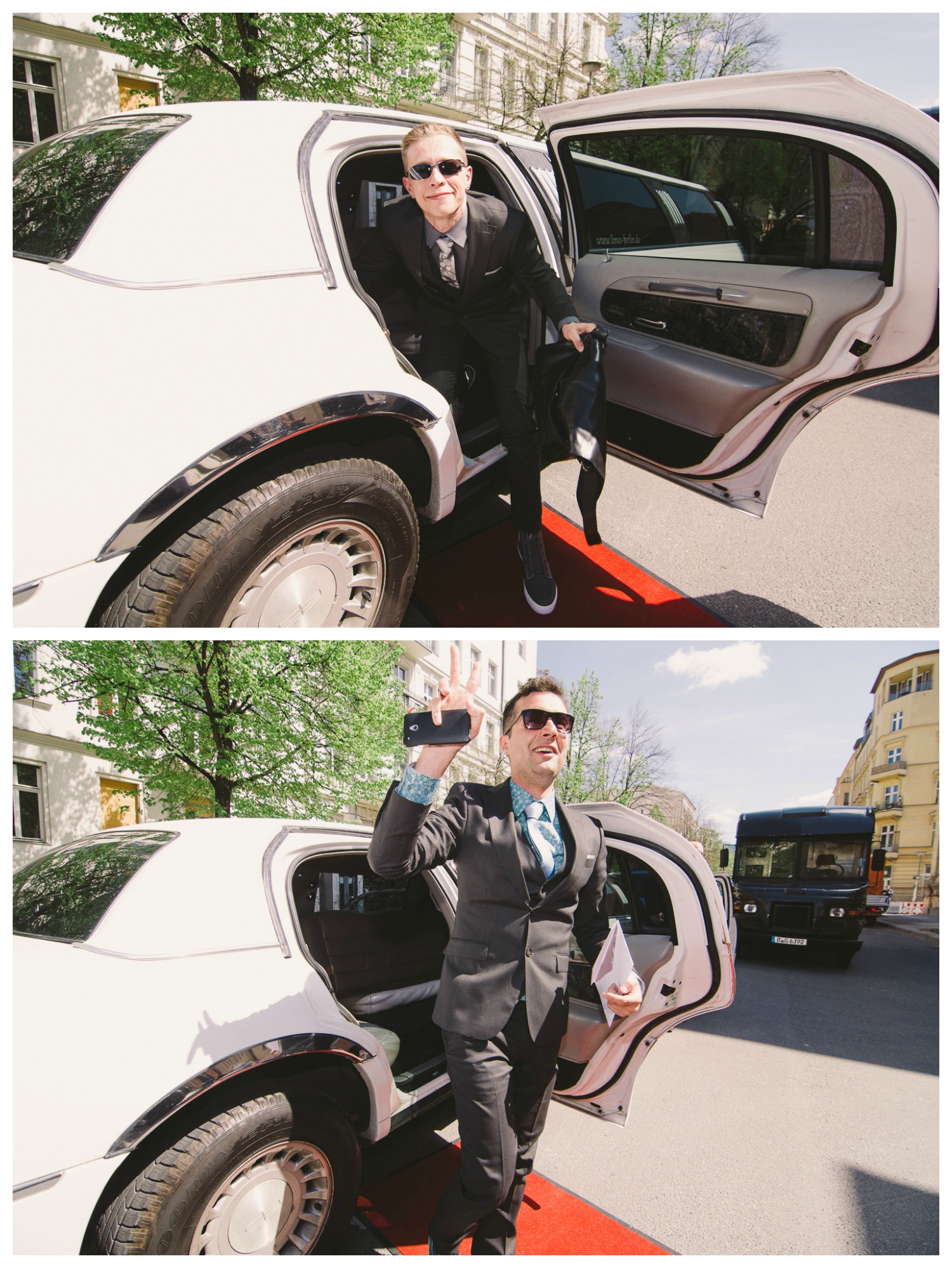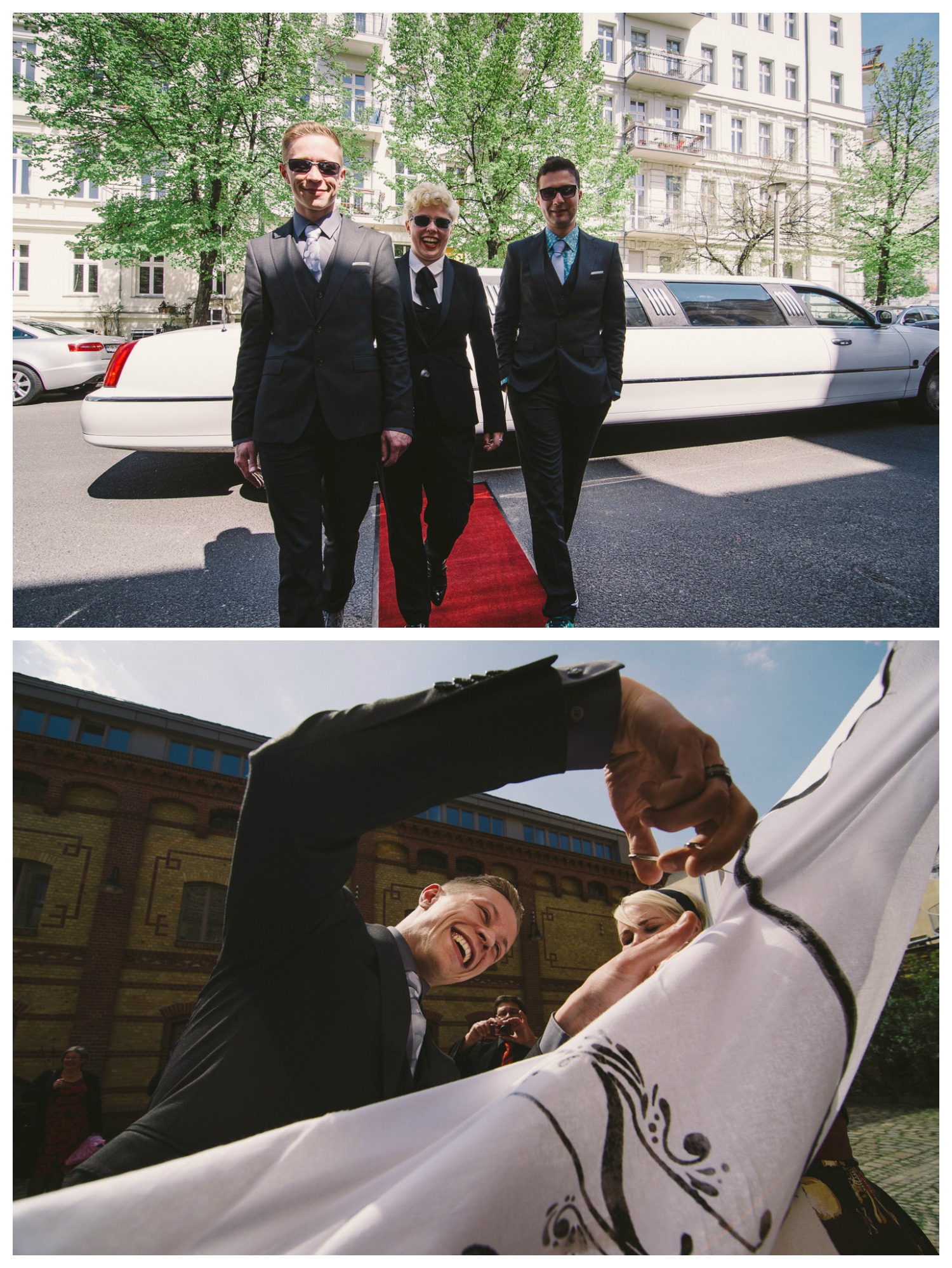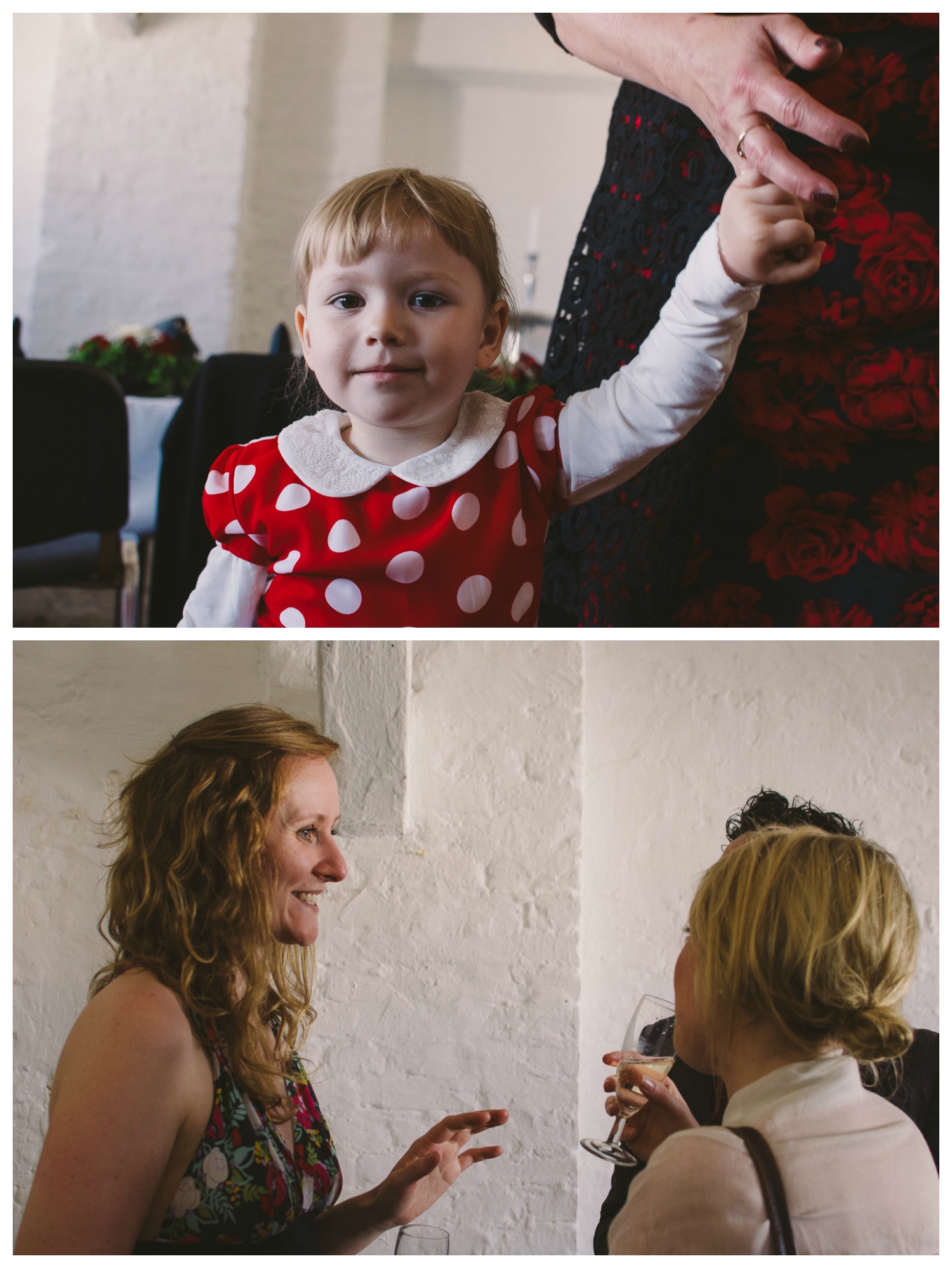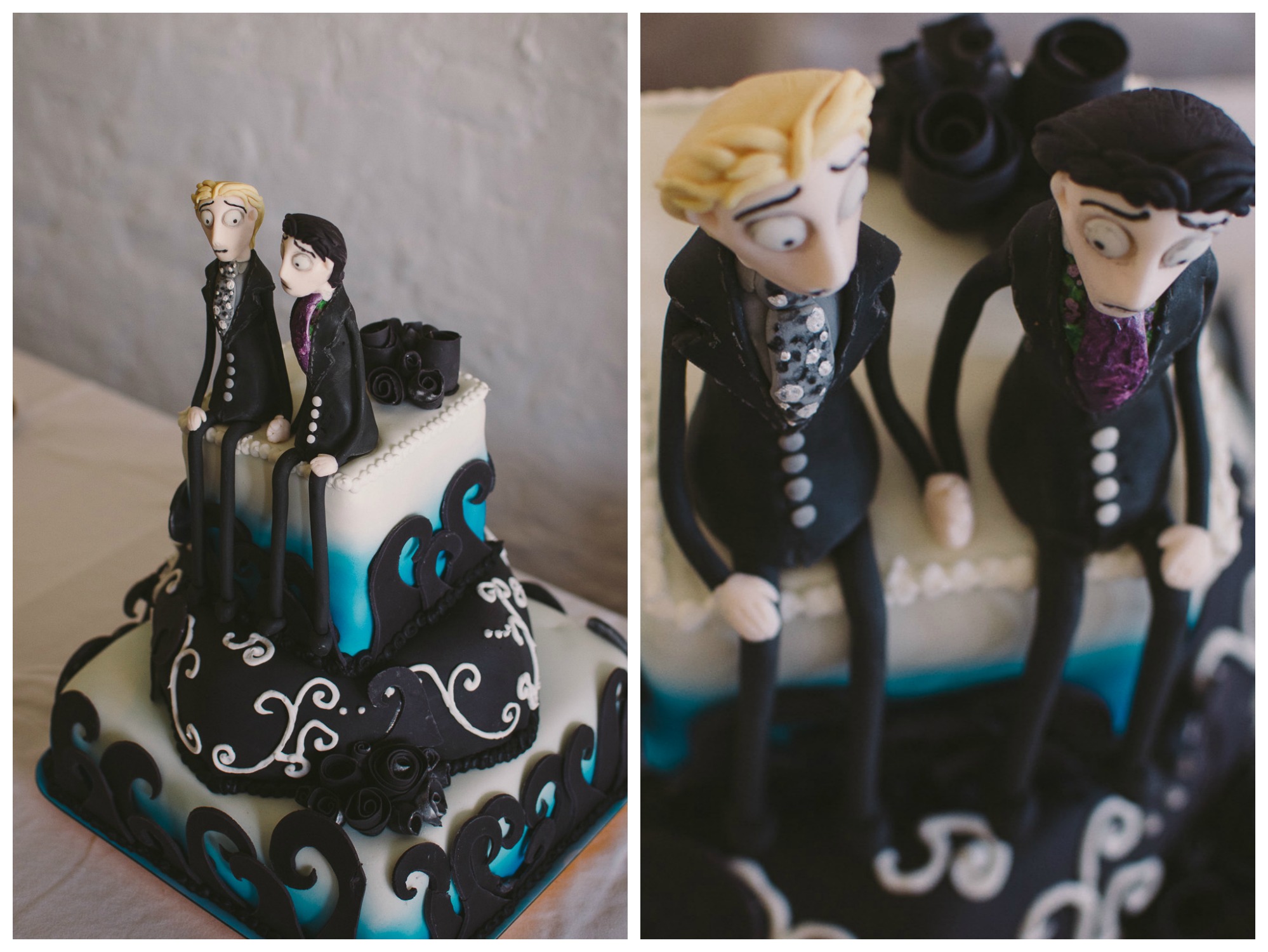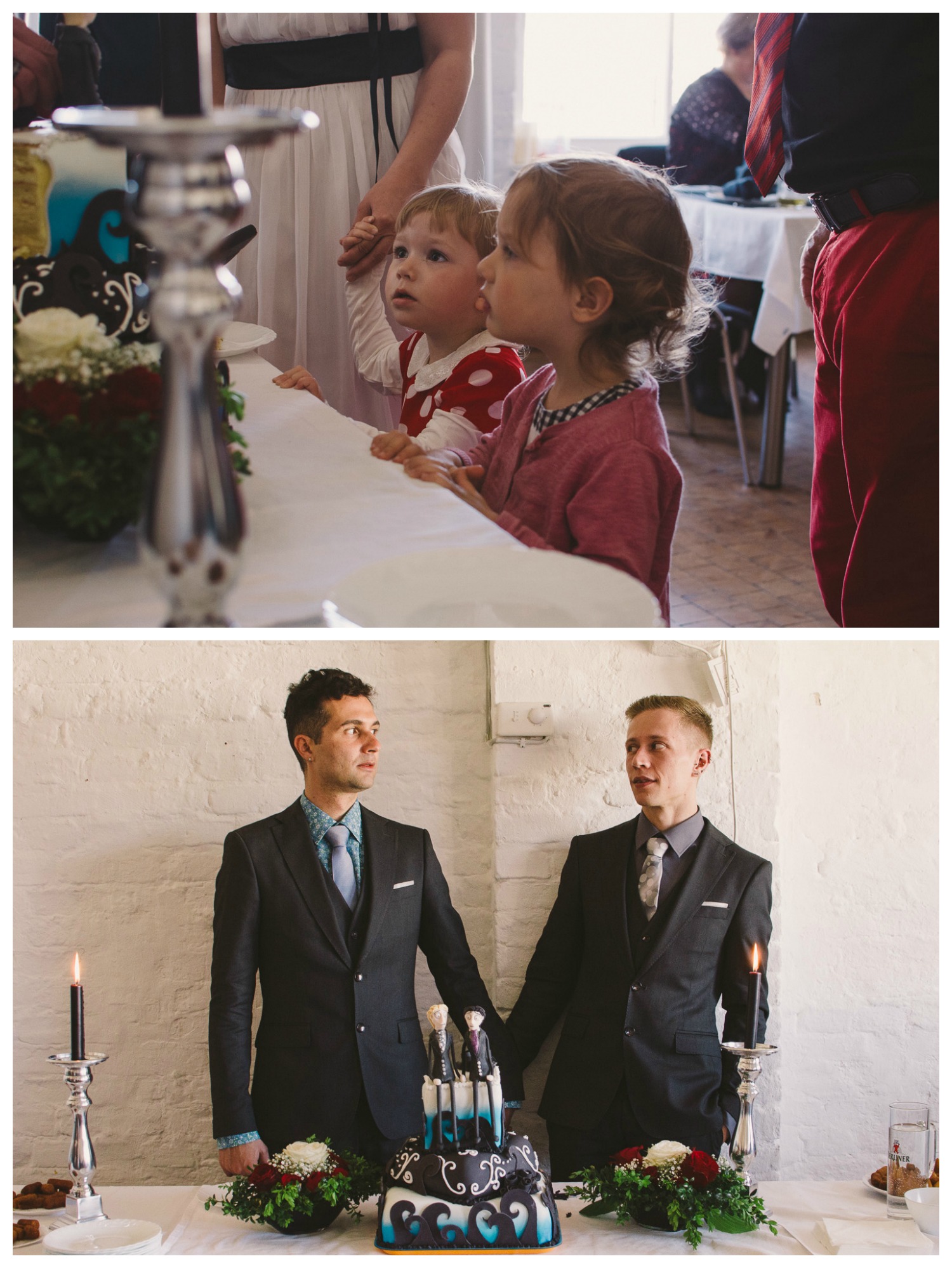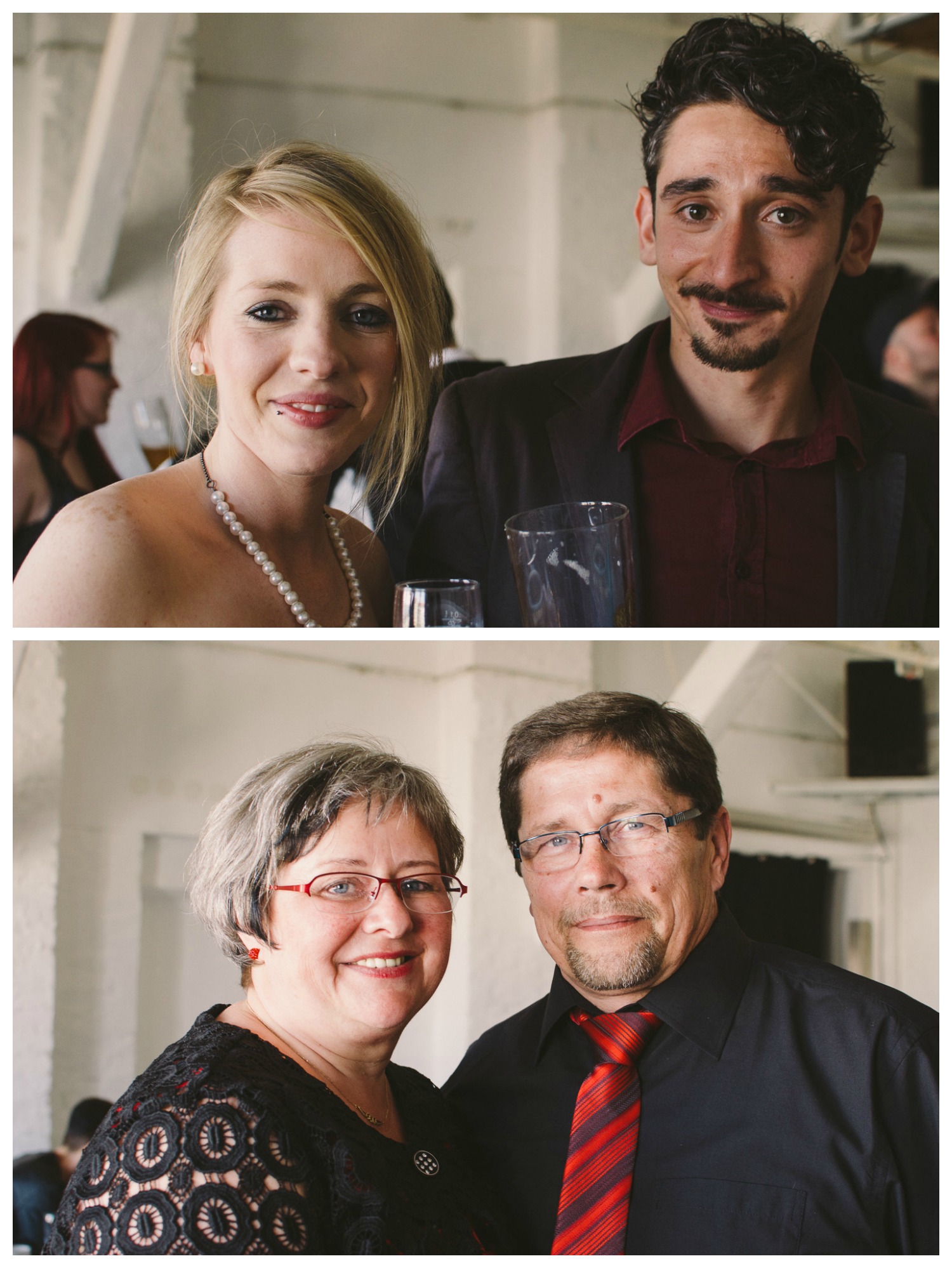 Yuri made the party so special by choosing every single song himself and DJing the night away.
By the way, day time dancing is definitely something you should do at least twice in your life.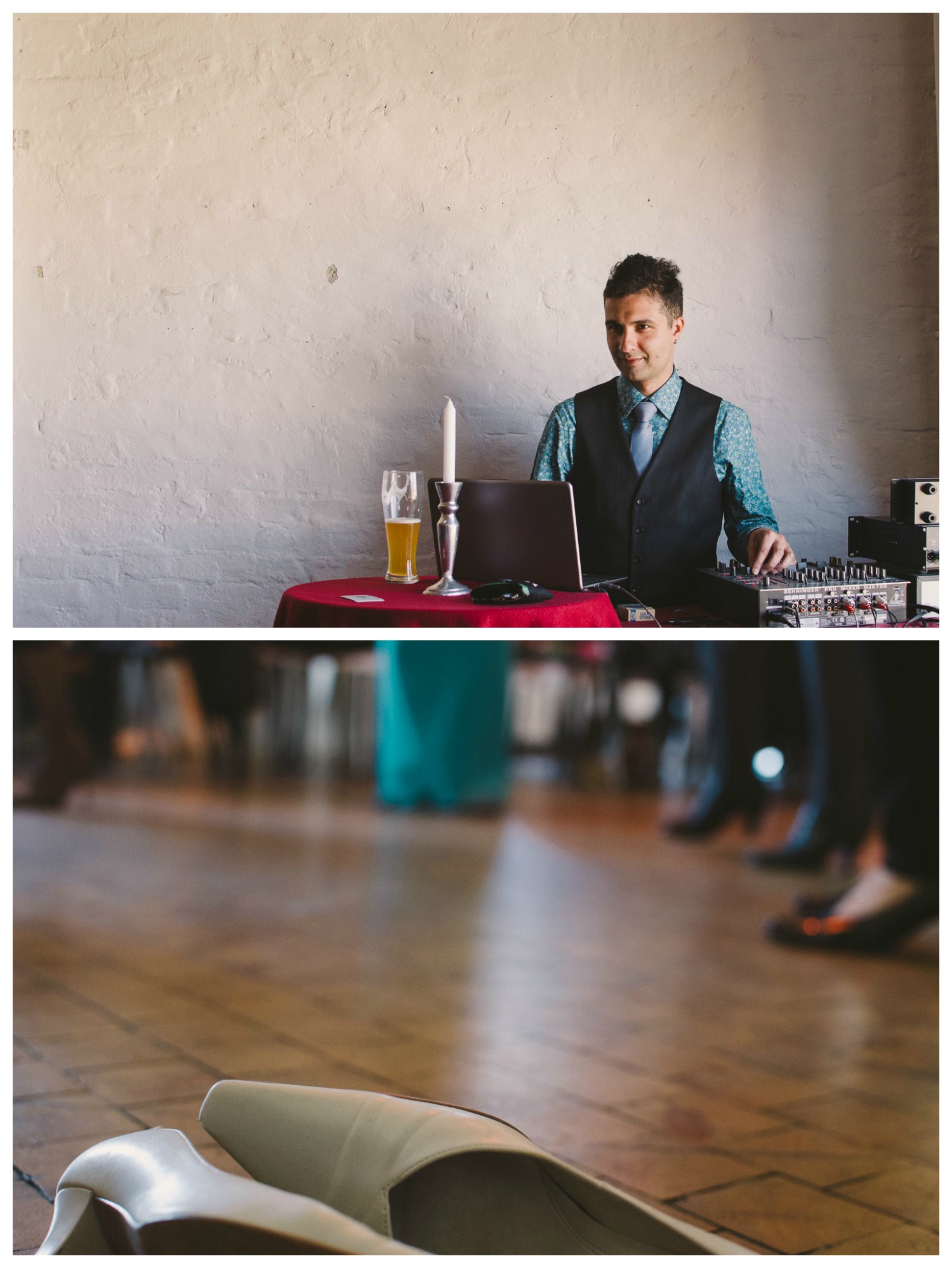 We headed up the roof for a few portraits before the sun went down over Berlin.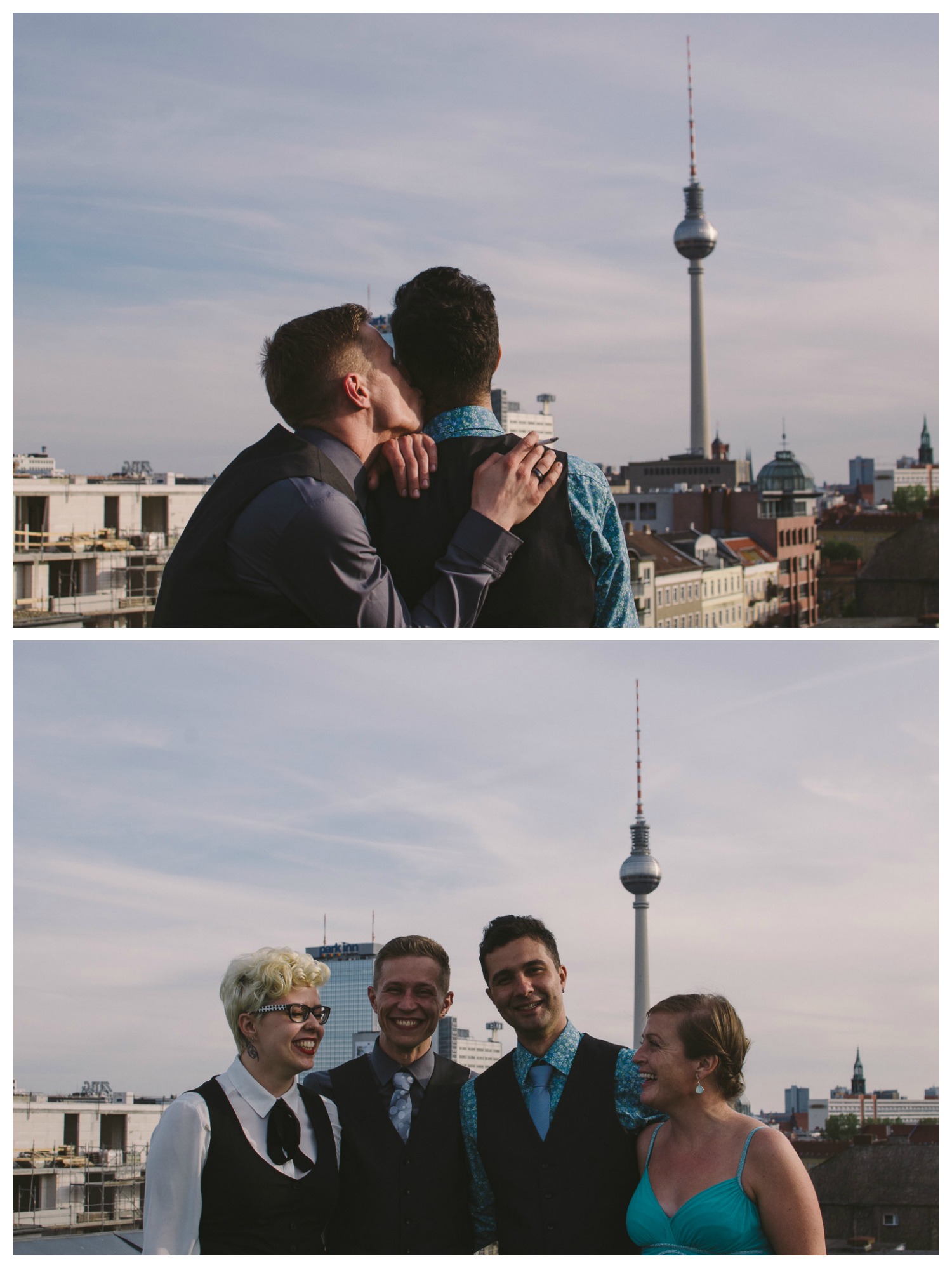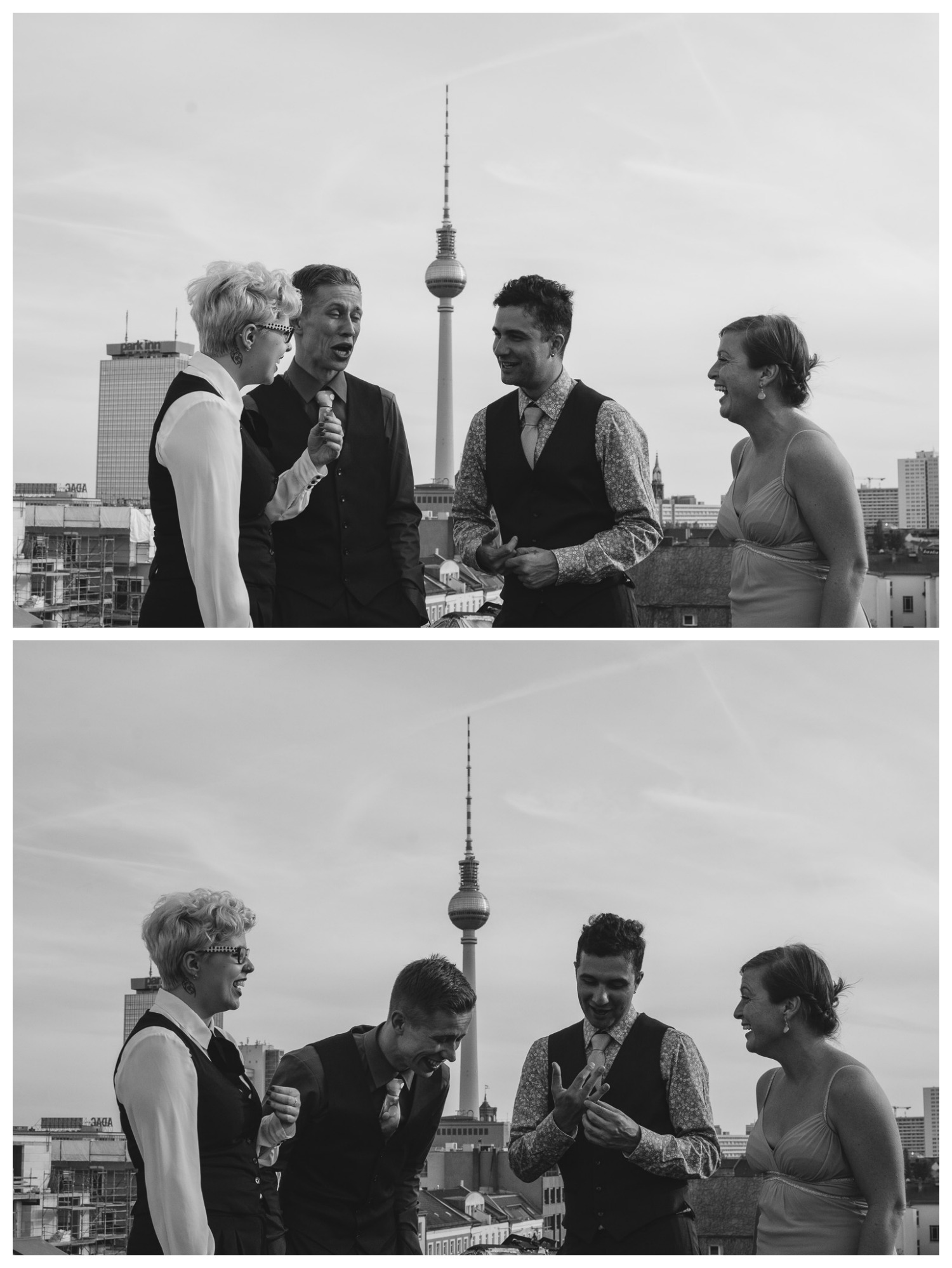 I got in front of the camera and things got a bit weird, it must have been the horizon. (in joke!)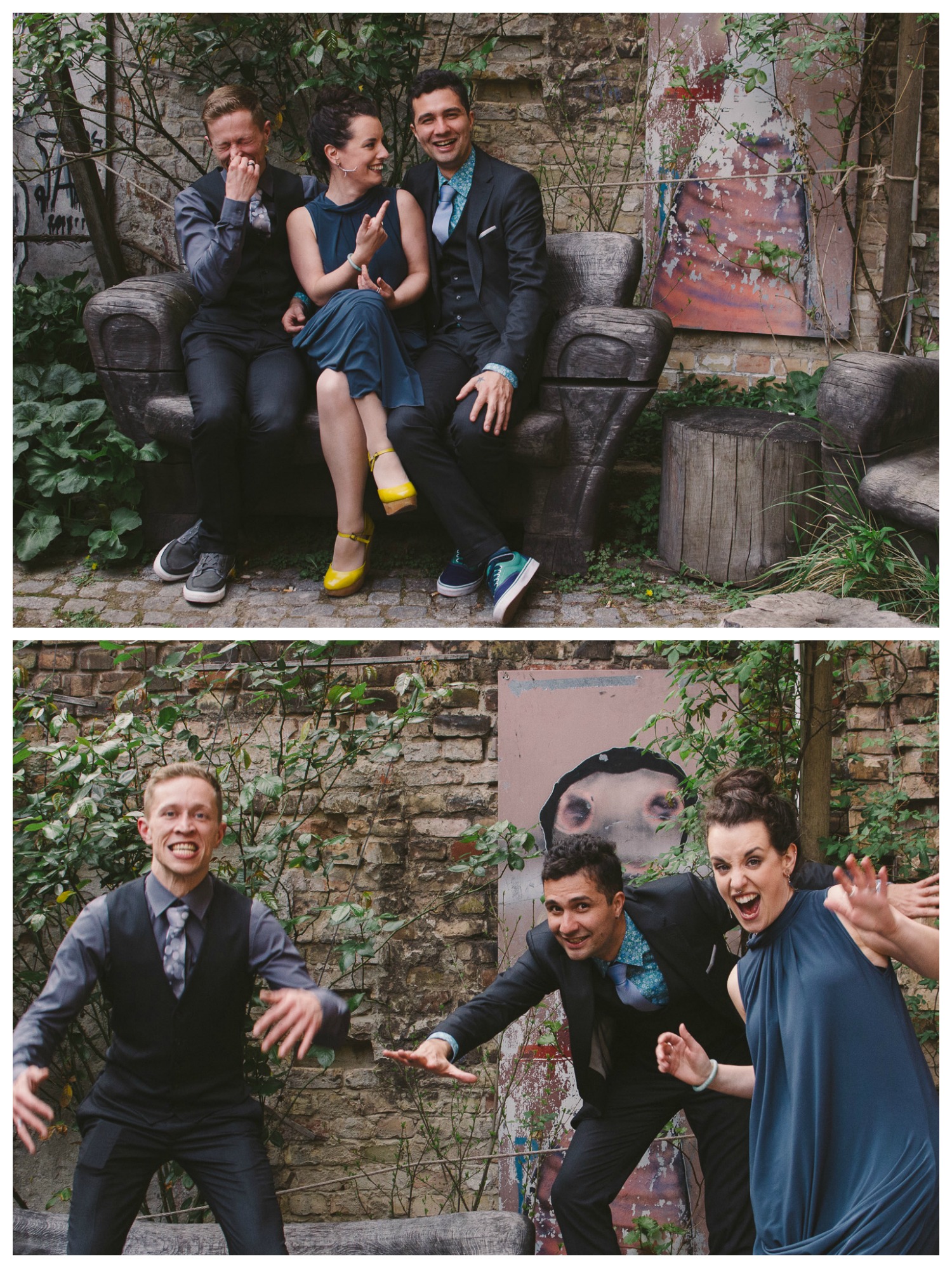 I wish these sweet handsome men a lifetime of love and happiness together.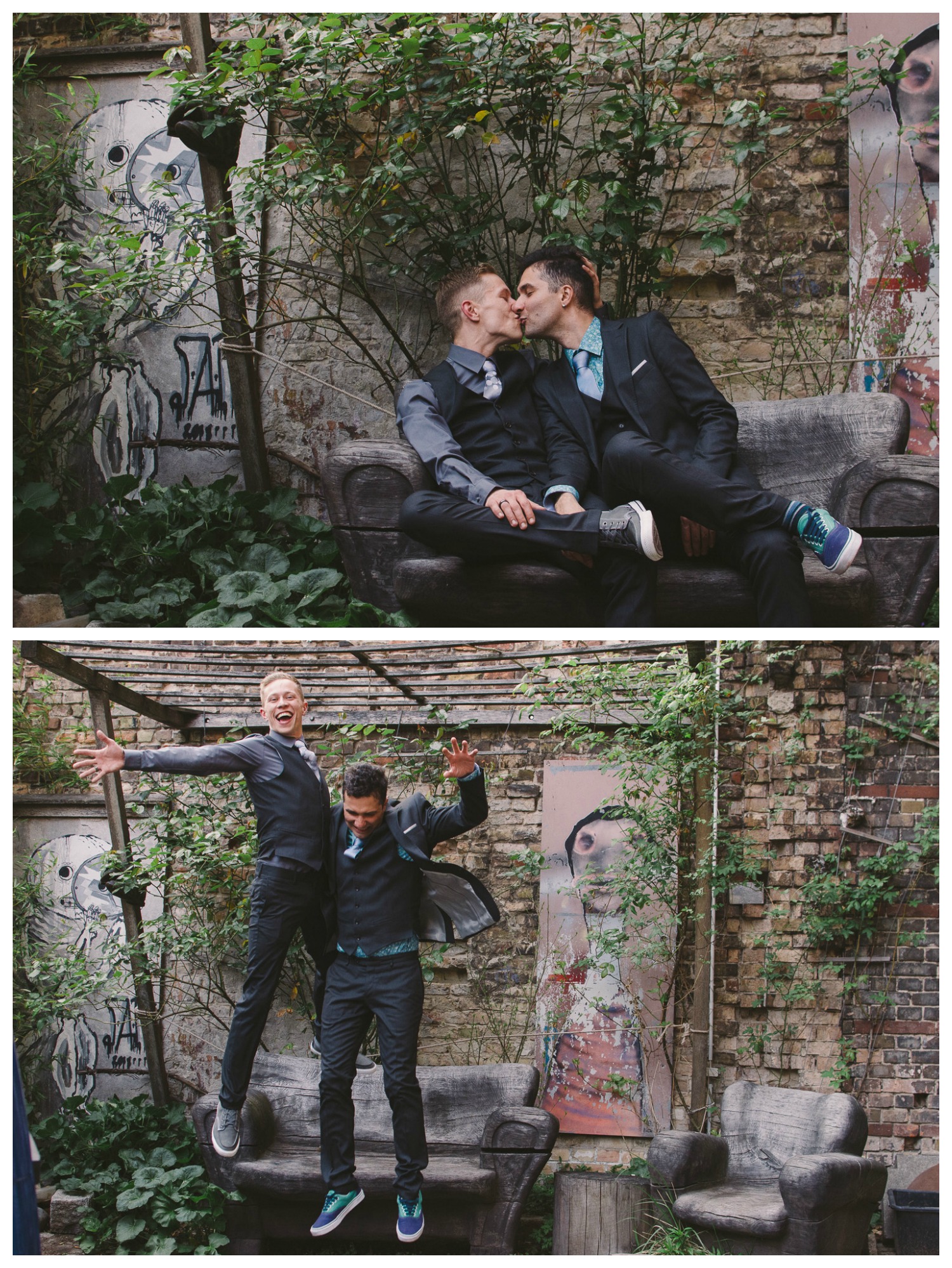 I made a little slideshow of some of my favourites, you can watch it by clicking on the picture below.